Cancun, Mexico
Nancy: Looking back on 2014, I was fortunate to be able to plan extra-long trips home to spend time with my family. Since I managed to get a whole month off for Winter Holidays, we decided to spend my first week off in Cancun, Mexico! With the exceptions of a few bumps, our whole family thoroughly indulged and enjoyed the sun, sights, and delicious food.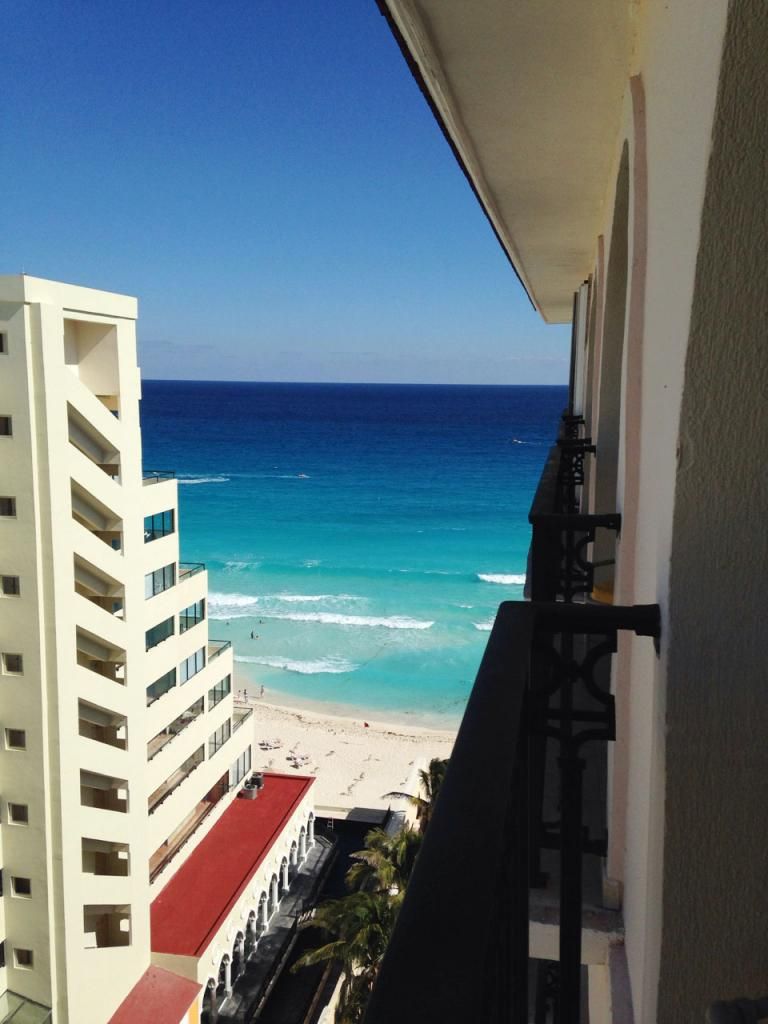 We drove to Park n' Fly near Vancouver Airport and it was at that moment that my dad realised he forgot his camera bag and computer bag in our living room. Thankfully, I'm a crazy over-packer and brought my own iphone charger in my purse. For the next week, all pictures were taken by iphones, and all Apple products were charged from my charger. Go me!
For my parents, a vacation purely for relaxing sounds like torture-- which is why we haggled with tour agencies and went on a Chichén Itzá tour the next day. They drove us through the Mayan community and stopped midway to show us a Catholic church.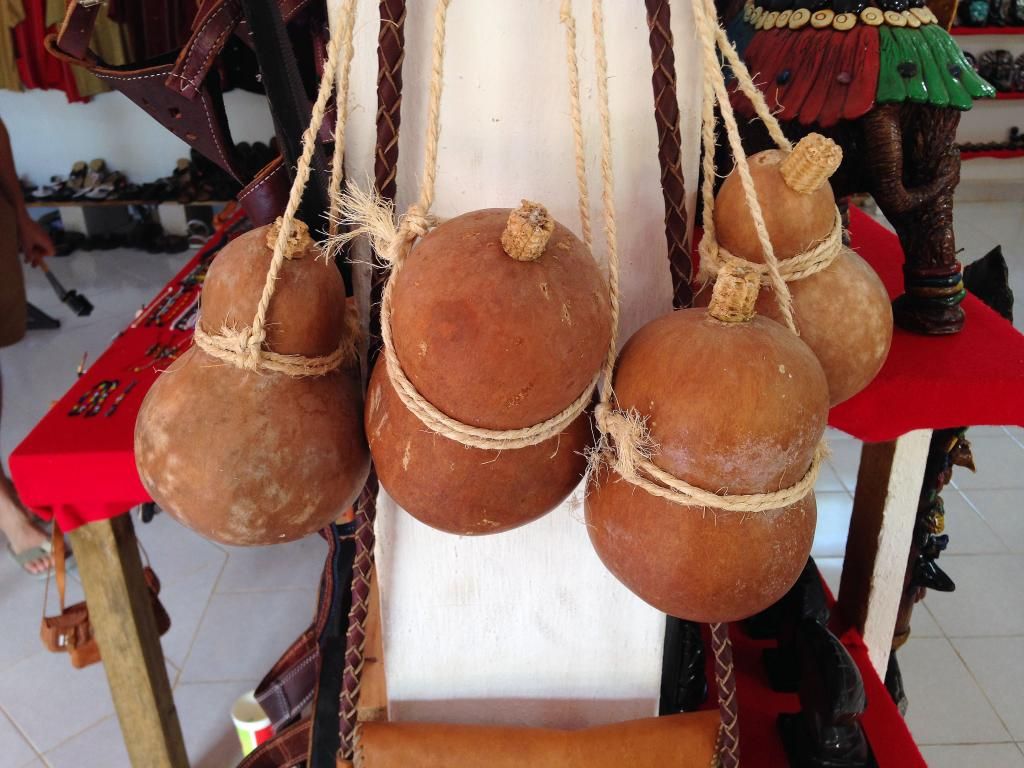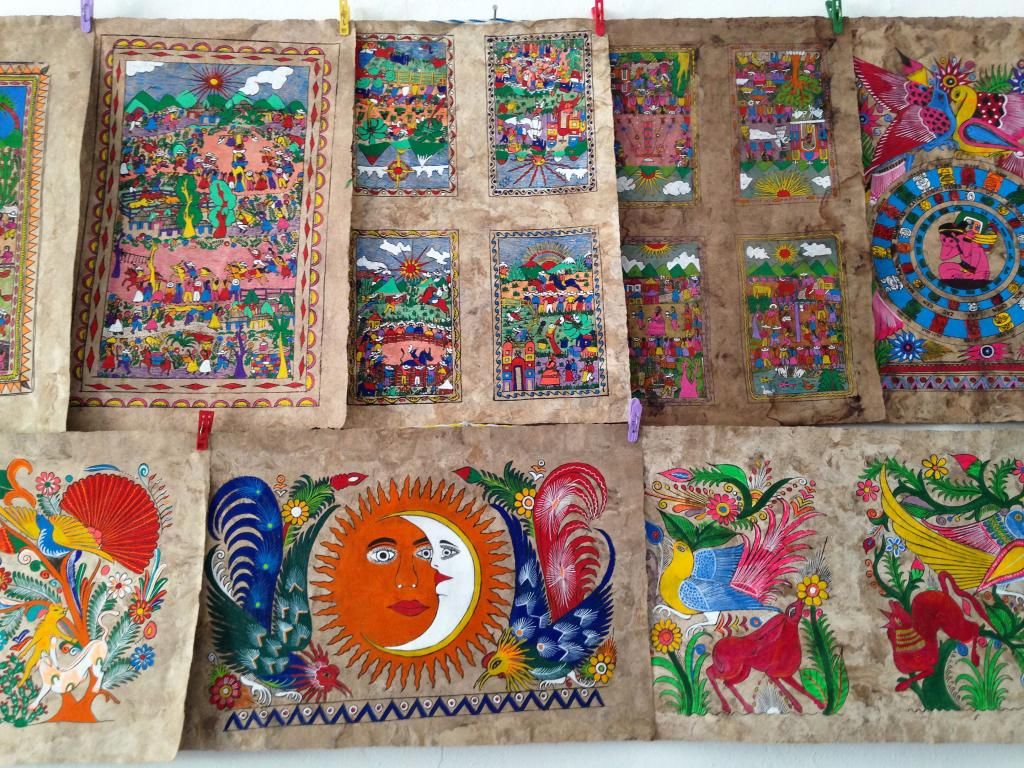 After the church stop, they drove us to a restaurant for a simple buffet-styled lunch. While we waited for the food to be prepared, we got a chance to take a look at the souvenirs in the shop next door. The black stones above are supposedly obsidian stones, which according to Mayan beliefs, can cure a multitude of illnesses as well as dispel bad air in the house.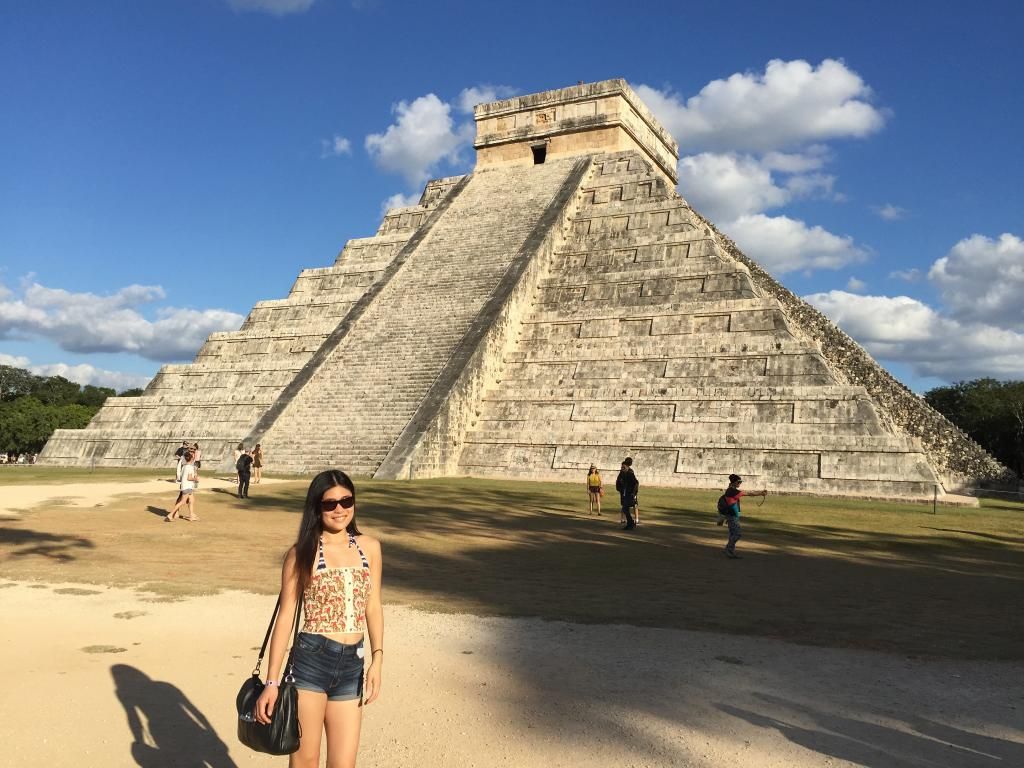 After lunch, we finally arrived at our destination. The Chichén Itzá pyramid and the surrounding architecture are impressive. My favourite part of the pyramid was that if you loudly clap standing on the ground, the building will respond back in a bird-like echo!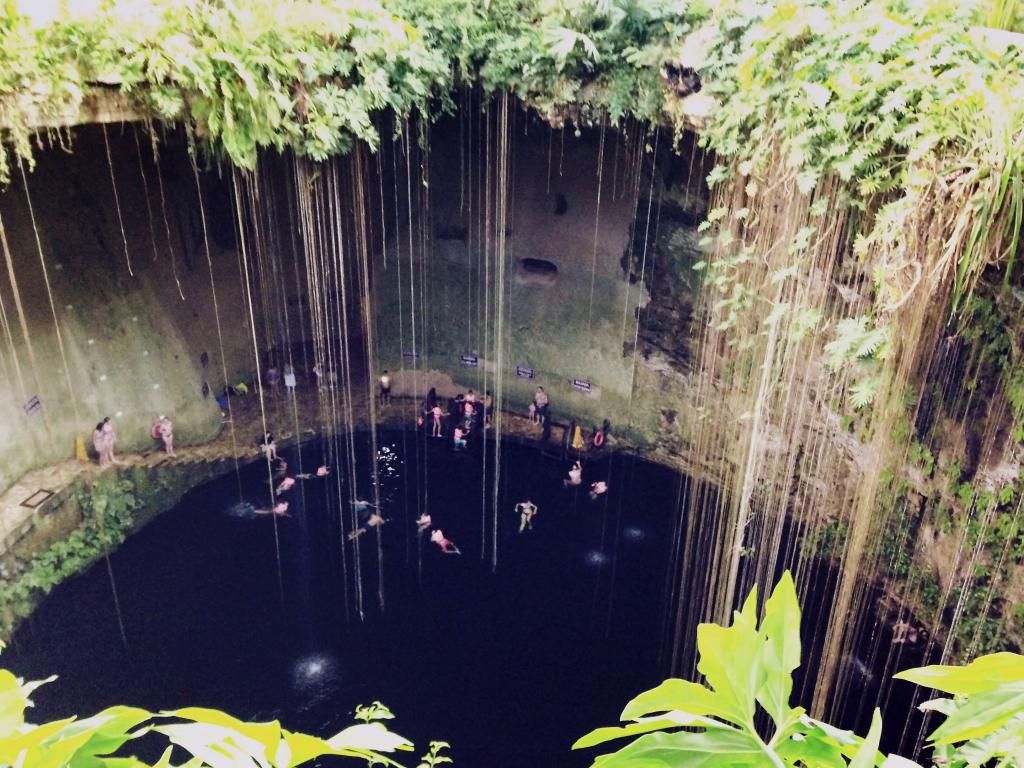 For the last part of our tour, we went to take a dip in a cenote, a natural sinkhole. The water was chilly but the view was stunning. My sister and I didn't want to leave!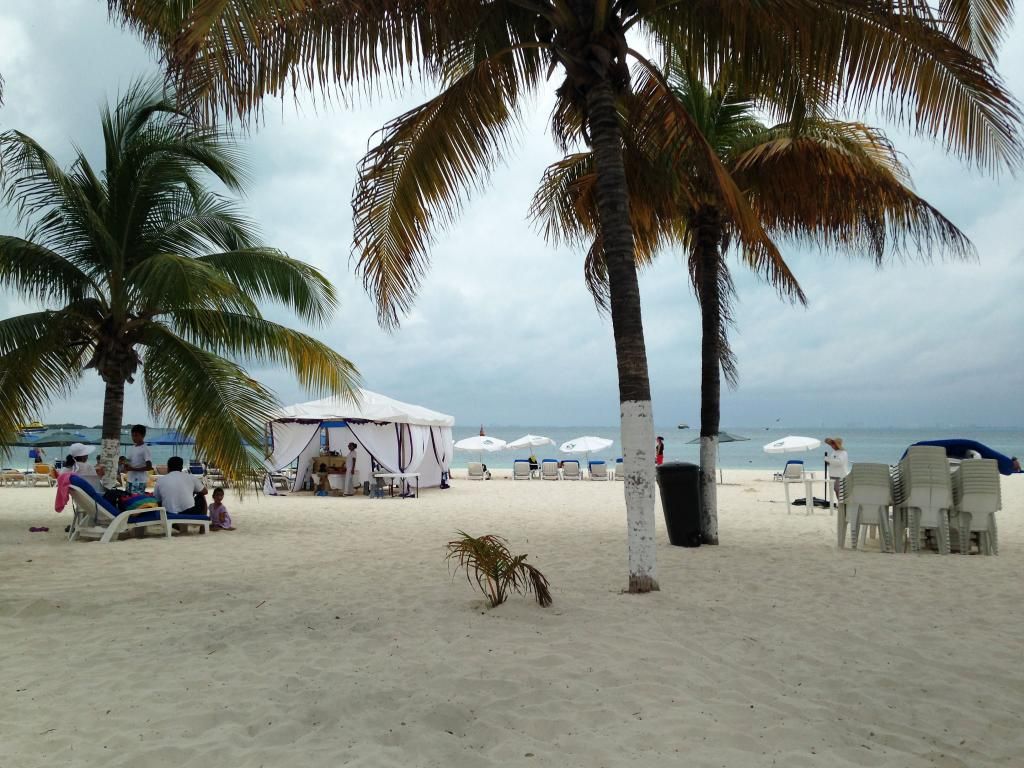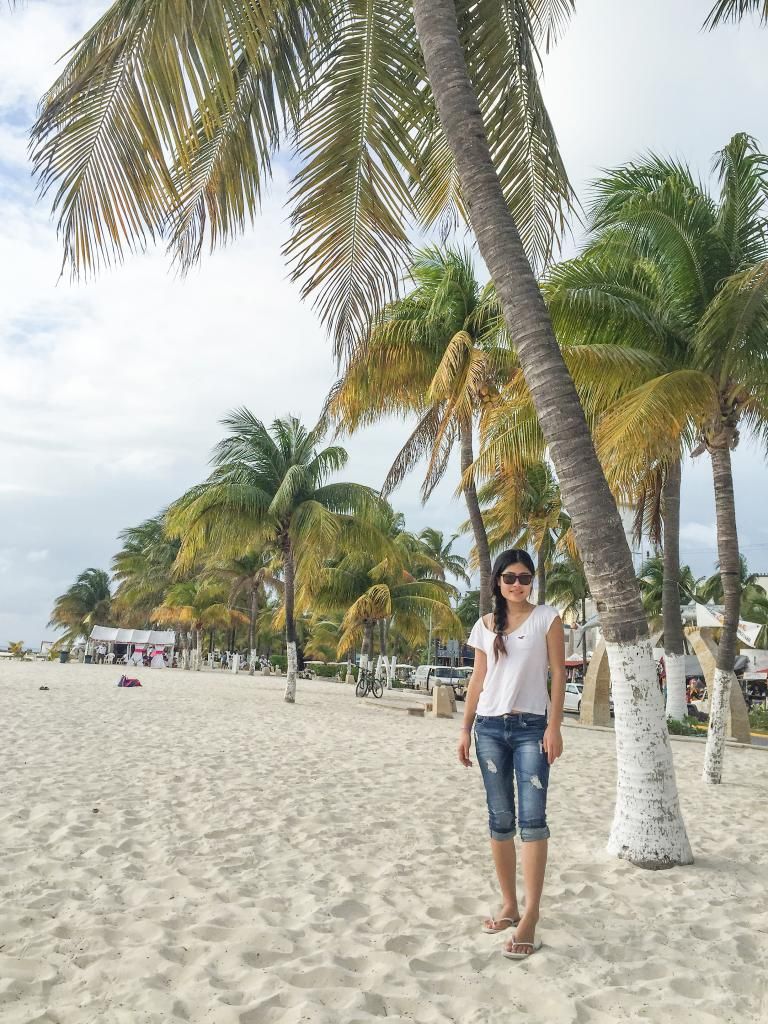 The next day, we headed off on our own to Isla Mujeres, which is Spanish for Island of Women. The forecast weather was iffy so I decided on a loose-fitting white tee with my Kensie boyfriend jeans. When it was warm, I rolled my pants up and vice versa when it got too windy. Isla Mujeres is gorgeous and the calm waters are perfect for a swim.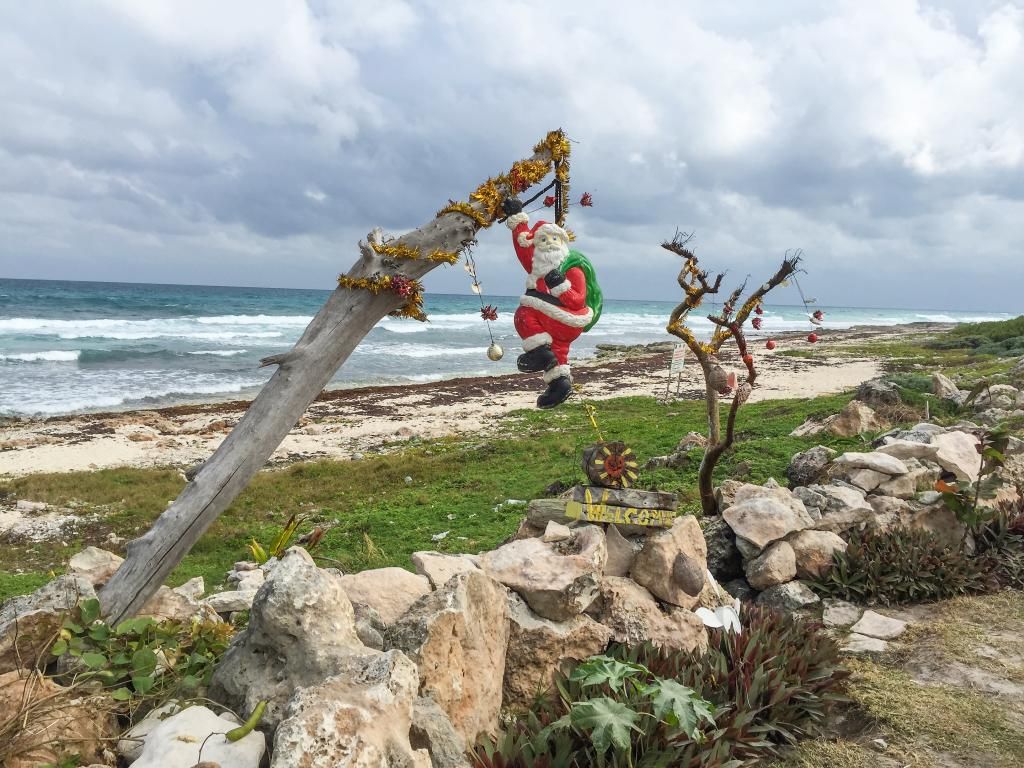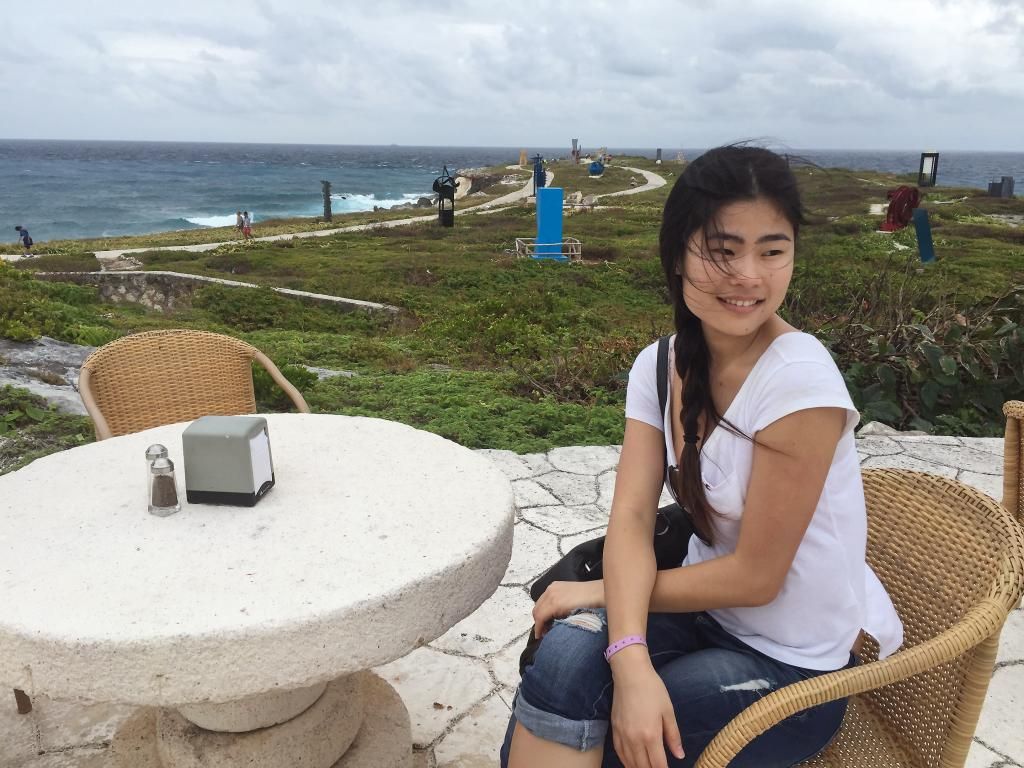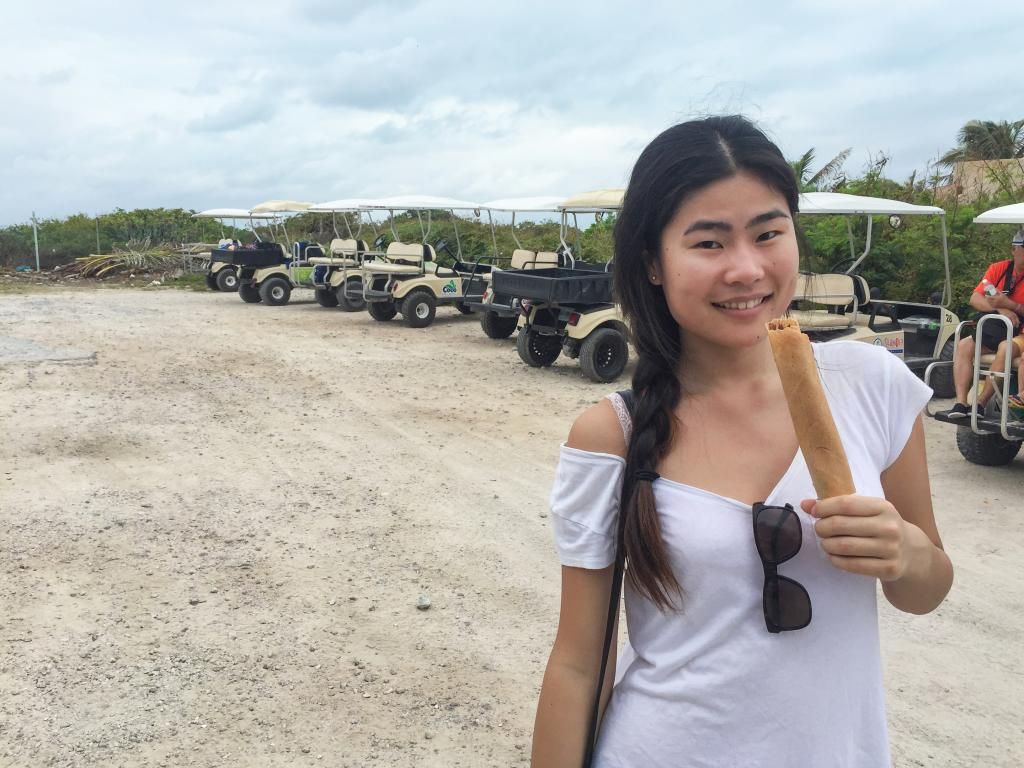 Like every other tourist, we rented a golf cart and drove around the island, stopping wherever we felt like. At one of the sights, we saw this old gentleman making marquesitas, a local snack akin to a crispy crepe with nutella and bananas rolled inside of it. It was only $1USD and was delicious. I highly recommend trying it if you ever see any sold in Cancun!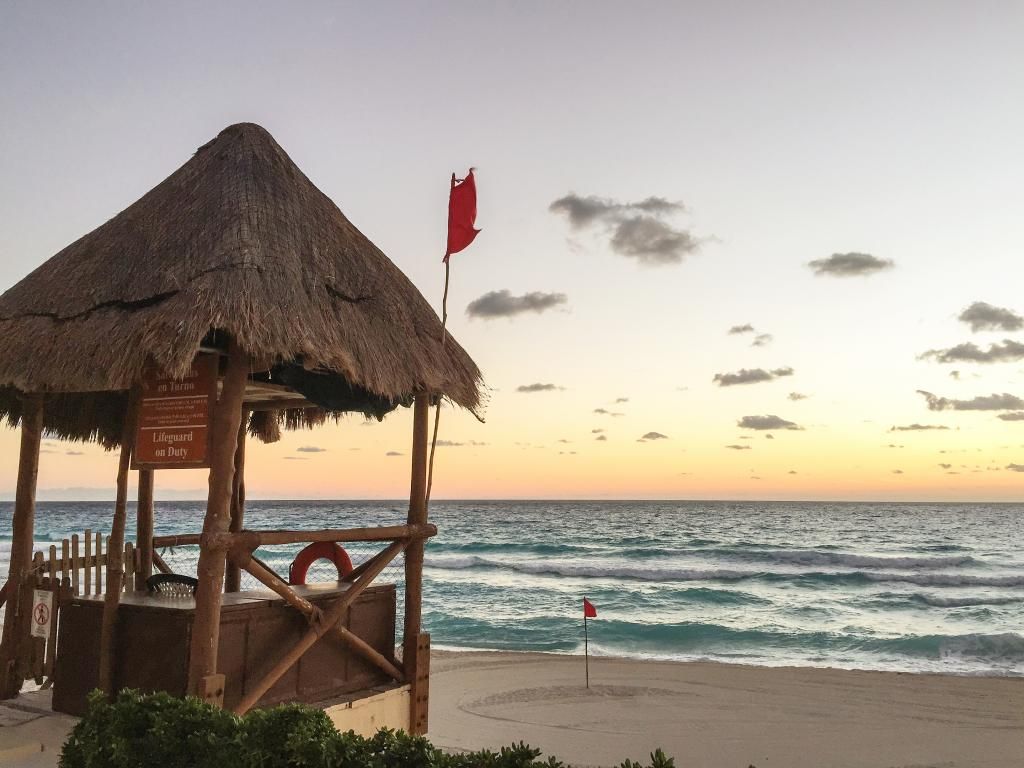 Adventures aside, we did relax at the beach for a few days. I also helped my sister dig a massive hole that we later shaped into a heart. Sorry resort workers, we couldn't help ourselves!
We left the resort and got on the plane home as relaxed as noodles. (The plane ride and subsequent layover was another story altogether!).
Can't wait to try Tulum next time!
~Nancy