Mint on Top
Bolu: It seems like we jumped straight from winter to summer in Ottawa this year. The swift change has me scrambling to figure out what to wear on the daily, especially leaving for work early when it's chilly and melting from the heat in the afternoon. Talk about whiplash! Thankfully, the warm weather just makes everything better. I bet there's scientific evidence that people are happier the nicer it is outside. I admit I'm one of those people who complain when it's too hot and too cold (I clearly need to move somewhere with an average temp of 20 degrees all year round).
One of the main reasons I'm not a fan of super hot weather is because I can't wear all my gorgeous jackets. Something I've come to realize is that a good jacket can instantly upgrade any outfit. You can wear almost anything, toss a nice jacket or blazer on top, and look instantly put together. That's why a good chunk of my closet is dedicated to jackets and blazers-- I am completely obsessed with them.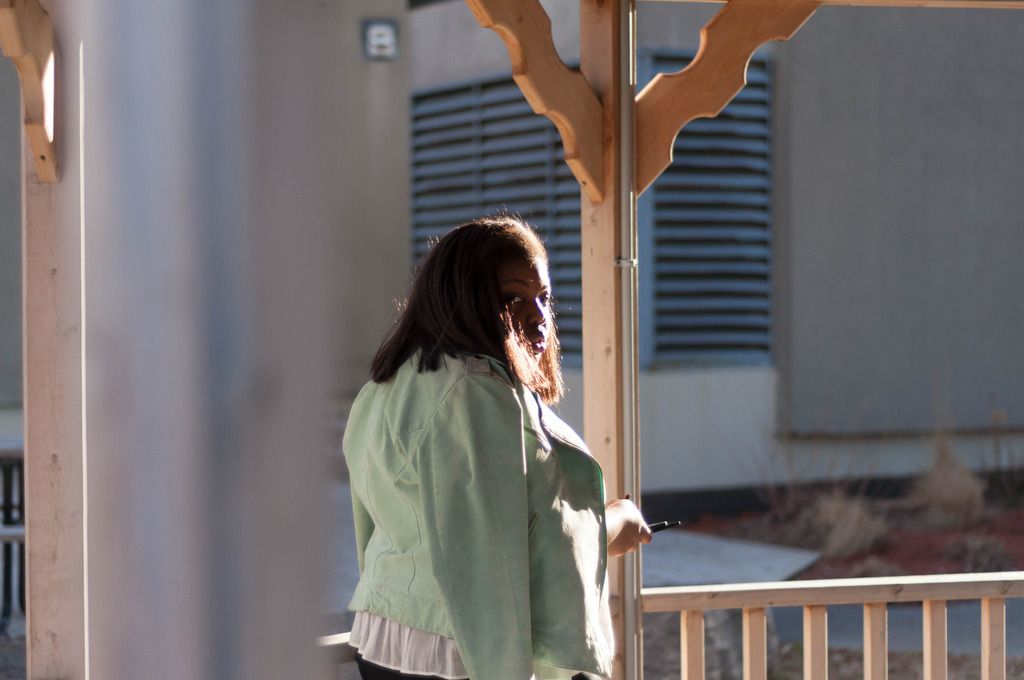 This Vero Moda suede jacket is one of my absolute favourite clothing purchases.  I picked it up at the amazing boutique Milk in Byward Market. Nancy forced me to try it on when it didn't fit her and I instantly fell in love. What are friends for if not to convince you to shop when you don't want to? Honestly, I'm forever grateful. :)
I love how the gold detailing stands out against the mint.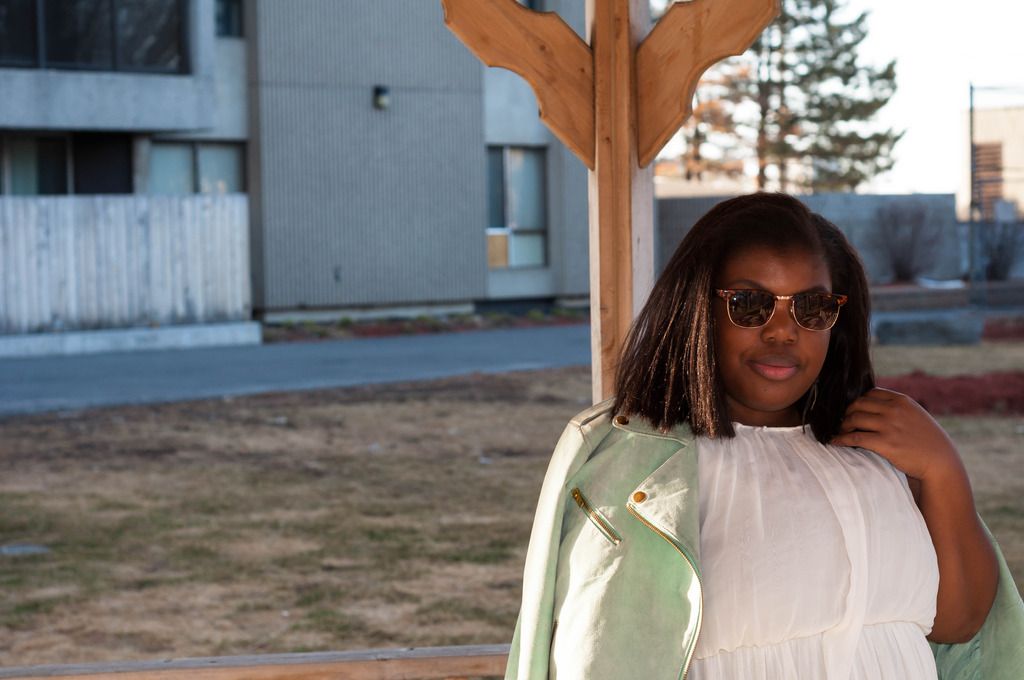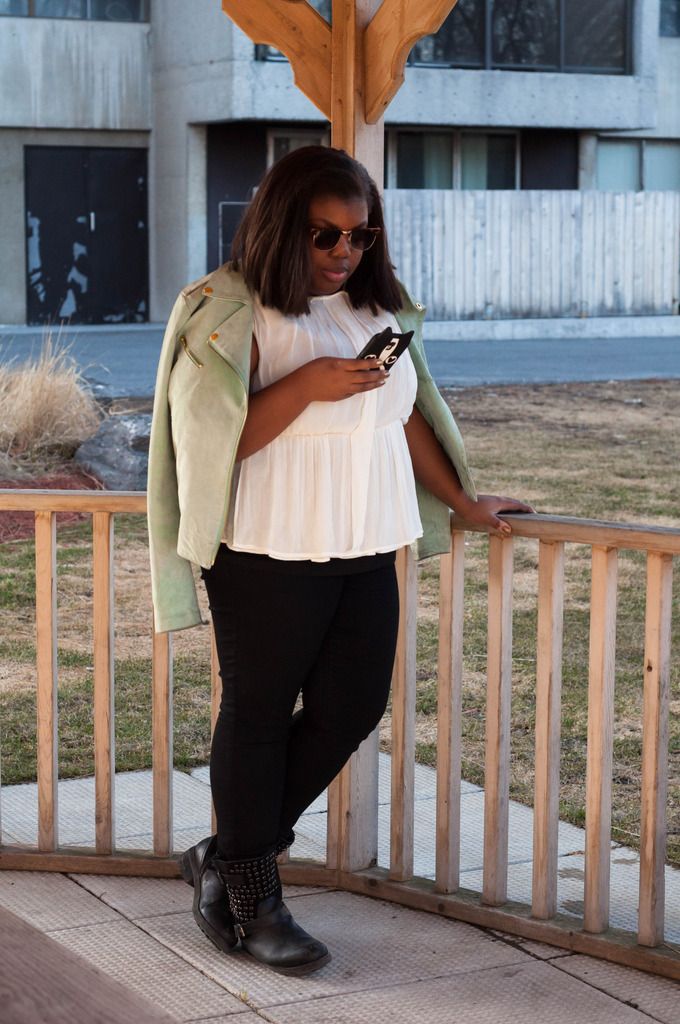 I decided to opt for a simple white peplum blouse from Zara along with my black F21 jeans to complement the jacket. With such a statement piece, it's best to keep everything else simple.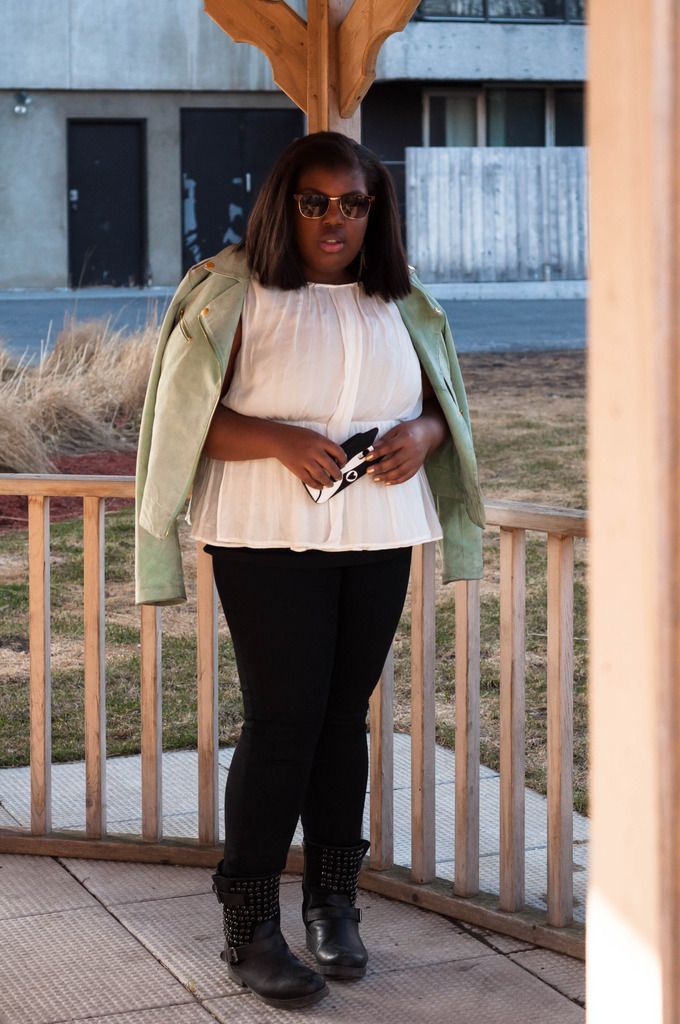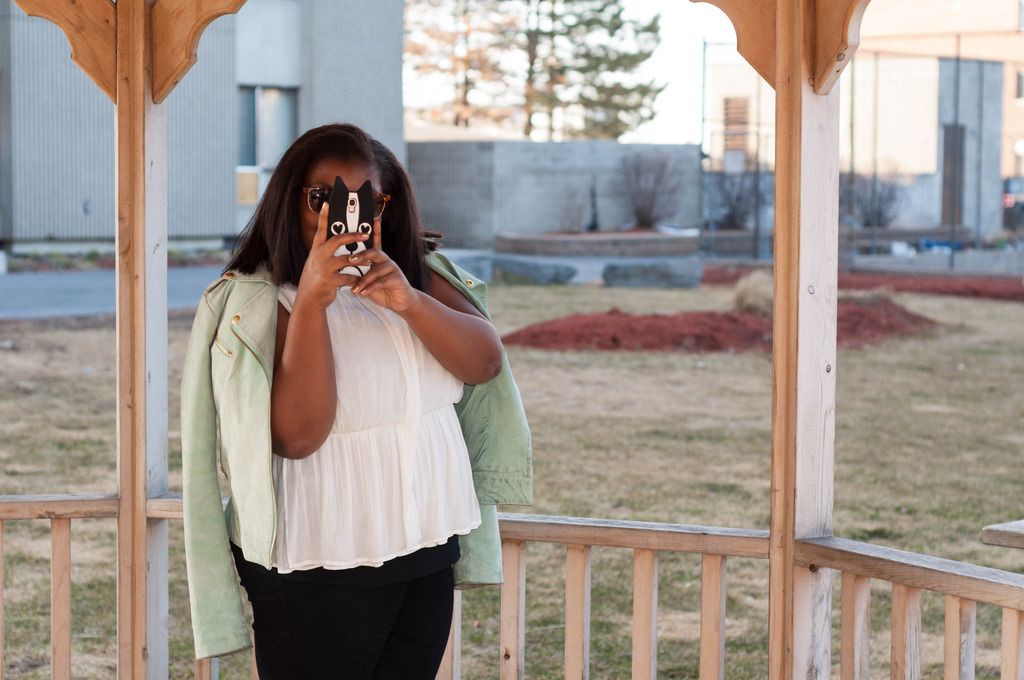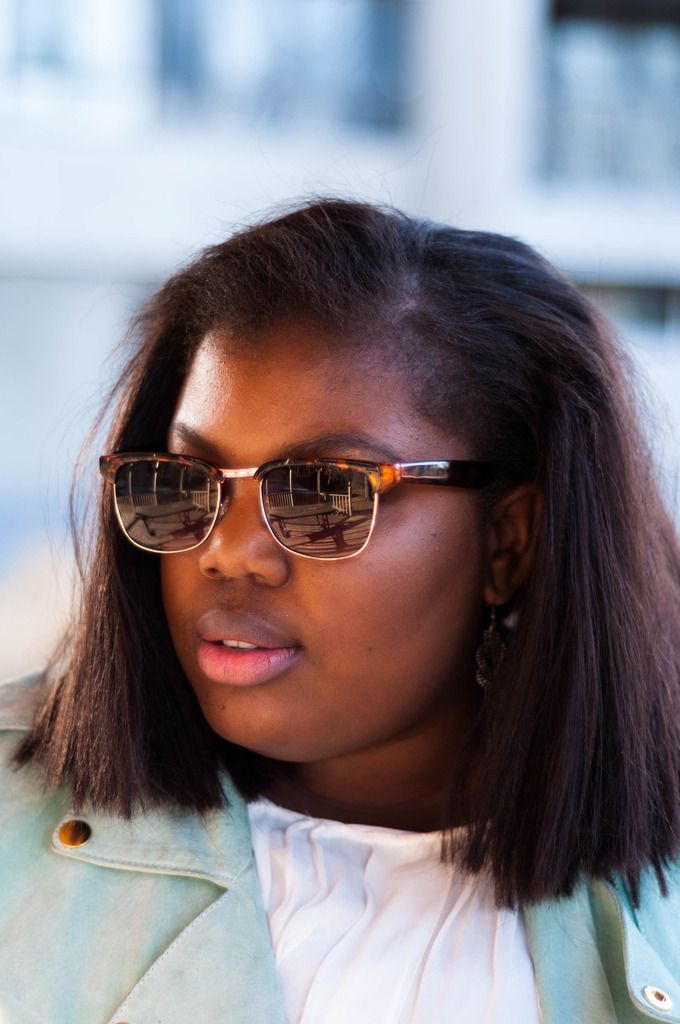 For those that might have been curious after reading Summer. Glow. Beauty, this is actually the makeup I had done at Sephora. We took pictures immediately after shopping so as you can see, it enhances what I already have and looks super natural.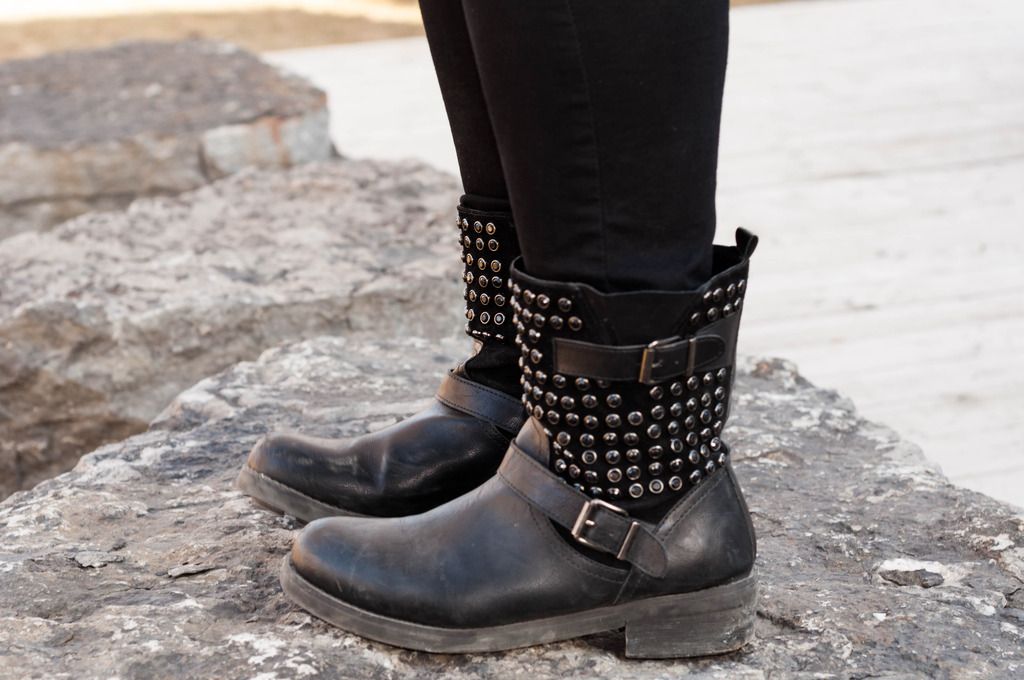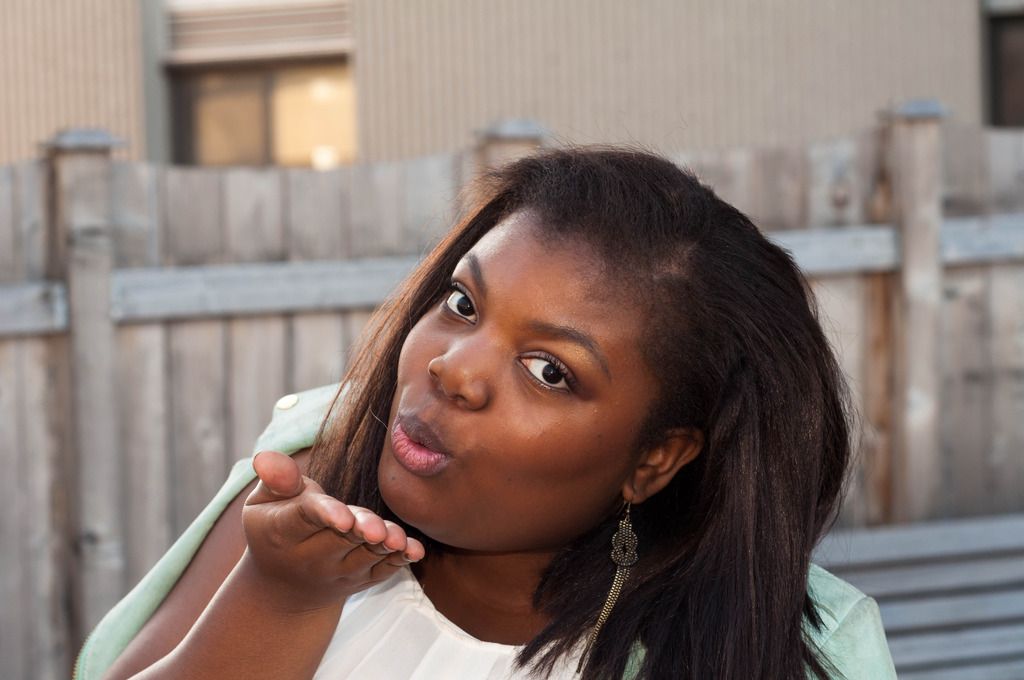 Till next time,
~Bolu