Leather + Silk (Layer away)
Nancy: You know those days when everything just goes right? I was having one of those days. I got my makeup done at Sephora, my hair is doing it's "best day 2" hair thing, and I finally got to exercise those layering "muscles". Layering is an amazing fashion skill. When it's done right, not only does it look effortlessly chic, it's also ready for the tempestuous Spring weather. Random chilly winds picking up? Throw on that leather jacket. Sudden highs of 30C? Strip down to that cute camisole. As a former Vancouverite, I've got this layering game down to an art form.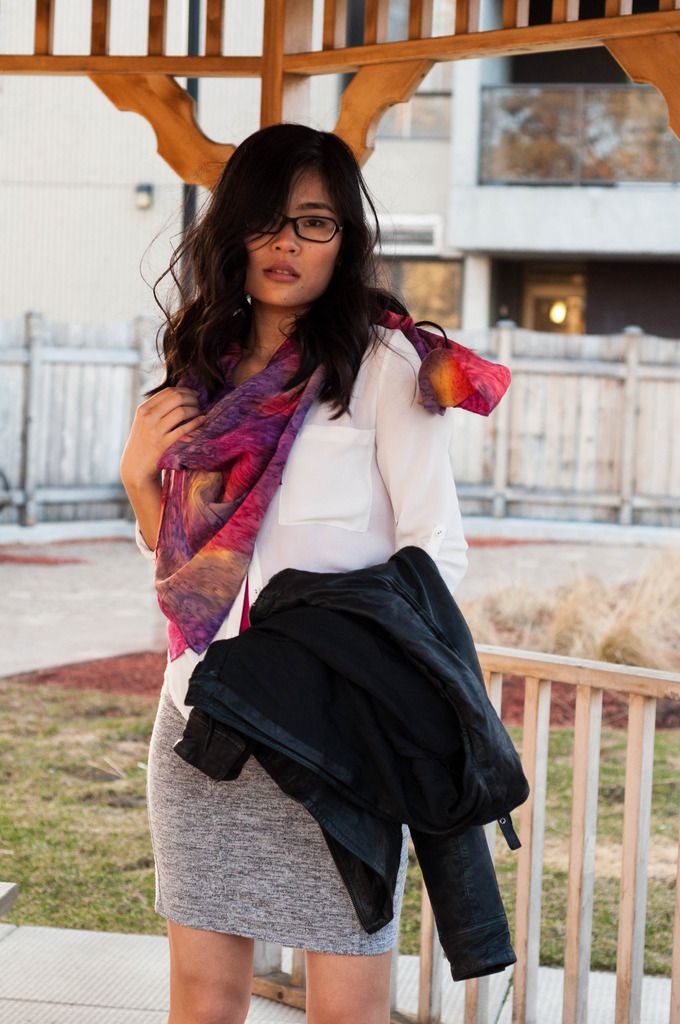 Rule number 1 of layering is to keep in mind that every layer is an outfit. Not only does the final product needs to look good, you need to be prepared for those moments when certain layers need to come off. For this outfit, I have a crimson knit crop tank as my base layer, which would look adorable with my knit grey skirt. But since it's not super warm out yet (and I'm still a bit suspicious of nice weather after a winter of snow and cold), I layer on top of my tank, a simple white chiffon blouse. To give off a relaxed vibe, I only buttoned the top two buttons. As Spring is the perfect weather for scarves, I wore this gorgeous multi-coloured silk scarf that just so happens, to be on the same colour palette as my tank ;). You see how this is working right? Last but not least is my All Saints leather jacket.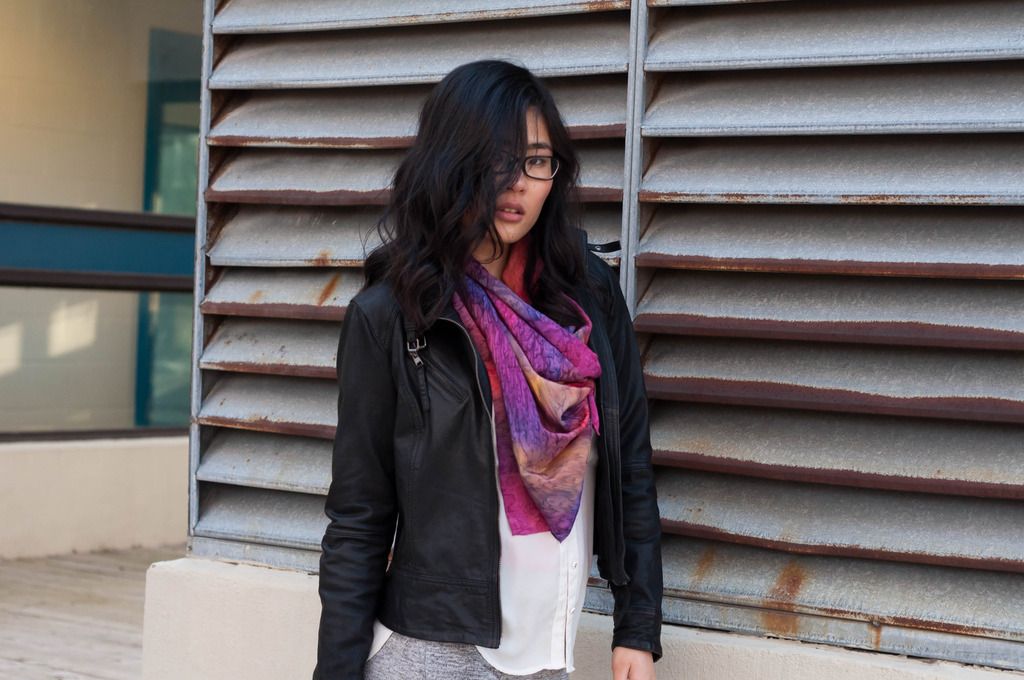 Ah my leather jacket. I've been waiting to wear this jacket since I bought it during the All Saints winter sale. I love love love the details and how supple the leather is. Seriously, if there is one thing to invest in, I solemnly swear that it should be a leather jacket that you absolutely adore from the bottom of your heart. Leather jackets are super versatile and, Tip number 2, makes the perfect jacket for Spring outfit layering.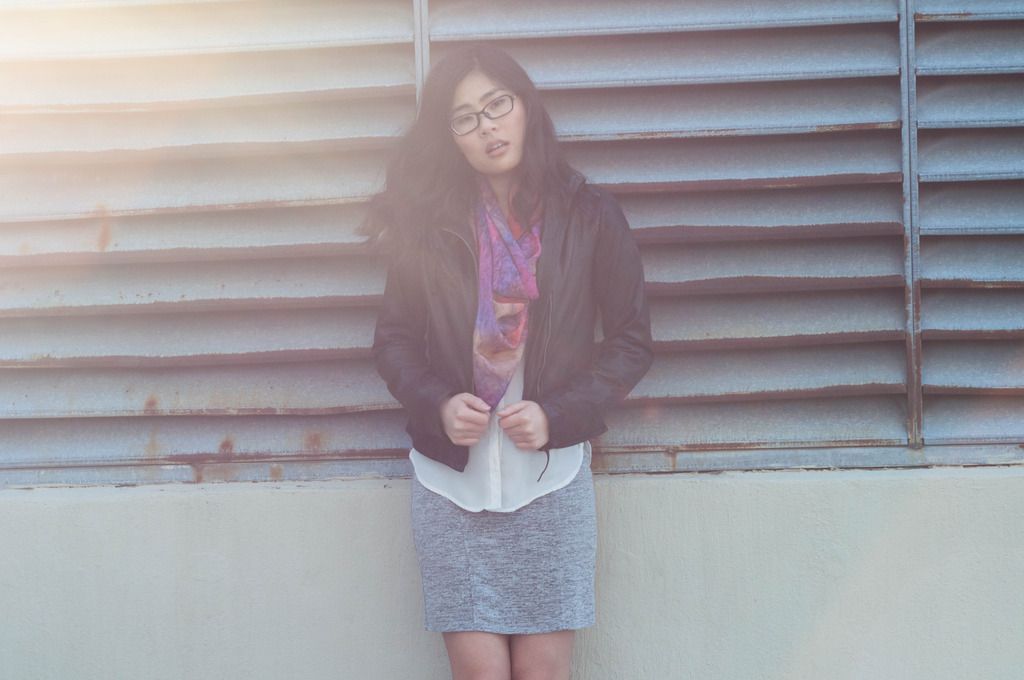 Tip number 3 of layering is to keep track of the lengths of each layer. To avoid bulk and looking like a visual bore, remember to vary the length of each layer. For example, my crop tank is shorter than my chiffon blouse, which just happens to be long enough to peek out from under my leather jacket.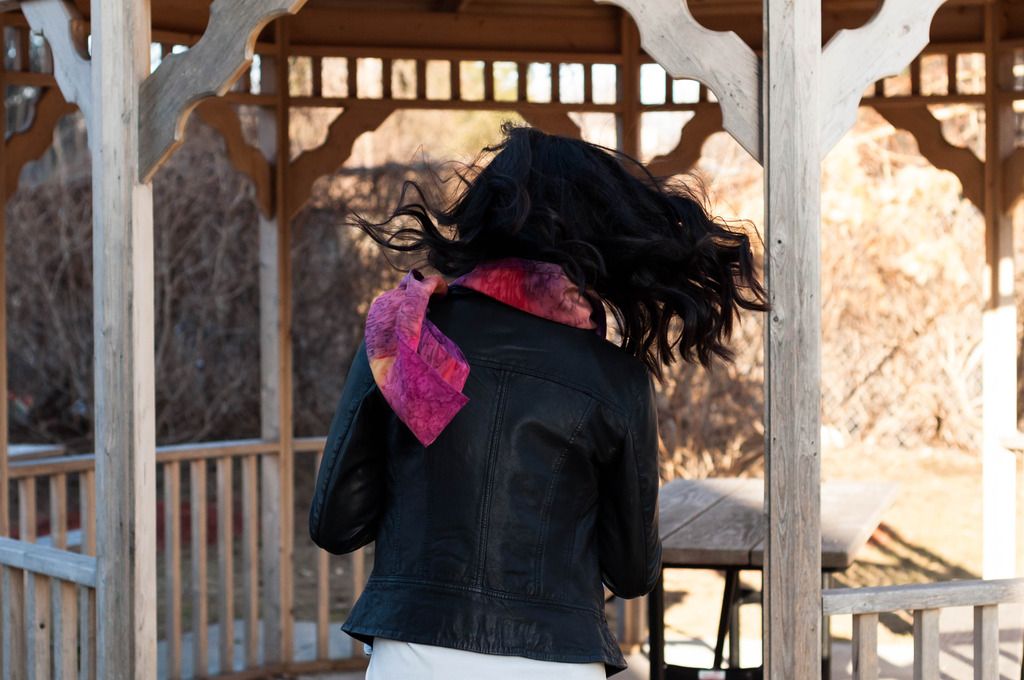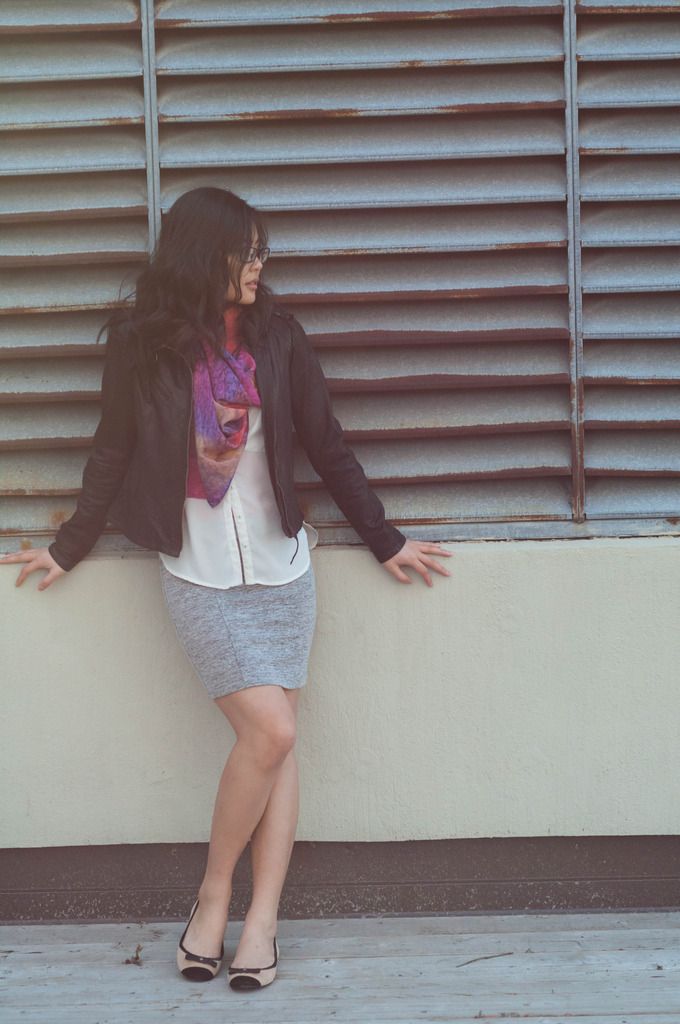 My last tip for layering, is to play with textures. Textures add interest. This outfit is an interplay of two types of knits, silk, and leather.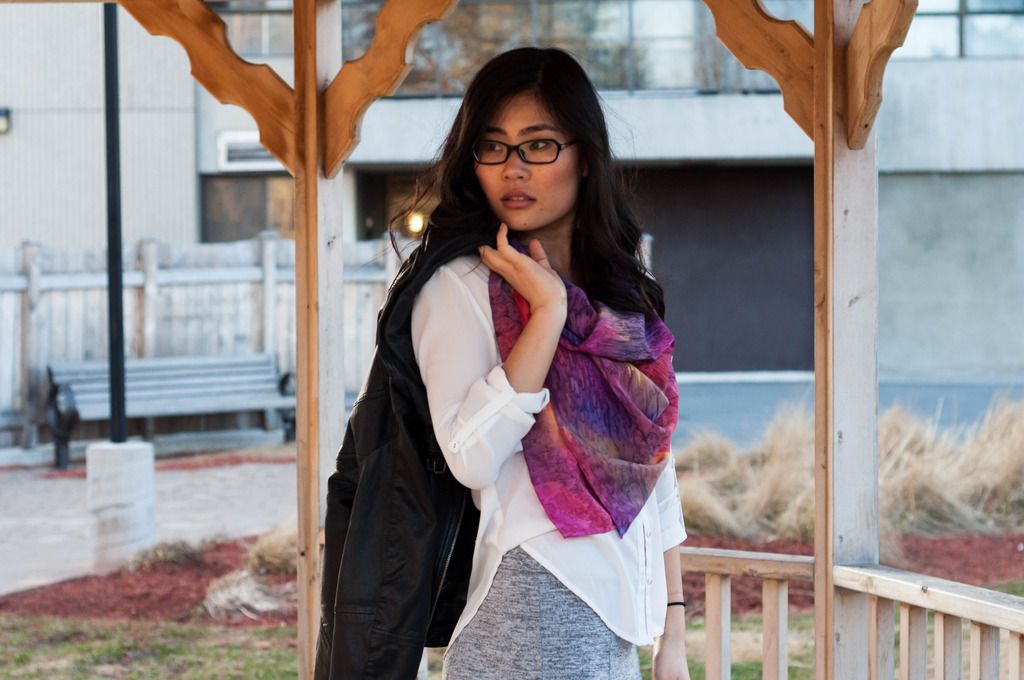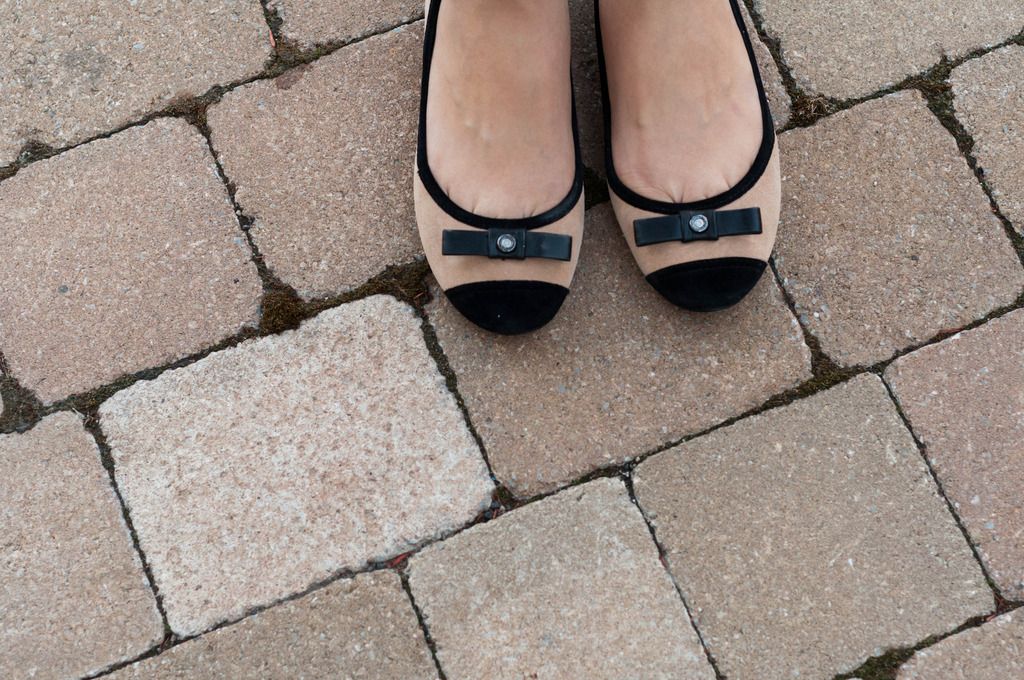 As an aside, these are my new Diesel flats. I'm convinced they're trying to kill me. We're on round four and so far, I've lost all three rounds and have the blisters to show for it. The stats aren't looking so good...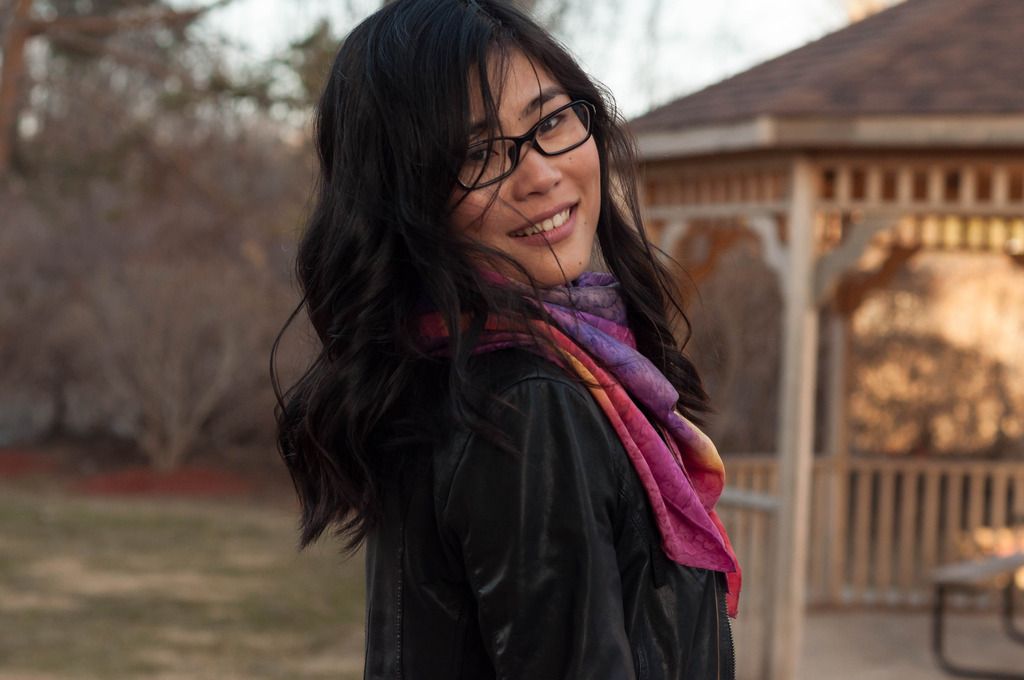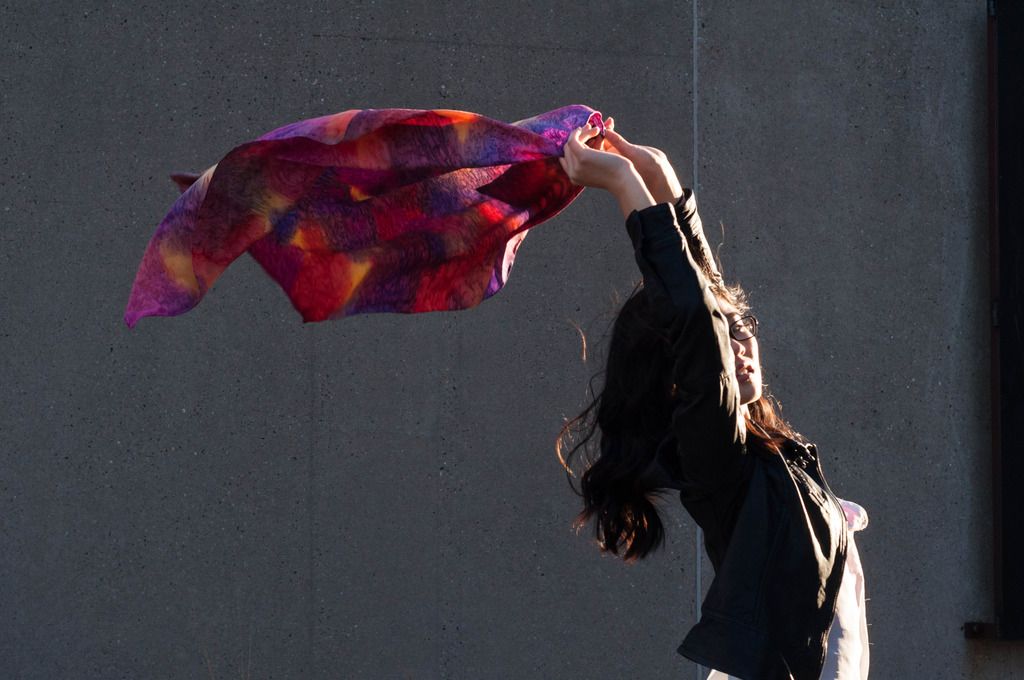 Layering isn't scary if you keep in mind these tips. And if all else fails, you could always run around with a gorgeous scarf and pretend to be the chic superhero...
Till next time,
~Nancy