A Contemplative Stroll
Bolu: It's hard to imagine we're already in the first week of August, this summer has just flown by. Somehow, I'm looking at my imminent graduation from university in the horizon wondering how I got here so soon. William Penn had it right when he said "Time is what we want most, but... what we use worst". One of my favourite sayings is "you have as many hours in a day as Beyoncé". It always manages to put things in perspective for me. Clearly, we can't all be Beyoncé but we do all have 24 hours in a day and should try to make the most of it.
Bolu: Productivity has been on my mind a lot lately as I try to figure out how to be more consistent with updating this blog. Lately we've been quite inconsistent, I know personally, I just hit a creative road block. It began to feel like I was putting out forced content so somehow, we took an unplanned break to figure things out. I can't say my creative juices are back 100% but I think getting organized, creating a plan, and sticking to it is a good first step and the best place to start.
Bolu: A couple weeks ago, Nancy and I went shopping with our friend Angela. Nancy somehow managed to encourage and rationalize nearly every purchase with "it would be cute to wear on a stroll!" Cue head shaking and humorous jabs from Angela and I --who really goes shopping for strolling attire? (Nancy: Me. Me! ME!)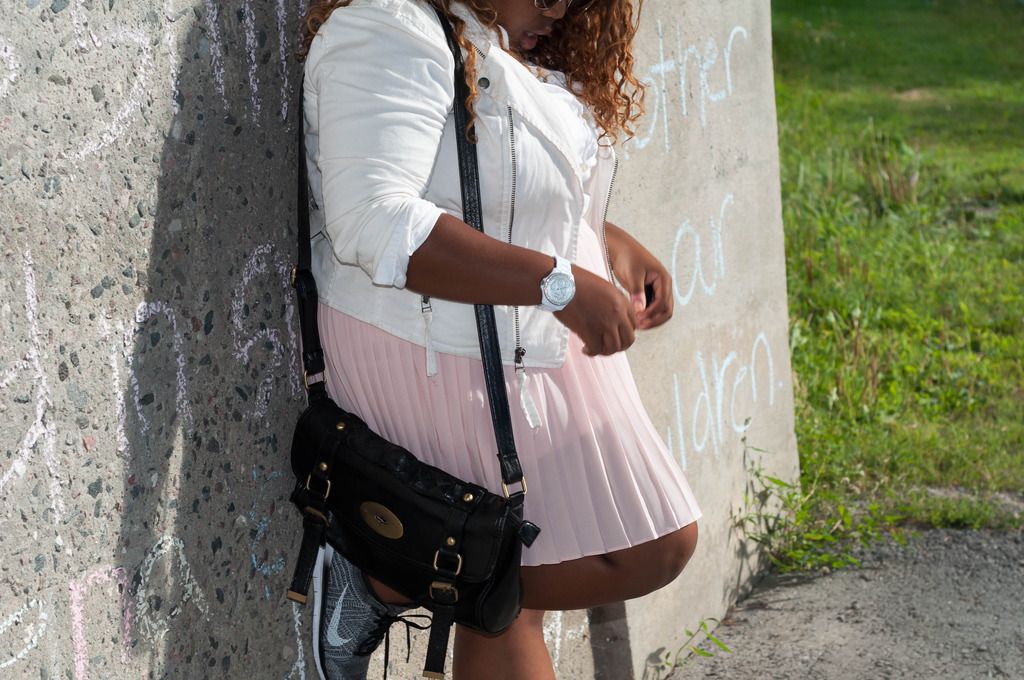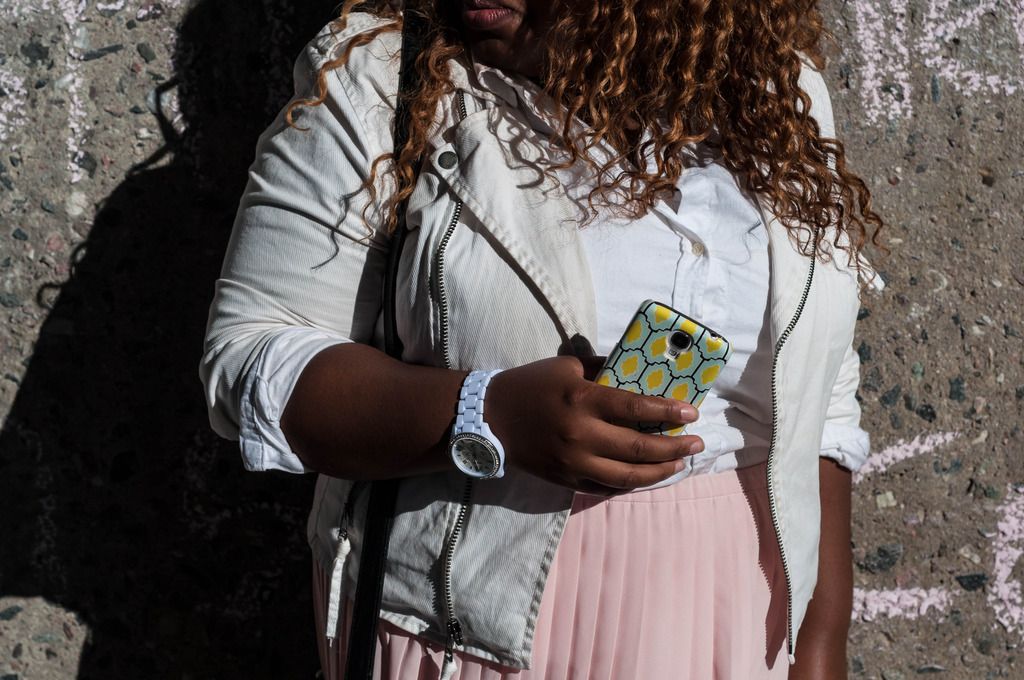 Fast-forward weeks later and here I am, going for a walk in a cute outfit on the trail by our apartment. I can't believe after living in the same place for 2 years, it took our new roommate (who just moved in 4 months ago) to tell us about this beautiful trail. Alas, better late than never. It's great to just go on a walk by the riverside to get away from everything and of course take pretty pictures!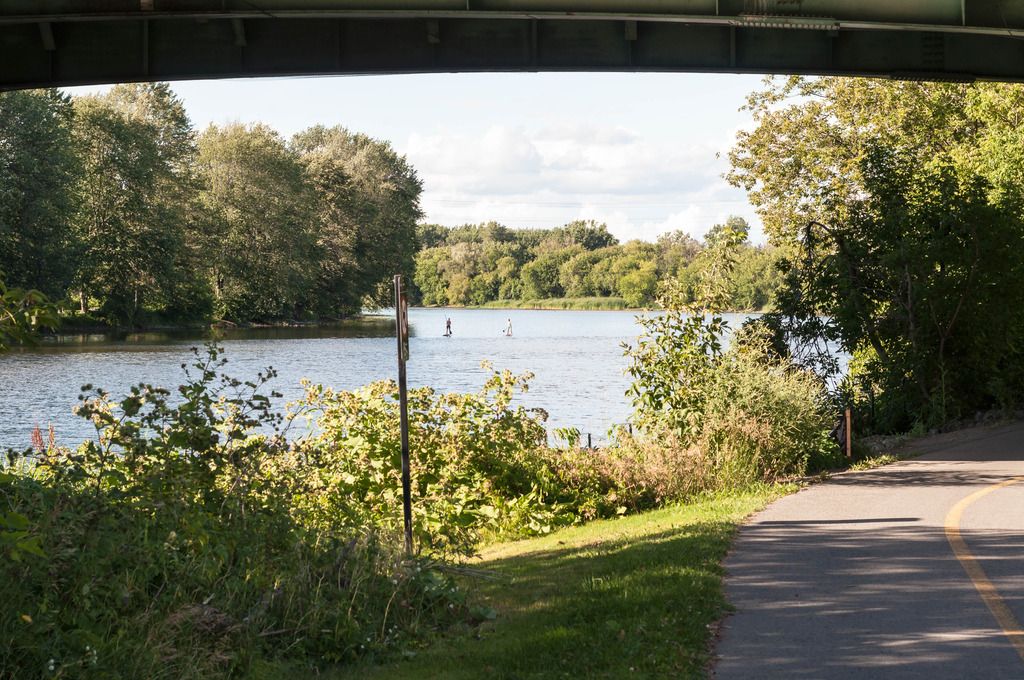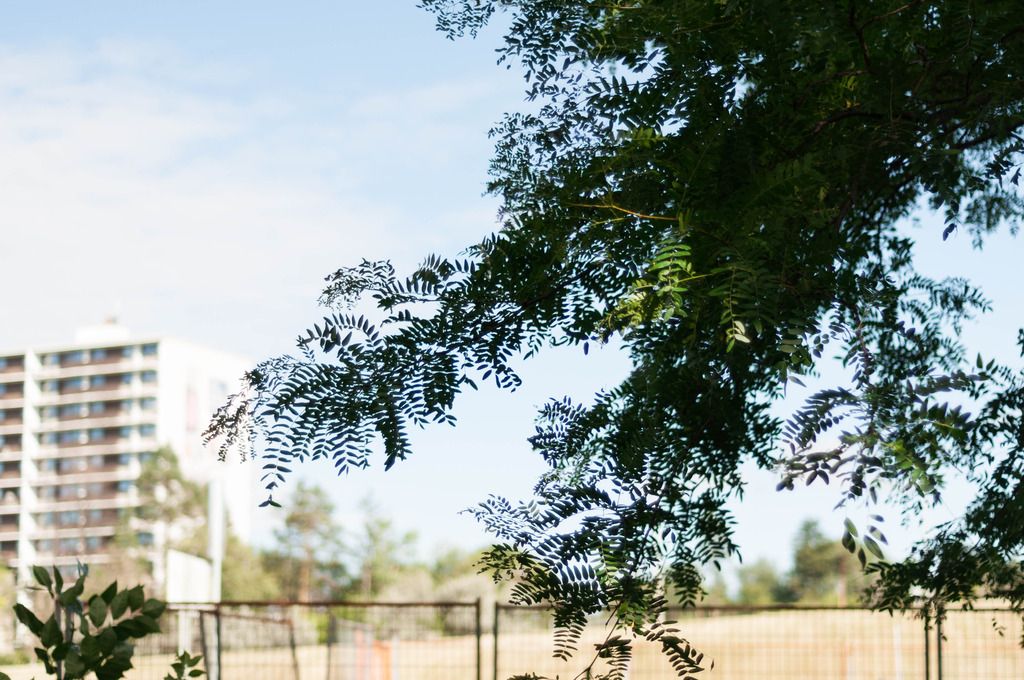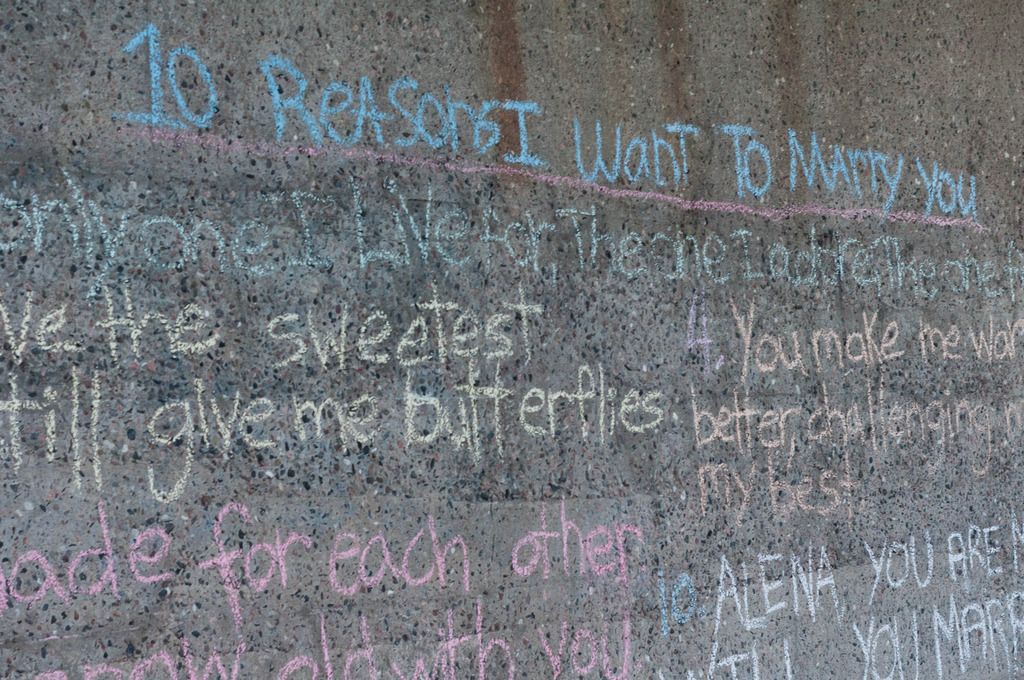 Nancy: I don't know what my brain was stuck on that day, but every outfit we tried on seemed perfect for a stroll! I've actually been on this path a couple of times before, joining our new roommate on her morning run. Though I didn't stick with the runs (I hate running), I did enjoy the route. The other day, she told me about this awesome marriage proposal under the bridge, and I just knew I had to go check it out for myself.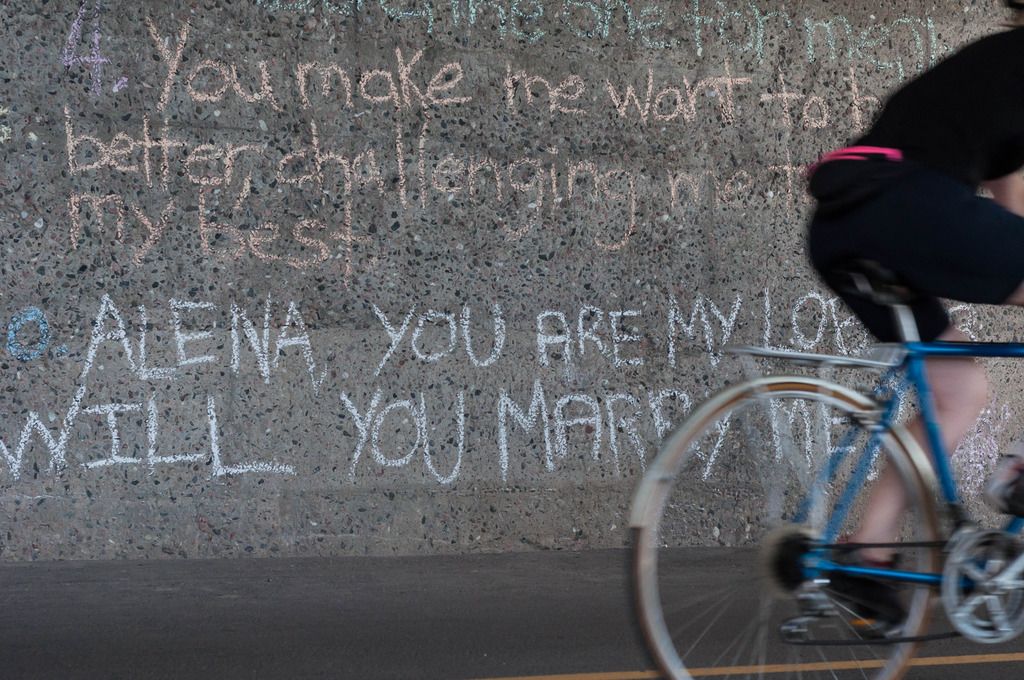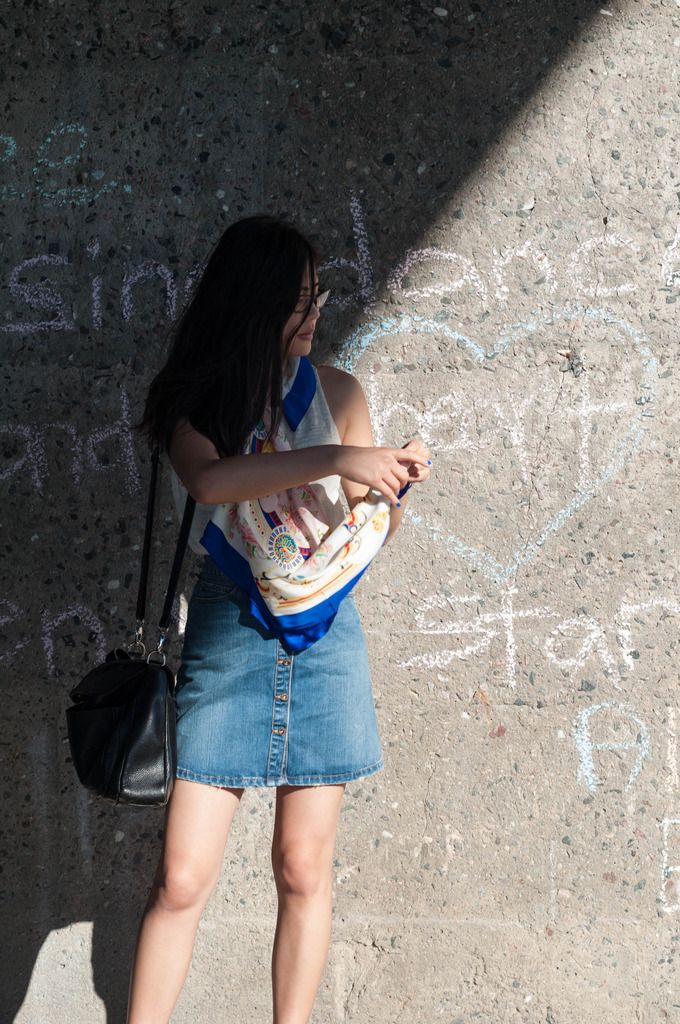 Nancy: Less than 5 minute into the trail, we found the proposal. Someone had written "10 reasons I want to marry you" to his sweetheart -- I hope his proposal had a happy ending and a new beginning. :)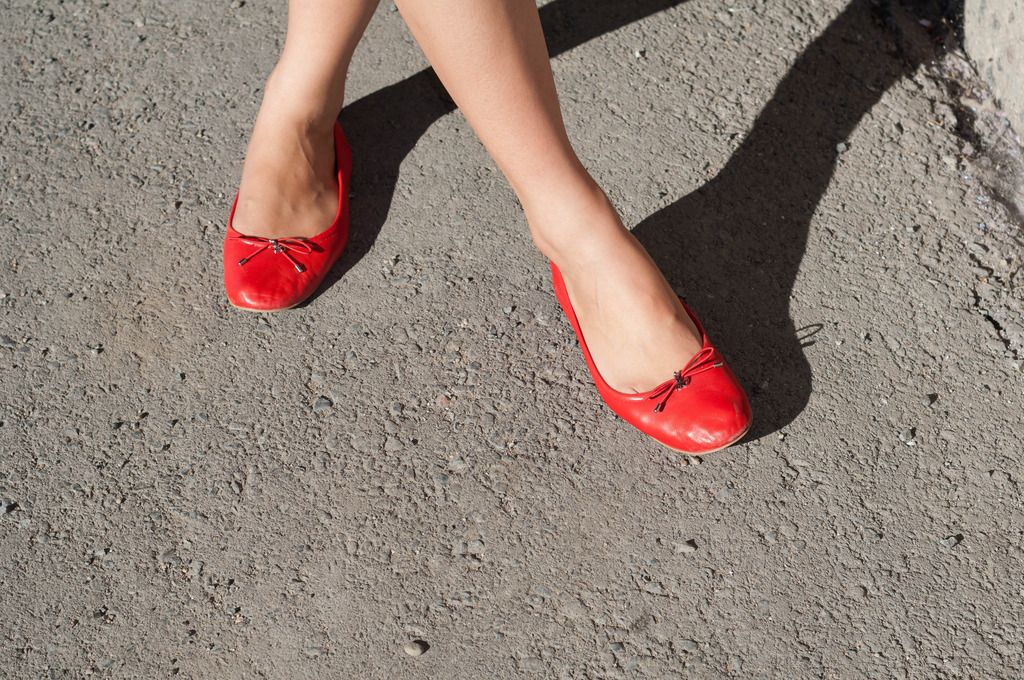 Nancy: Meanwhile, please don't mind us borrowing your masterpiece for a little impromptu shoot! I'm wearing a collection of summer purchases. I had spotted this sweater tank on sale at Lucky Brand and it was love at first sight. I adored the thin sweater material; despite what you might think, it actually breathes really well even in this humid weather. My Zara button-down skirt screamed 90s-- I love it to pieces!
To truly enjoy a stroll, comfy shoes are a must. After my last battle with my Diesel flats, I threw in the towel and picked up these butter-soft leather ballet flats from Sam Edelman. I first saw them in Nordstrom but was reluctant to pay $140 for flats. Lady luck must have pitied my poor feet because I found mine half-price at Winners in Bayshore Centre. I am now the girl with the happiest feet. :)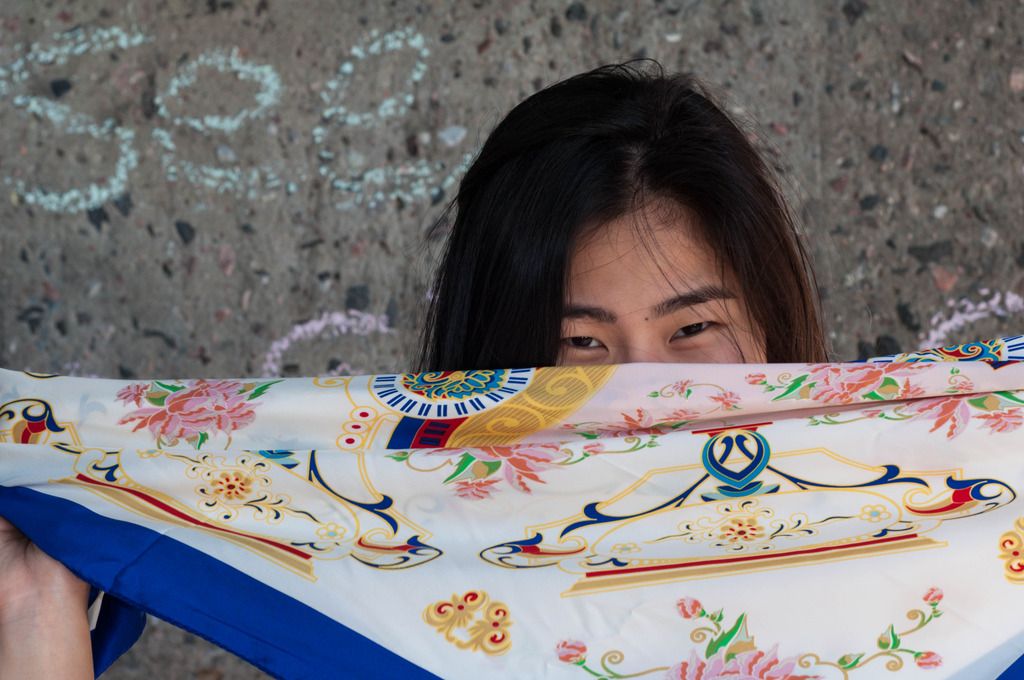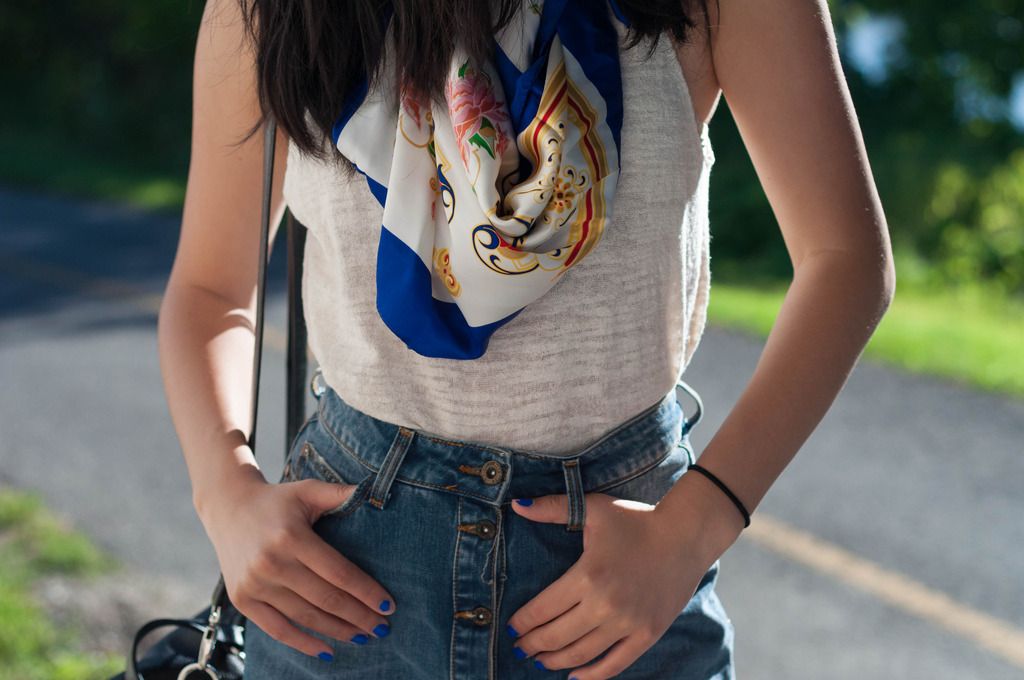 Nancy: To add a bit of pizzaz and chicness, I threw on this silk scarf that my mom gave me. I love silk scarves and I often raid my mom's closet when I'm back in Vancouver for "new" pieces to add to my collection. She owned quite a number from years ago, when we used to love in China. This piece she gave me however, was brand new, a gift from an old friend who was visiting. I adore how airy and luxurious the silk is and the design is simply gorgeous.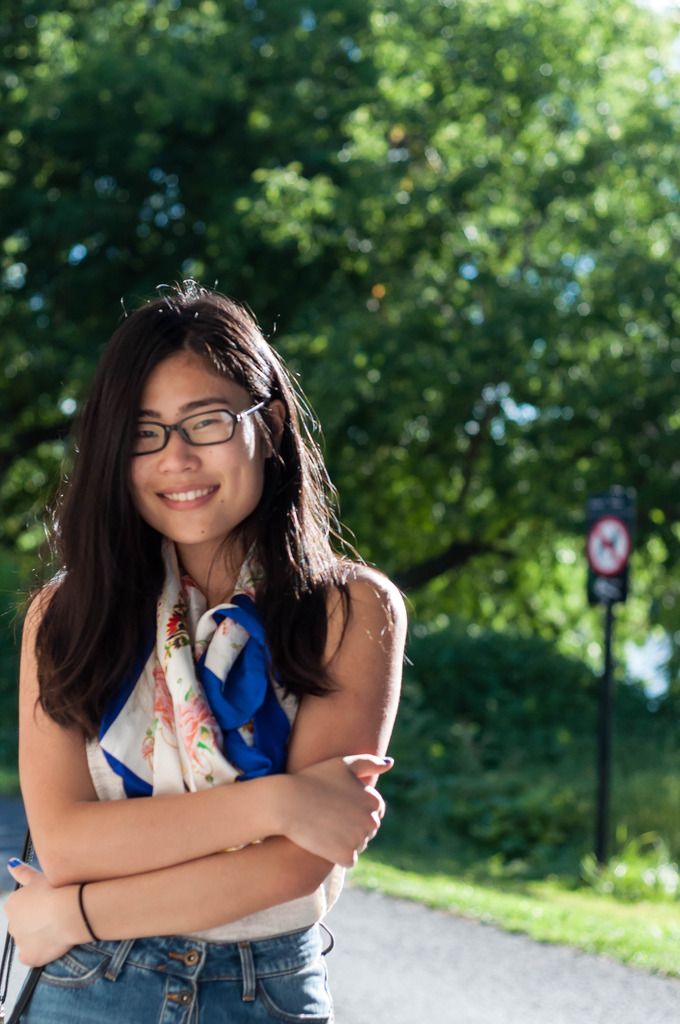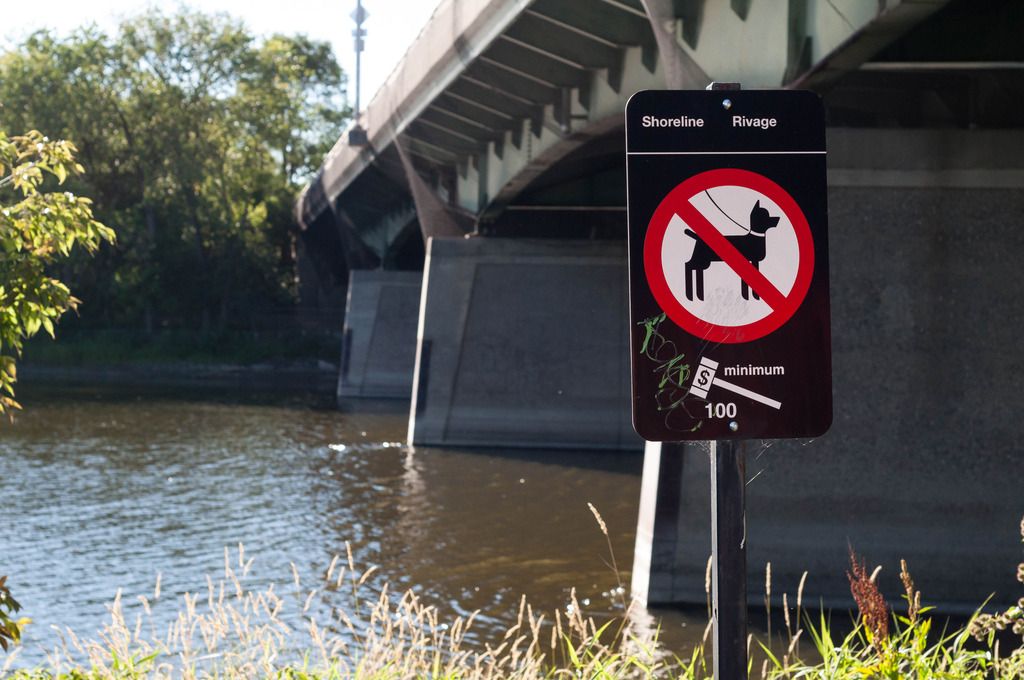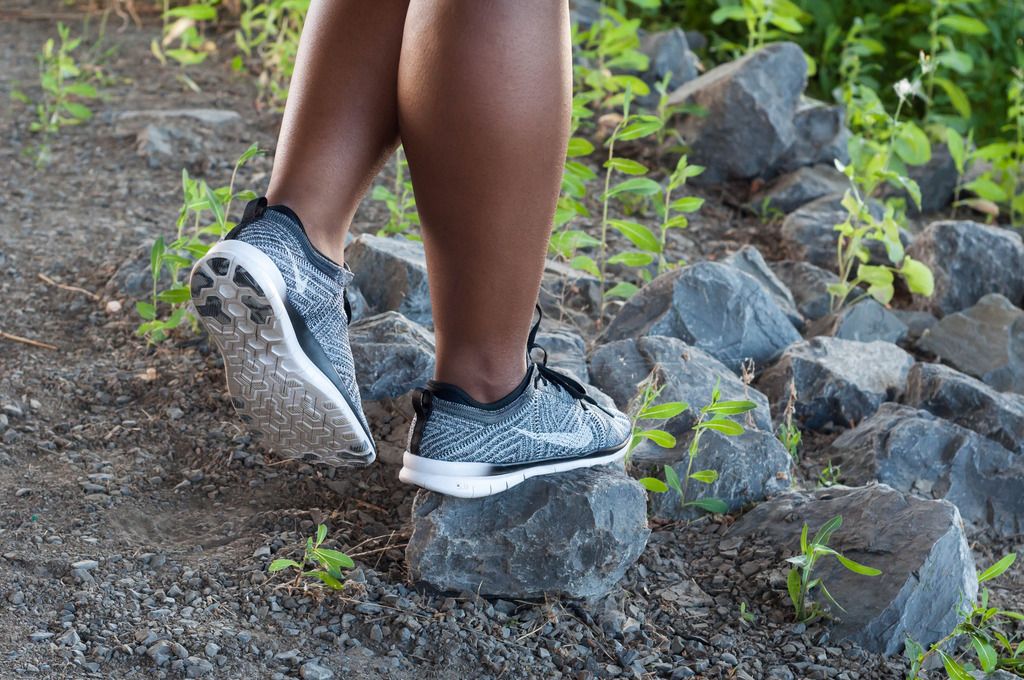 Bolu: On a fashion trending note, sneakers! I really really love how fashionable sneakers have become. No longer only allowed in the gym, sneakers can now be dressed up and provide a legitimate shoe option. I'm going to have to give some of the credit to Kanye West. His designs and collaborations in the past with Nike, Louis Vuitton,  and now Adidas have always been super fashionable and successful among trend setters. It's hard to browse Instagram nowadays without getting a glimpse of the gorgeous Yeezy Boost. Unfortunately they're sold out :( But when I spotted these Nikes in Nordstrom, I knew they would be my best bet to capture a similar style.
These sneakers are definitely in my top 5 unplanned purchases of the summer. They are super comfy and go with absolutely everything. Skinny jeans, skirts, or dresses they always look cute and photograph beautifully. I even picked up a pair for my sister.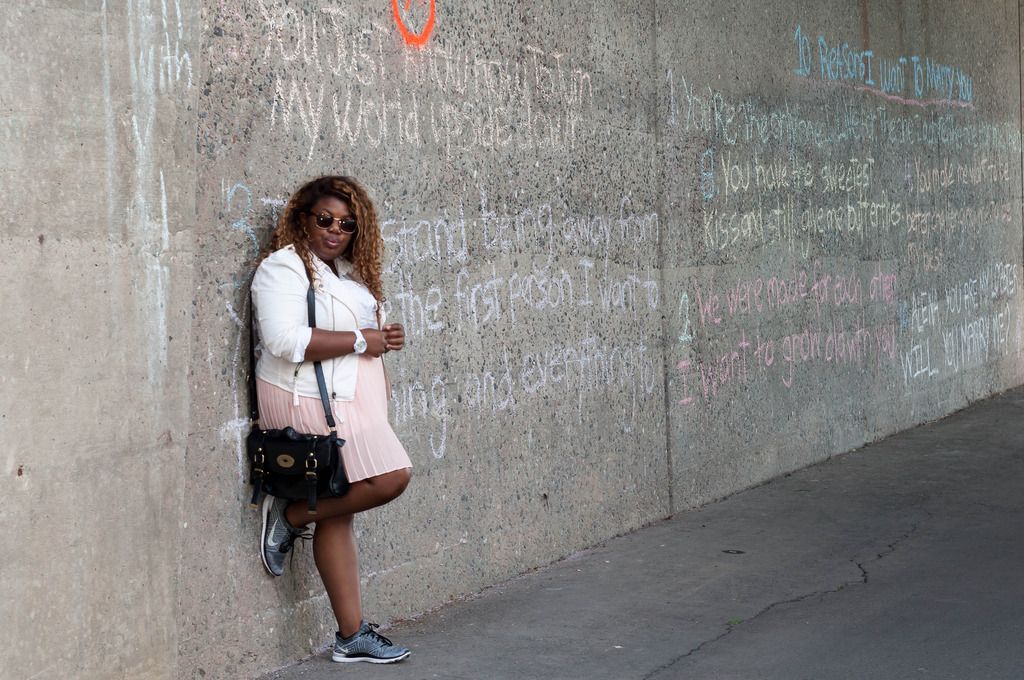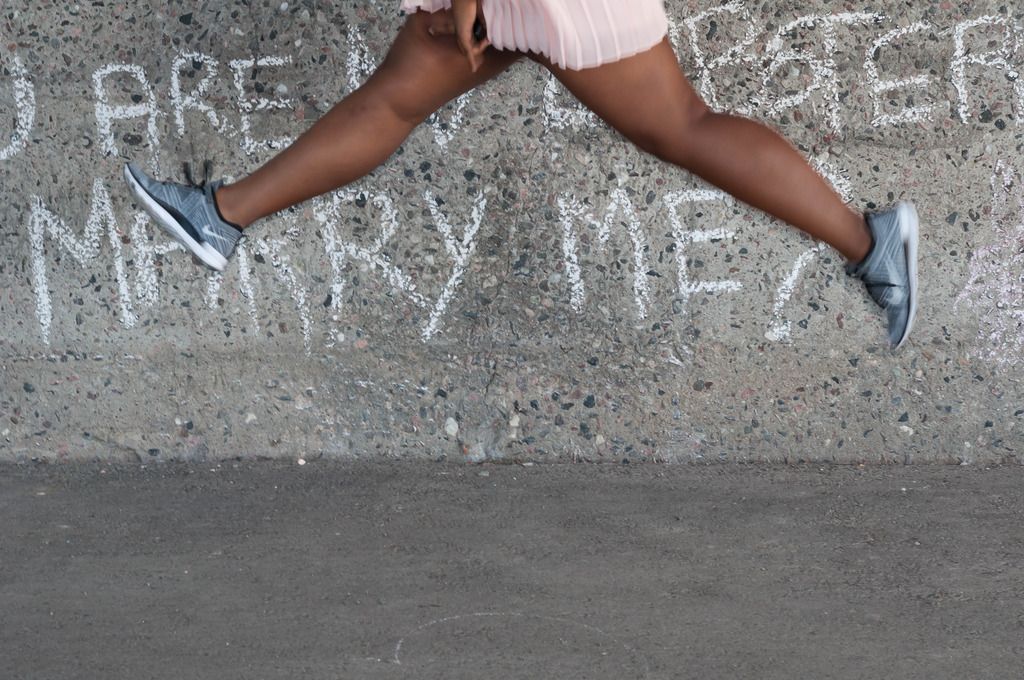 Watch: Fossil Jacket: American Eagle Shirt: Old Navy Skirt: Banana Republic Shoes: Nike  Purse: Camden Lock Market
Sweater Shirt: Lucky Brand Denim Skirt: Zara Flats: Sam Edelman Scarf: China
Till next time,
~Bolu and Nancy