Leather Weather
Hello Autumn, it's nice to see you again after so long. The drop in temperature is perfect for knits and leather, which happen to make up quite a large part of my closet. Autumn is also tea season. For the love of chai, I am most definitely a self-professed tea fanatic!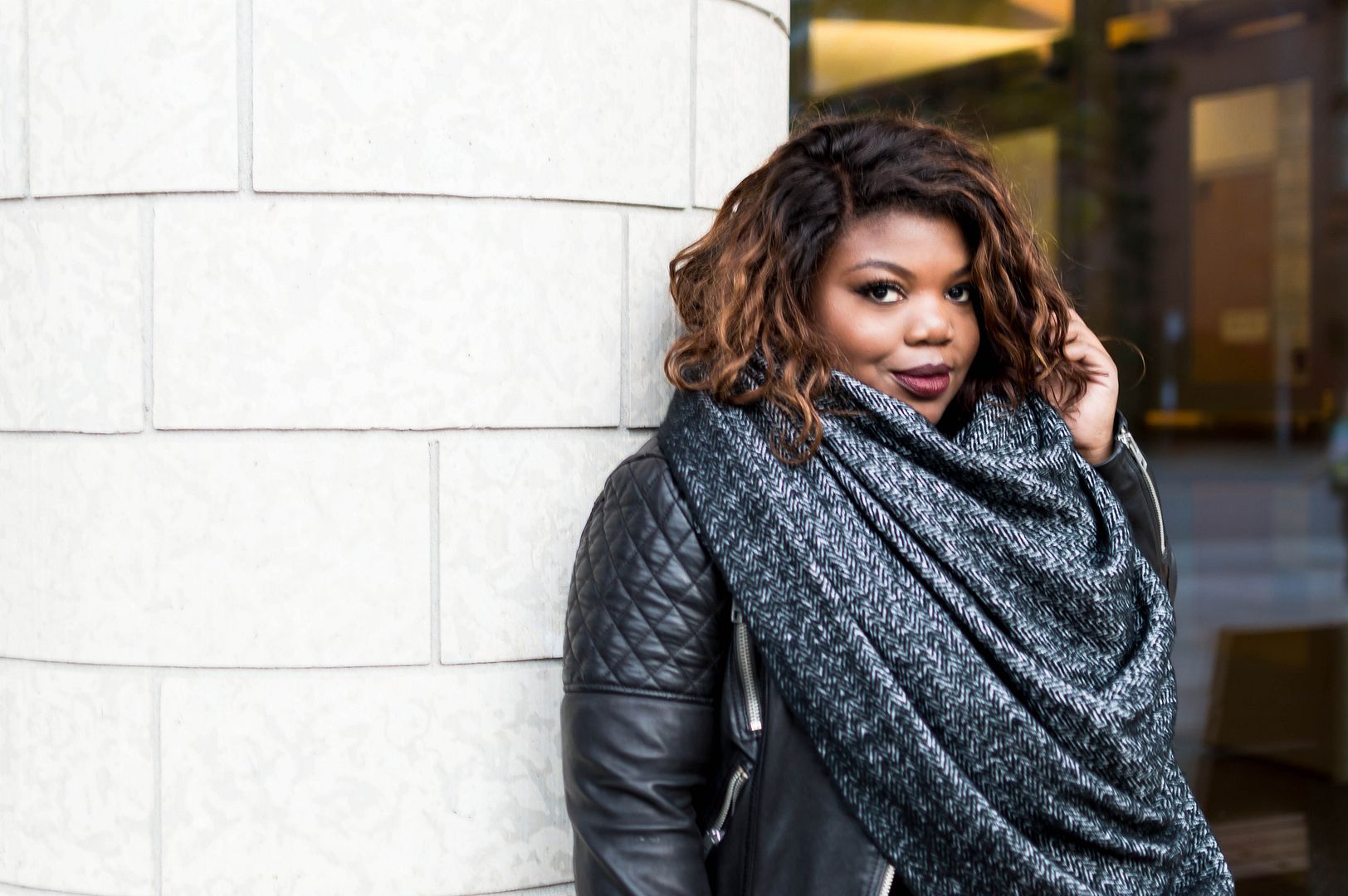 As I was writing a previous blogpost, I remembered how terribly inconsistent I was at writing my diary as a kid. I had it in my head at the time that diary-writing was what children and angst ridden teenagers did. Hence why I have numerous diaries less than halfway filled, stuffed in corners of my family home. I think I can now say I have this diary writing thing down. After all, what is a blog if not an online, less personal, more edited version of a diary? I see Whimsical Soles as my online style journal, something I can look back on and reminisce about all the fun I had throughout my style evolution. 
I was recently speaking to a friend after class when he randomly exclaimed, "You've changed a lot since first year!" Slightly taken aback, I hesitantly asked, "In a good way"? He replied, "In first year, your style was more girl - next - door now its much more mature". 
In first year, my style was a mix between preppy, hipster, and, I shamefully admit … sweatpants. In my defence, they were super comfortable and I wanted to represent my new university! So I decided to take this statement as a compliment because it's true, my style has changed drastically even just in the short lifetime of this blog. Who was it that said change is the only constant? Heraclitus knew what he was talking about.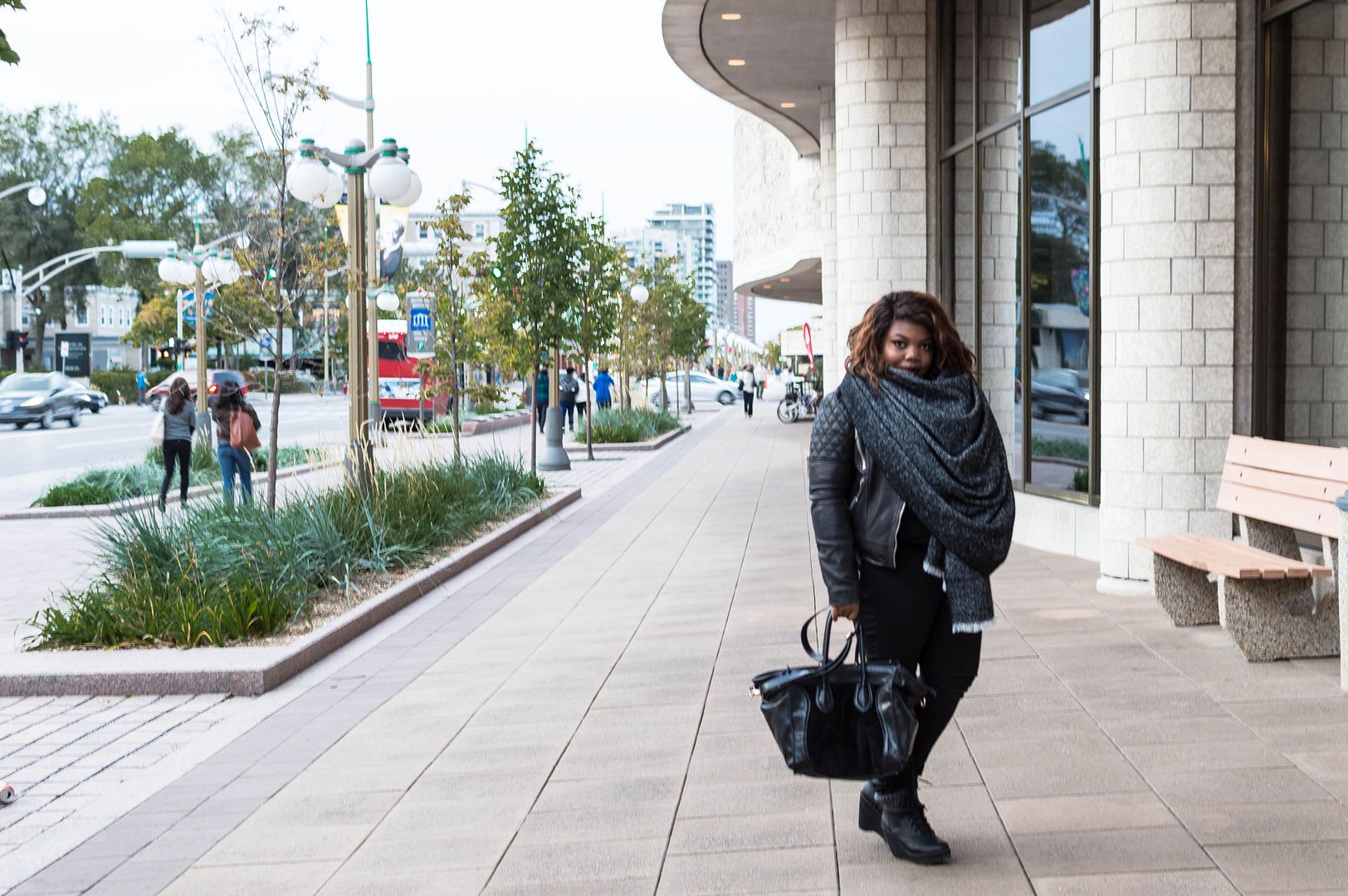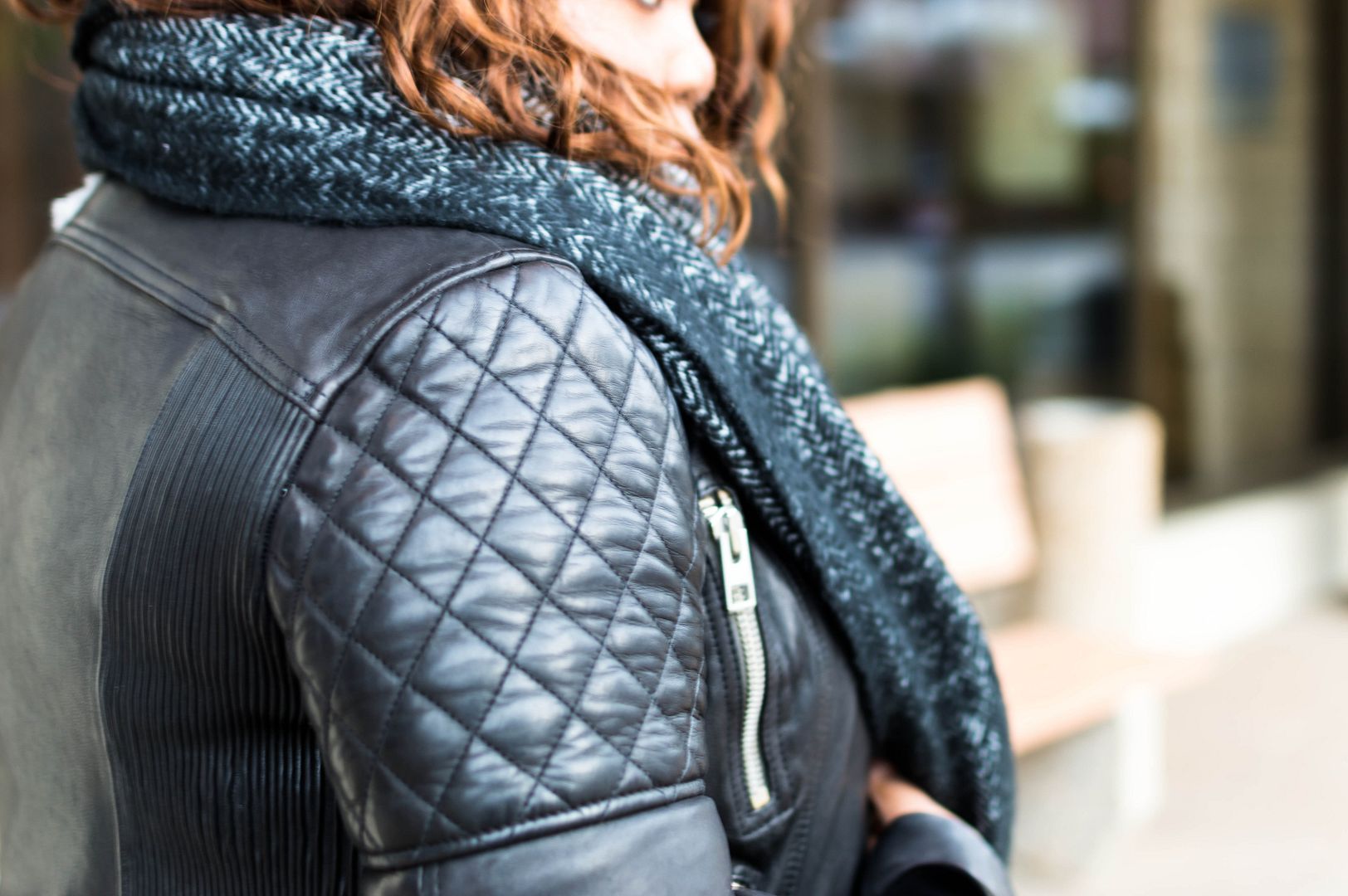 Blanket Scarf: Zara 
Leather Jacket: All Saints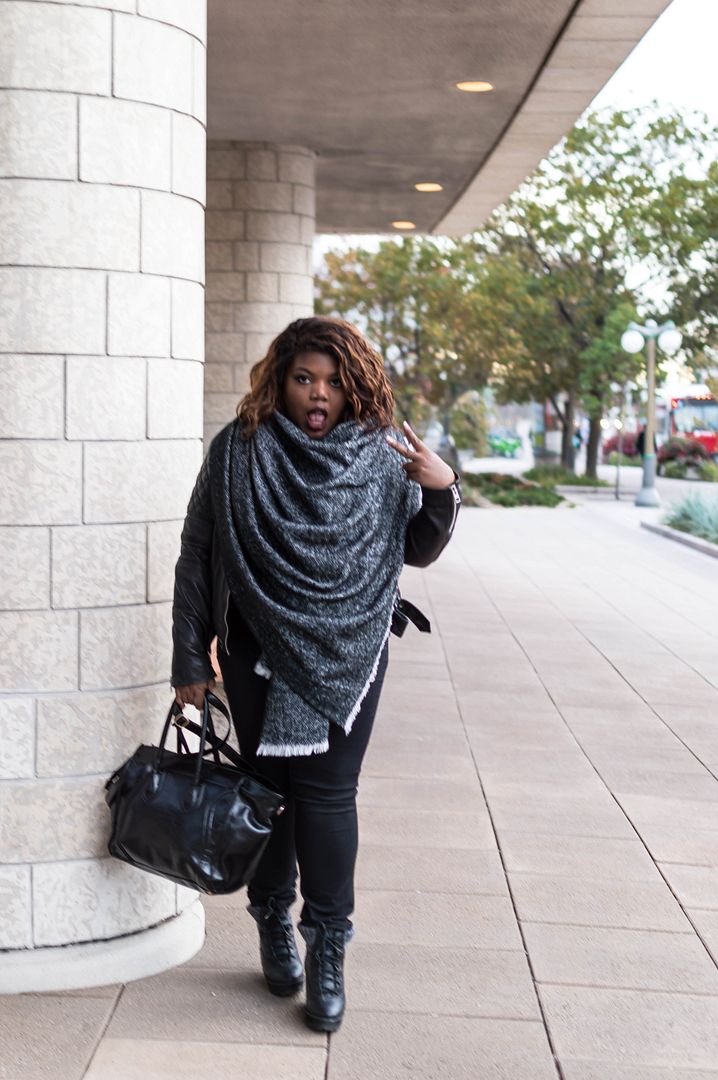 And while 18 year-old me would have probably wrinkled her nose at the lack of bright colours and feather headbands in my current closet, I'd like to think that she would be pretty in awe of my 22 year-old self. 
Anyway this outfit gives me major Lord Commander of the Nights Watch vibes from Game of Thrones so it wins on that alone. 
Till next time,
~Bolu