Grey for Days
It's no secret that I'm a fan of the monochromatic colourless palette. Grey, black, white, more grey, black, and white -- Yes, please. Some people might consider it boring, but to that, I quote the words of Coco Chanel, "Women think of all colours except the absence of colour. I have said that black has it all. White too. Their beauty is absolute. It is the perfect harmony." So there. Chanel decreed it, ergo, it must be true. And if you're still a disbeliever well, I picked this outfit out especially for you.
Although I disagree with the opinion that wearing black head-to-toe can be anything less than chic, one way to bring interest into a so-called "colourless" outfit, is by mixing textures. Leather, wool, and knits adds depth and complexity while also keeping me warm during the chilly fall evenings.
The key to crazy layering however, is to make sure there is at least one piece that is structured. For example, my wool-blend vest lends shape and edges to my soft knit poncho and buttery leather jacket. Another tip for layering (which I talked about in my layering for summer article), is to make sure that every layer is of a different length. This will help avoid looking like your two-year-old self, who was layered into a snowball by your anxious mother (...or was that only me?).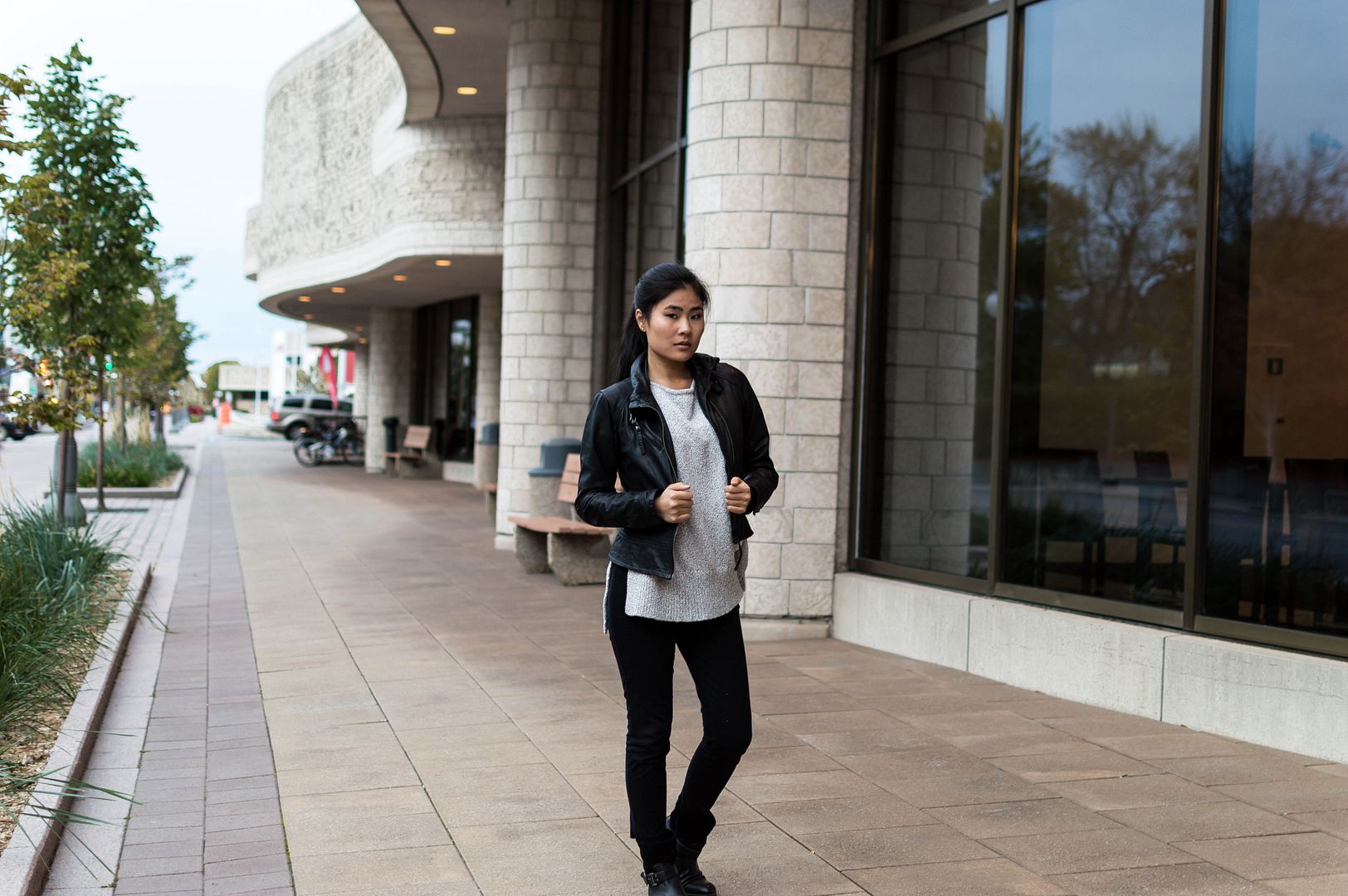 Vest: Zara
Leather Jacket: All Saints
Knit Poncho: Aritzia
If after all this, you're still saying, "Hey Nancy, black is boring", then, take a look at this: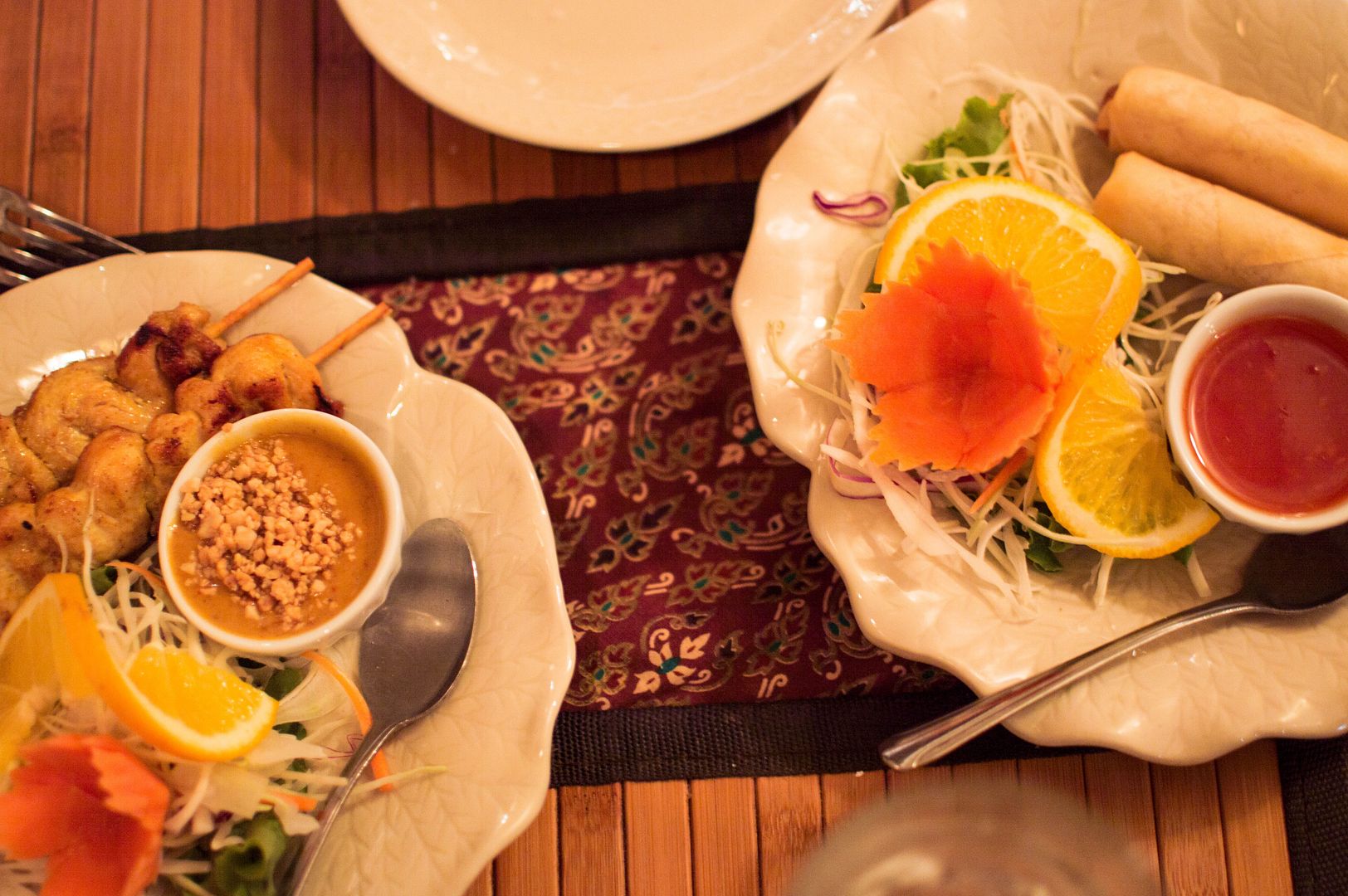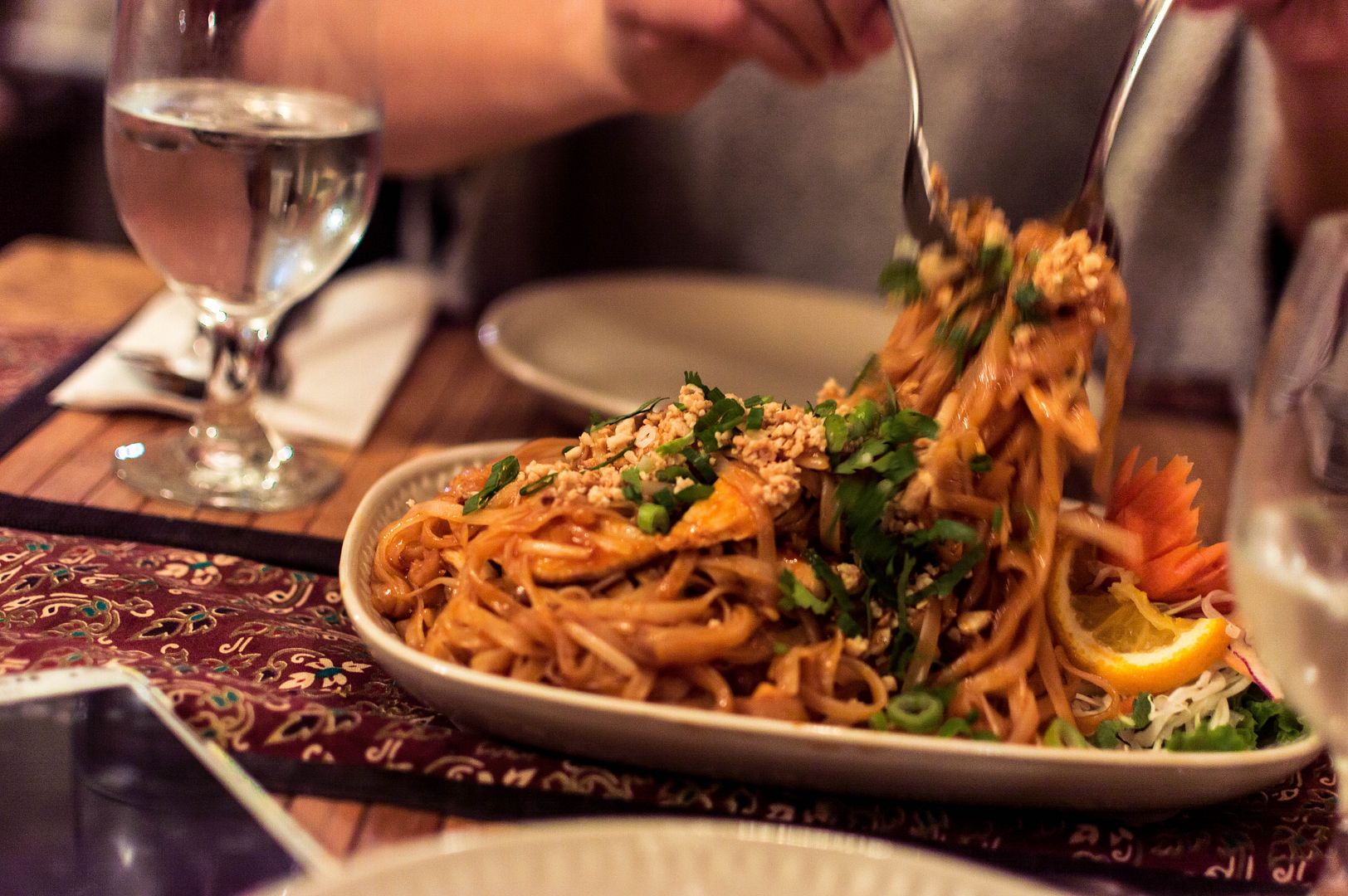 Using delicious thai food as a distraction? -cough cough- Why me? Never.
Till next time,
~Nancy