Standard Uniform + Teeth
Nancy: I've only recently started experimenting with lipsticks, and you can thank Bolu for that. That woman is a lipstick pro. I generally veer towards those "my-lip-but-better" colours, which simply means that I have 5 different lip products in the same shade. I don't know about anyone else, but I have a love-hate relationship with a dark lip. On one hand, it's beautiful, no arguments about it. On the other hand, when I wear a dark colour, all I can see are my teeth. So. much. teeth. Is that weird?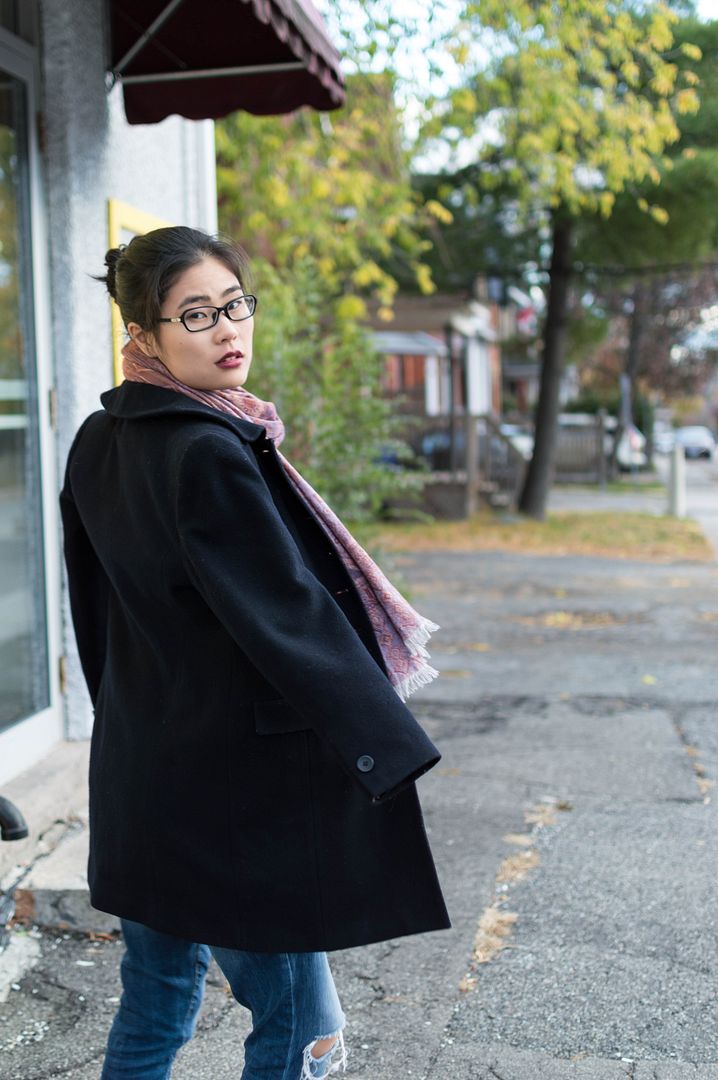 I think I subconsciously overcompensate for this teeth issue by not smiling. In any of these photos. Whoops. I swear, usually you can't get me to stop smiling, so I don't know what happened here.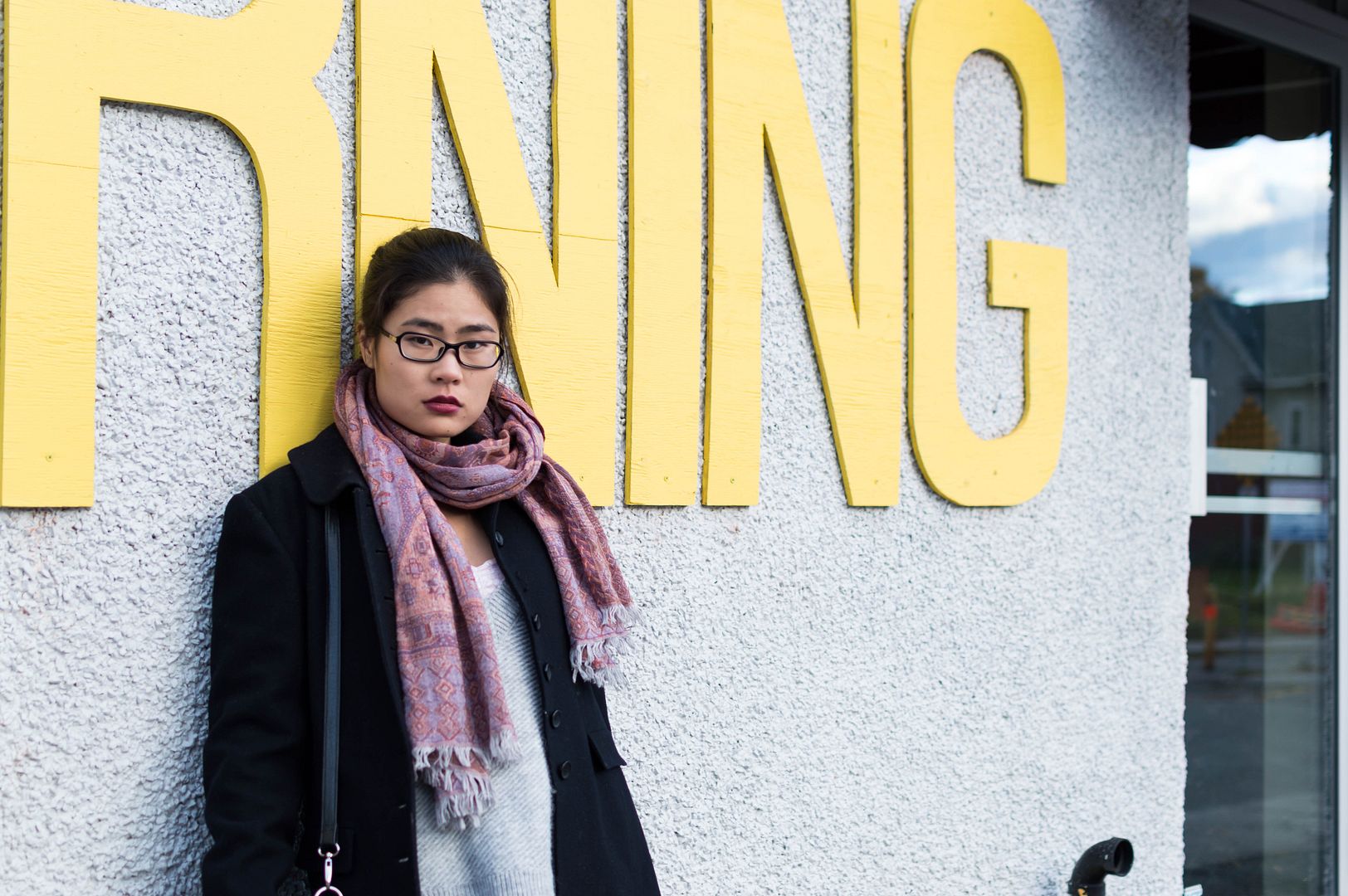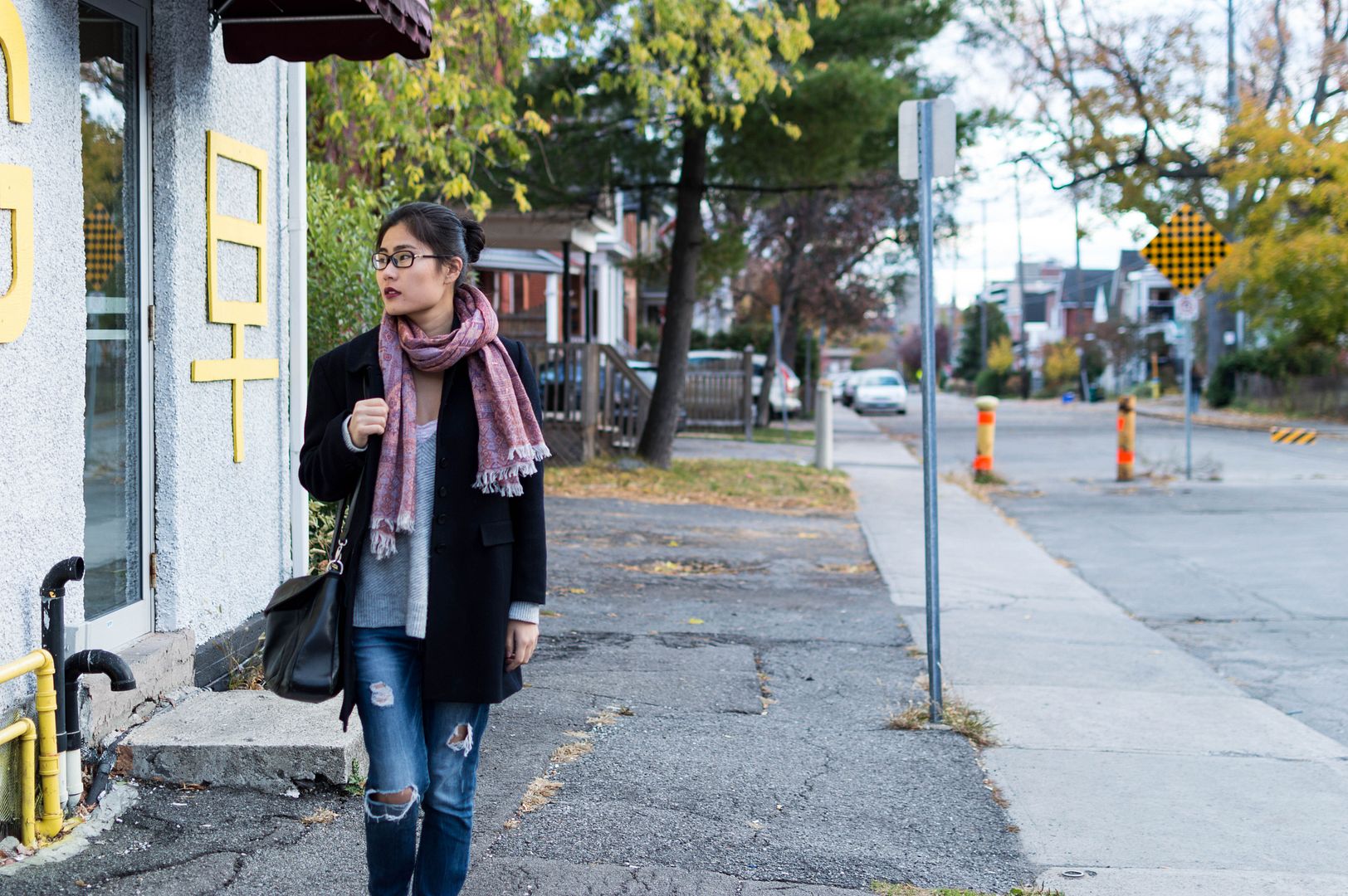 Sweater : Zara / Scarf : Aritzia / Ripped Jeans : Kensie / Wool Coat: Vintage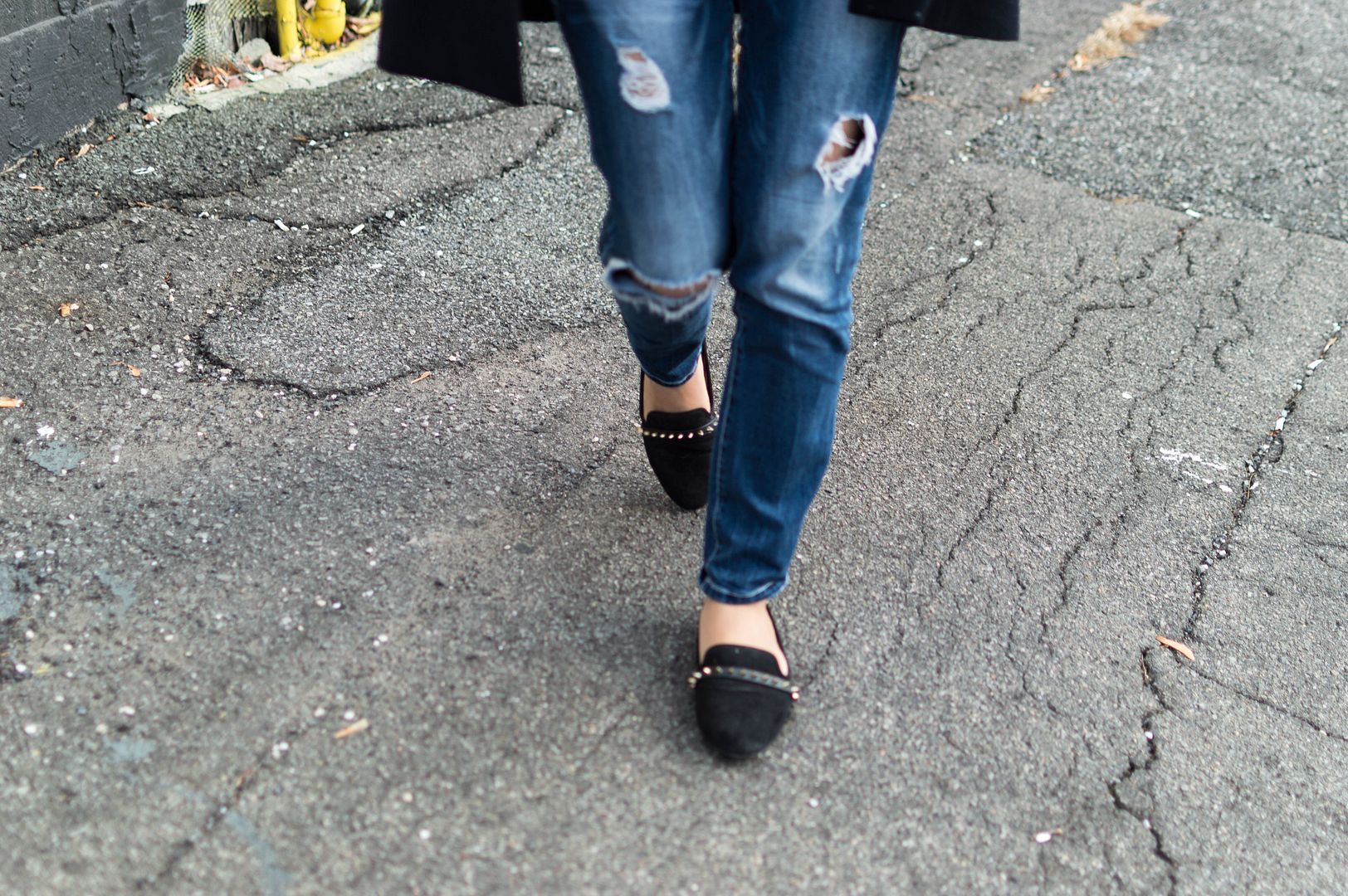 Loafers : Zara (borrowed from Bolu)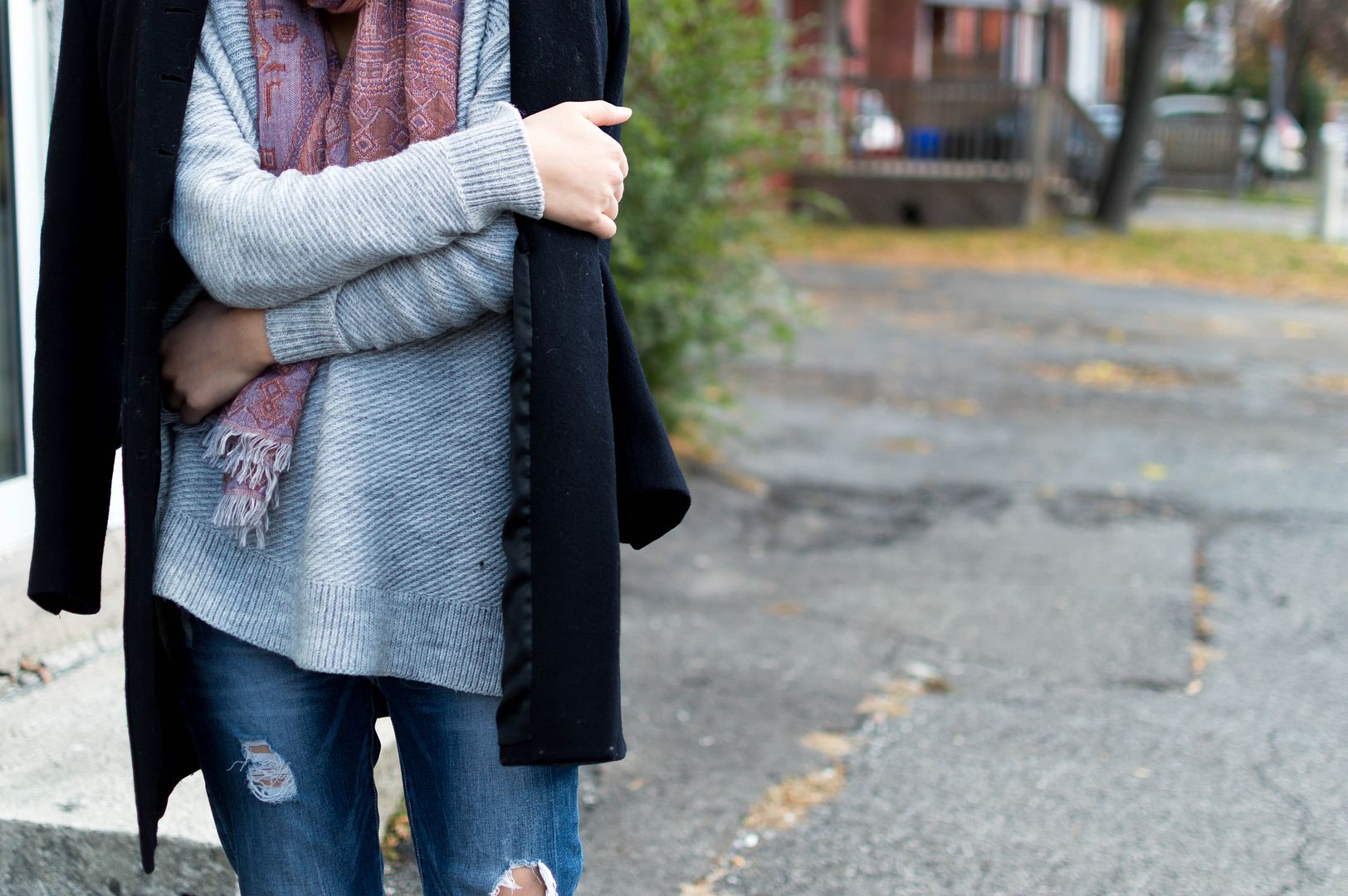 Aside from my teeth/smiling/dark lip issues, this outfit is a bit of a school uniform for me. A oversized sweater with a comfy lace bralette, some casual denim, a cool wool coat, and my hair in a tight bun. Bam. Good to go in under 5 minutes. It's lazy and chill, which is everything I enjoy about dressing for school. I certainly can't wear this outfit to the office!
Till next time,
~Nancy