Model Face
Nancy: This is really my face most of the time when I'm not being photographed. Bolu can attest to that --- scratch that, Bolu is the exact same. When we are in front of the camera though, Model. Face. On. (until my shirt falls open and I die laughing trying not to flash everyone in the National Art Gallery)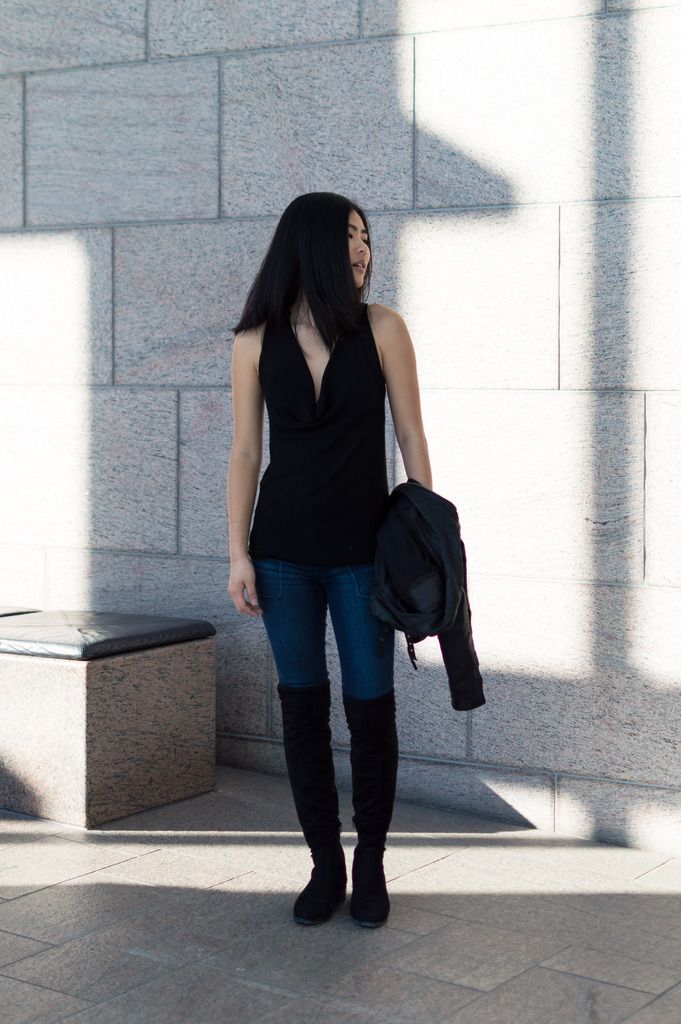 I love pops of colour once in a while, but my long-standing definition of the classics is three colours: black, black, and the occasional dark blue. Over the last few years, I've fallen in love with white, so now that's in my classics definition too. Basically, I have the Olivia Pope complex.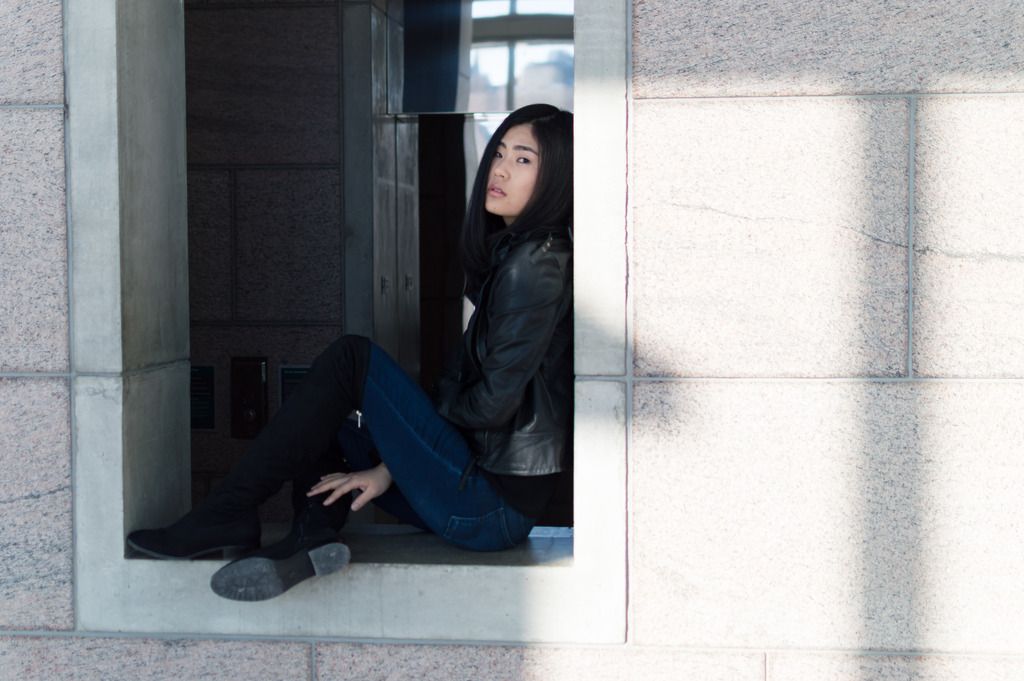 I like to think that my style balances and compliments my personality. In person, I'm silly and I love climbing into places I probably shouldn't be (and then subsequently falling over). There're these nooks in the NGA and I'm pretty sure they're there as part of the architectural design to allow more light into the corridors. If you ask me though, they look like perfect thinking nooks.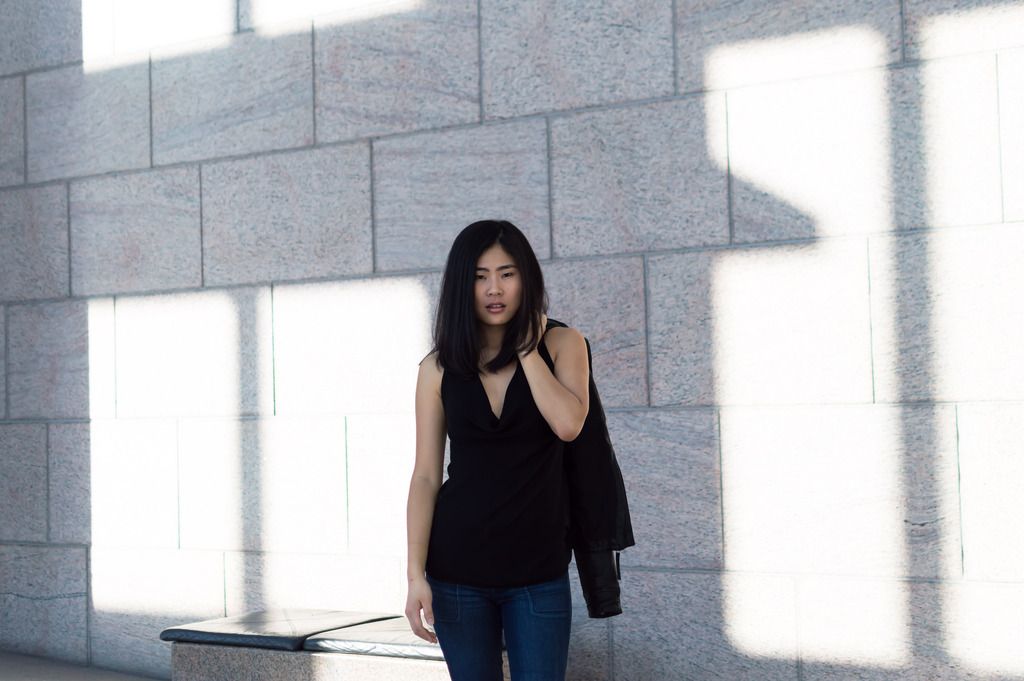 I love my new thigh high boots. If you've been reading Whimsical Soles for a while, then you'd know that I've been searching for these for a good portion of my adult life. I am a little miffed that every fashionista now has a pair but on the bright side, at least affordable brands are now carrying them. Granted, they don't stay on my thighs very well but that is literally every boot I've ever meet. My chicken legs will just have to deal with it.
Leather Jacket: All Saints
Sweater Tank: Club Monaco
Denim: Hollister
Boots: Ivanka Trump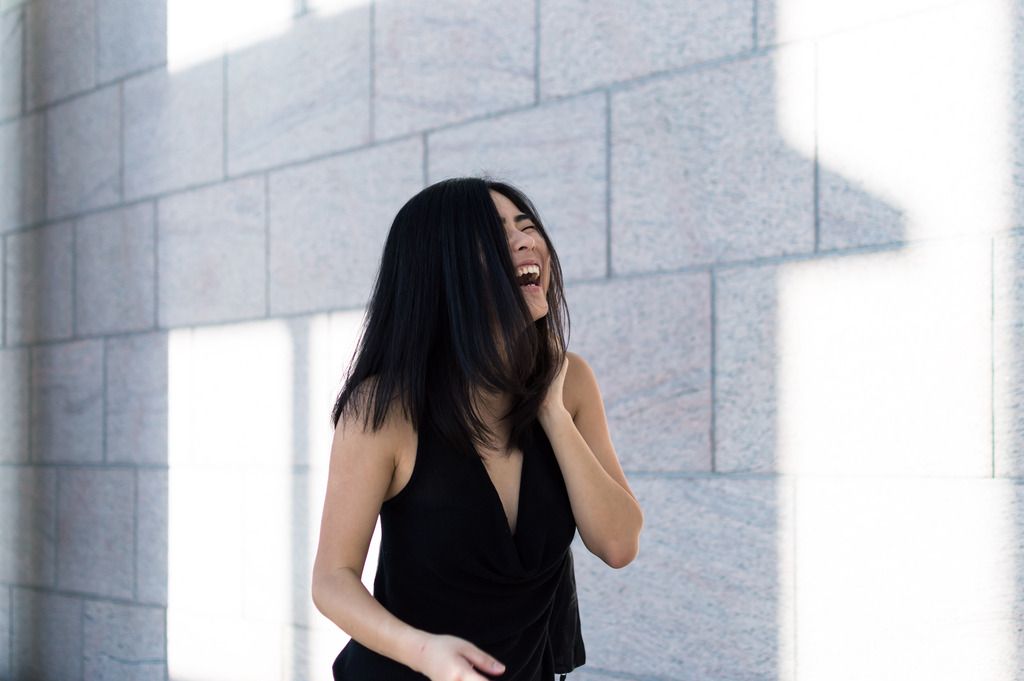 An older gentleman was walking past us while I was trying to fix my shirt. I laughed and waved, and he commented that he liked this picture best.
I totally agree.
Till next time,
~Nancy