NEW IN: Zac Posen 'Eartha'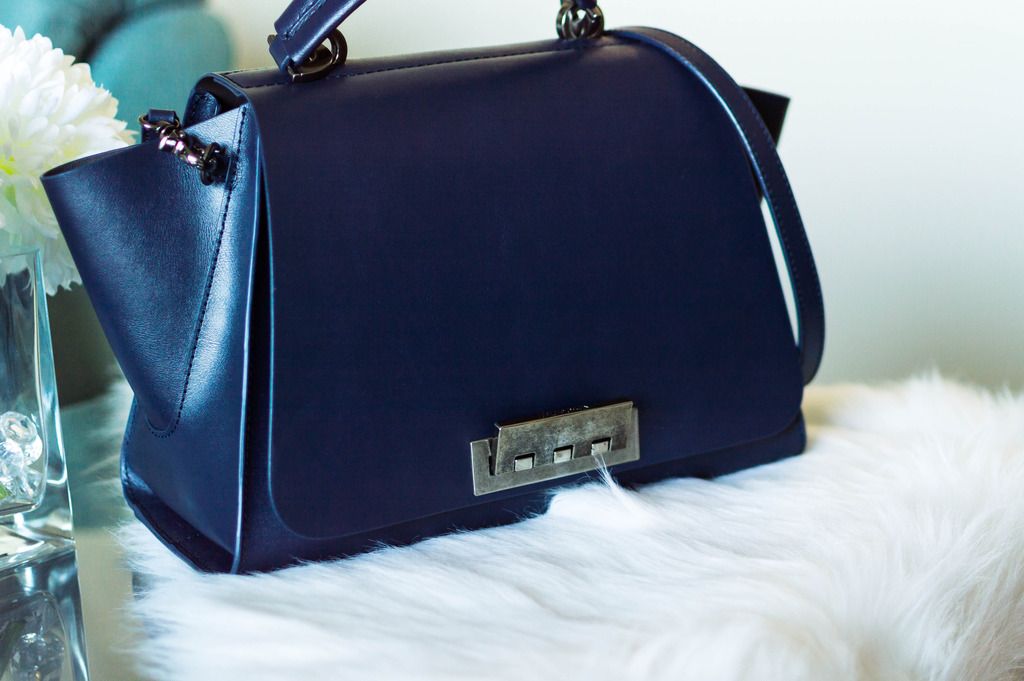 Bolu: New in is this Zac Posen "Eartha" Soft Top Handle Satchel.
I was browsing Nordstrom trying to find a birthday gift for my sister when I spotted the larger version of this bag in a slate grey. Although it was on clearance I decided to pass... I'm not one to impulse buy an investment piece plus I wasn't there to shop for myself!
Several days later I was still thinking about this bag. I basically showed all my friends a picture of it online, long story short I was obsessed!
So I decided to head back to Nordstrom a week later to buy it and of course it wasn't there. Lucky for me the smaller version in navy blue was available so I picked it up and never let it go.
I love this bag, I think it's the perfect size and minimal enough to work with every outfit. I also have on good authority that Navy blue, is the new black.
Till next time,
~ Bolu