Feeling Grey
For my outfit a few weeks ago, I decided to go for a clean palette. When in doubt, it's nearly impossible to go wrong with greys and navy blues. As simple as a sweater, jeans, and bomber jacket is, small details such as colour and accessories make all the difference when trying to look put together.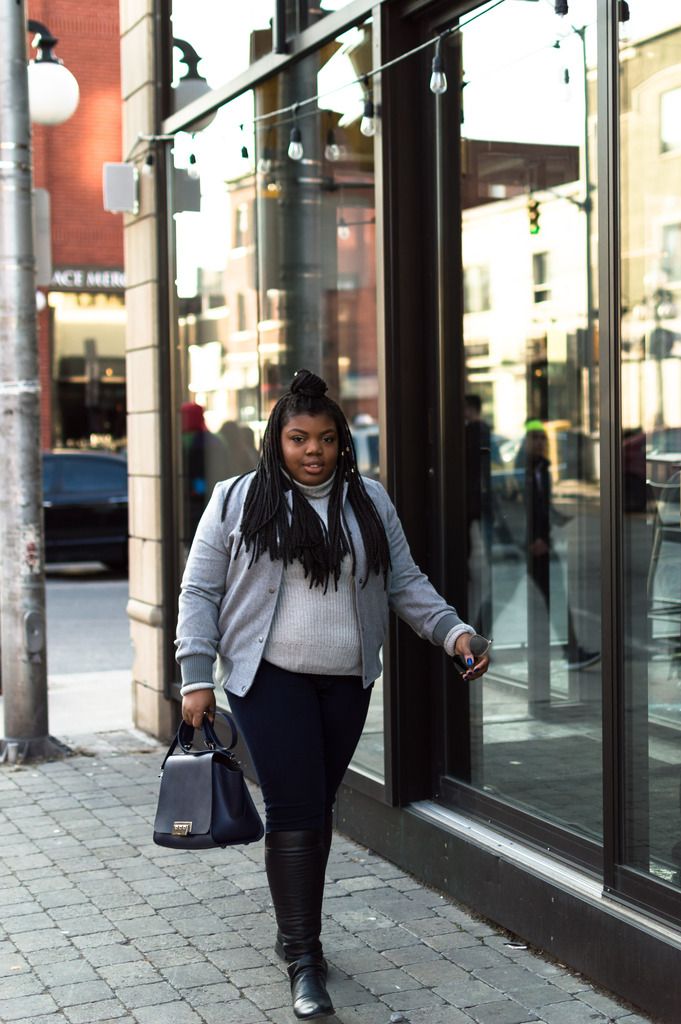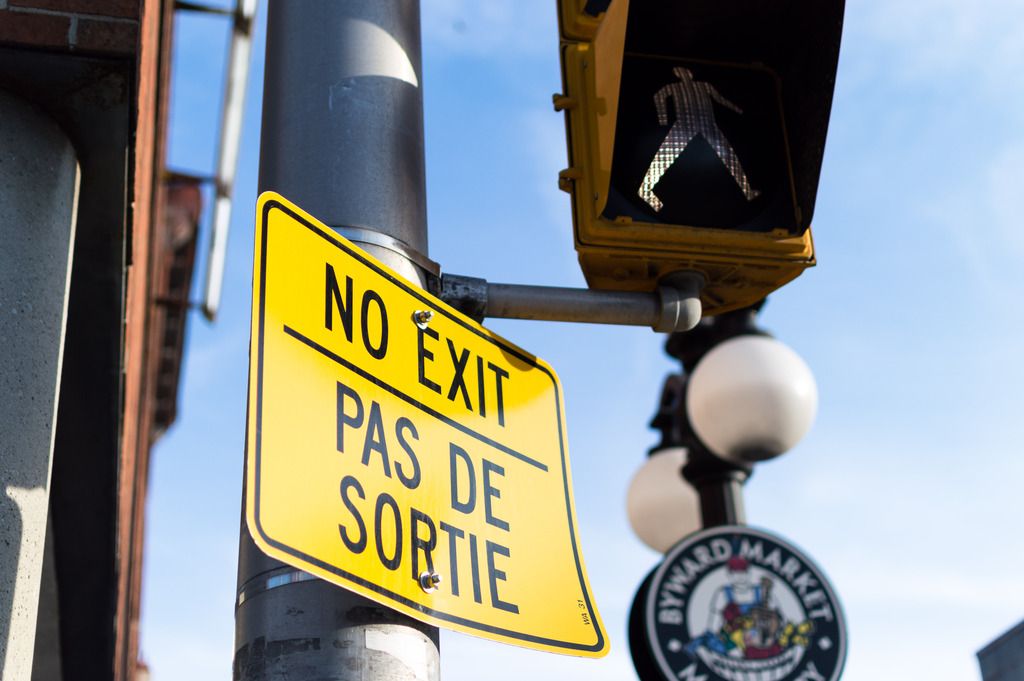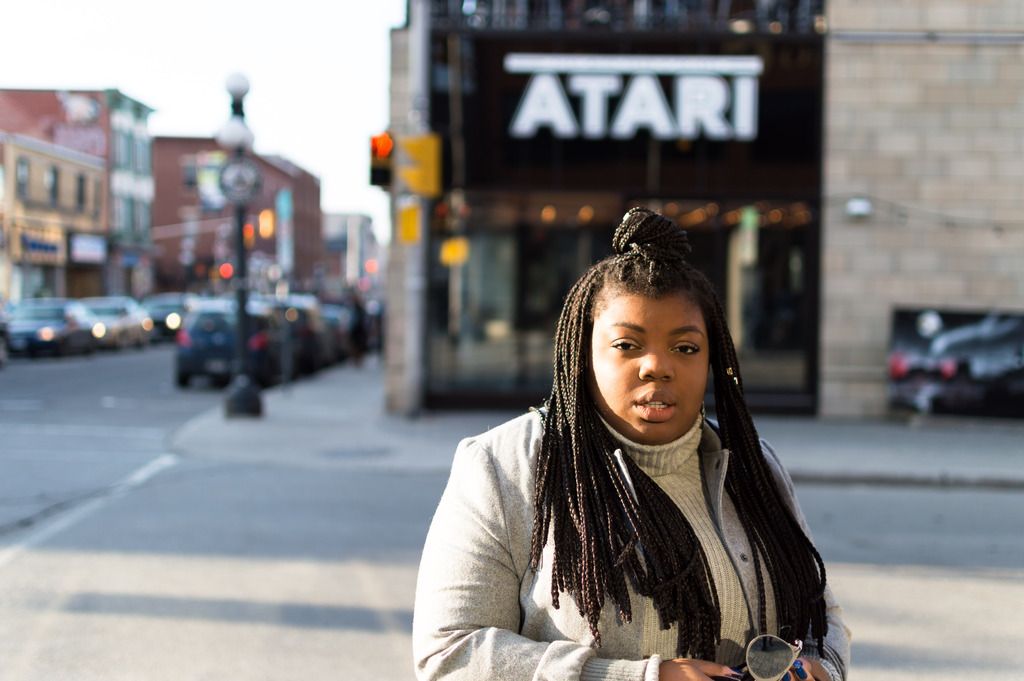 I usually stay far away from turtle necks (I don't need to cover up a small barely there neck with unnecessary fabric) and to be honest, I'm still not quite sold on them for myself. However, I loved this sweater from RW&CO too much not to buy it.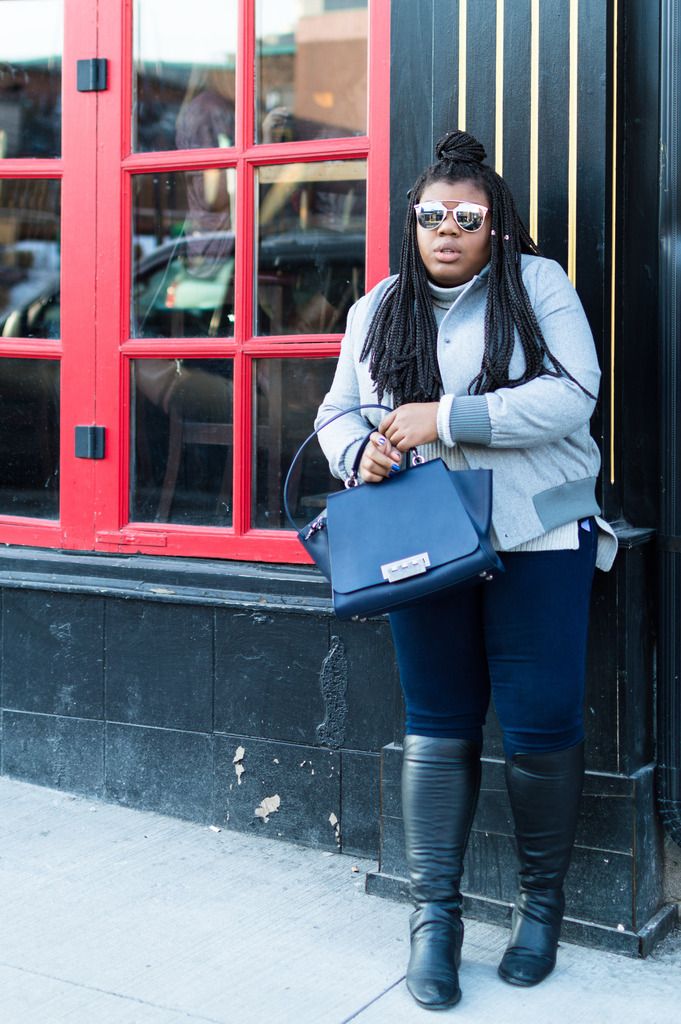 Fashion is all about taking risks and sometimes stepping out of your comfort zone. In this case, I feel pretty certain that it paid off :)
I'm still in honeymoon stages with my new bag-- I feel like it really ties the whole outfit together perfectly.
Jacket: Old Navy
Sweater: RW&Co
Jeans: Lucky Brand Jeans
Purse: Zac Posen
Till next time ,
~Bolu