Ottawa Bloggers x Bad Axe Throwing VIDEO
What's a million times more badass and fun than throwing darts? We tried axe throwing with some Ottawa blogger babes such as YOWCityStyle, Strictly Nadine, and Love a Good Stripe, at Bad Axe Throwing, and we can attest -- Axe throwing is a billion times more badass (especially when you land that bullseye!).
The lovely folks with scarily accurate aim at Bad Axe Throwing hosted our Ottawa blogger meet-up and taught us the finer techniques to flinging a sharp object over our heads. The venue is BYOB, so it's drink at your own caution. Frankly, after two general beer samples by Bicycle Craft Brewery, my axe throwing abilities improved by leaps and bounds.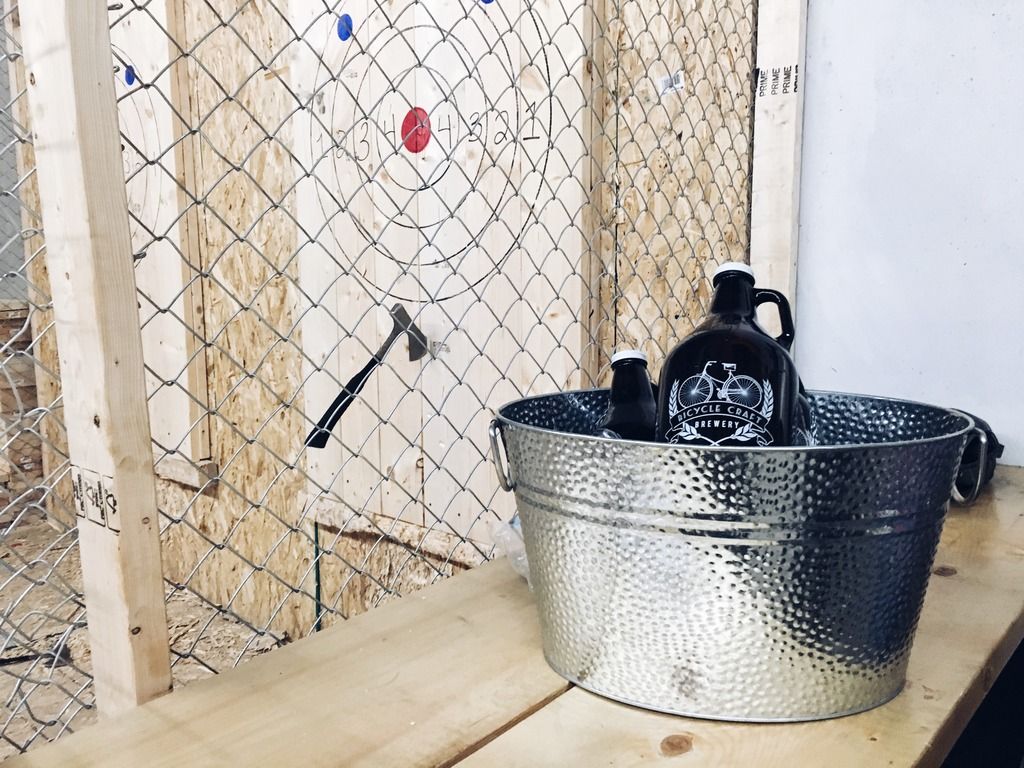 Bolu: Unfortunately I was unable to hit the bullseye or in fact anywhere near the target but I still had a blast. There's nothing better than good company mixed with some friendly competition. Despite our collective love of fashion (#PlaidSquad), some of these ladies were very impressive axe throwers and I admit, I was super envious. Check out the video below to see some of the best (and worst) throws of the evening.
https://youtu.be/YBzgsWXxj2o If you're interested in being a badaxe (get it?), check out their deets below:
1580 Liverpool Court, #8, Ottawa, Ont. Phone: 613-745-2637 minimum booking: 8 people https://badaxethrowing.com/axe-throwing-ottawa/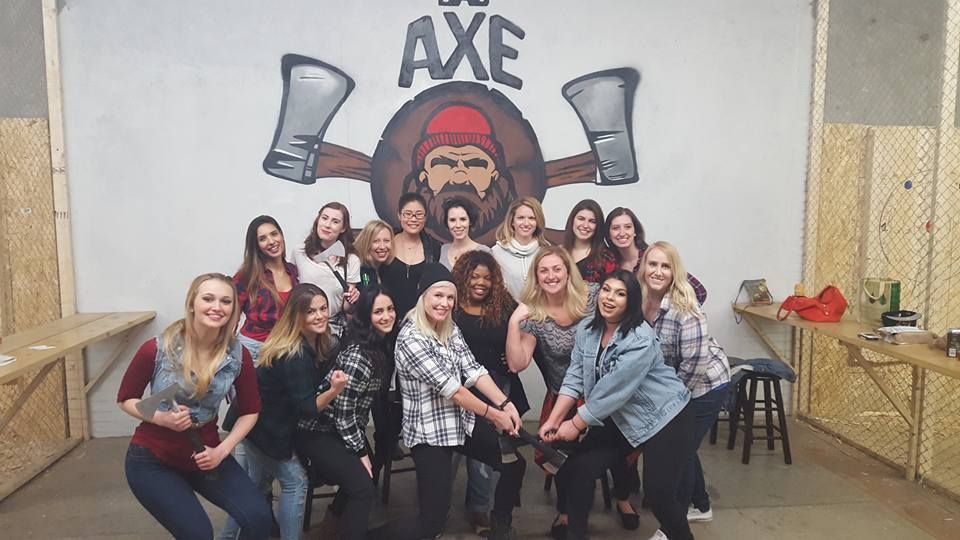 Till next time!
~Nancy & Bolu