Blogger SoleMates
Nancy: You know when you've sat on pictures for so long, you actually imagined that you blogged them? Bolu reminded me today that my imagination is a hell lot more productive than my actual self, when she asked: Hey Nancy, what happened to those photos that Kaysey took of us back in April? ...Oops.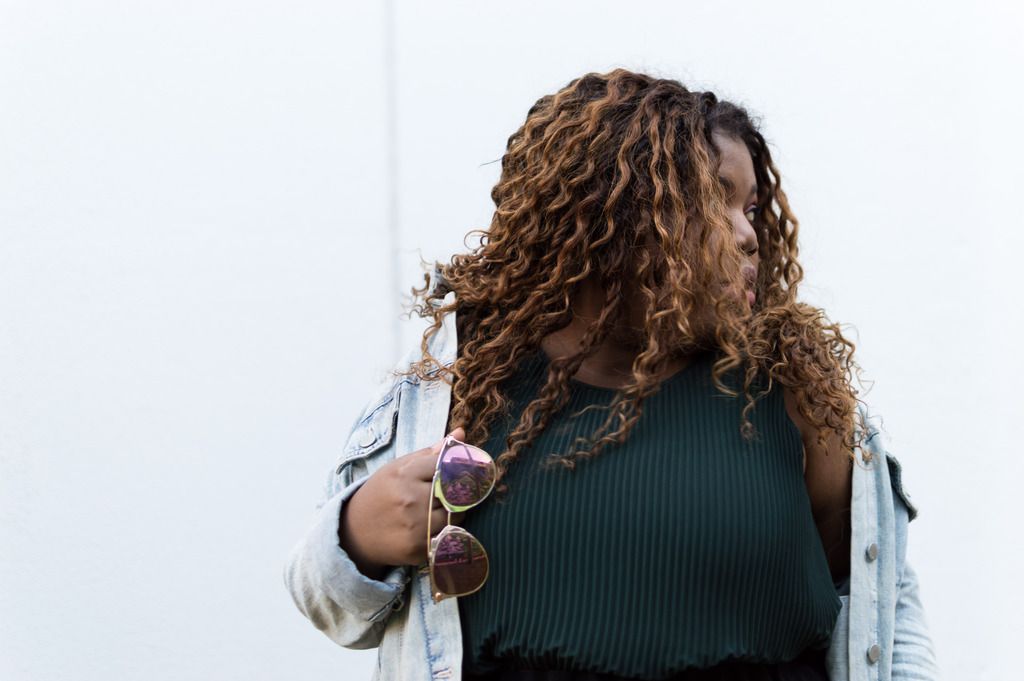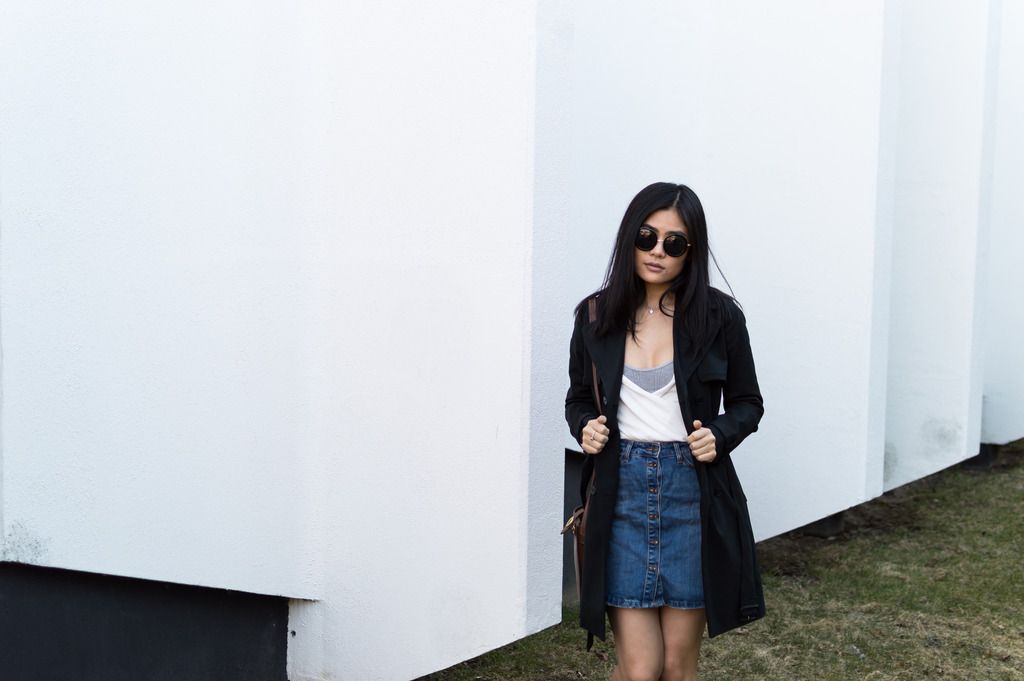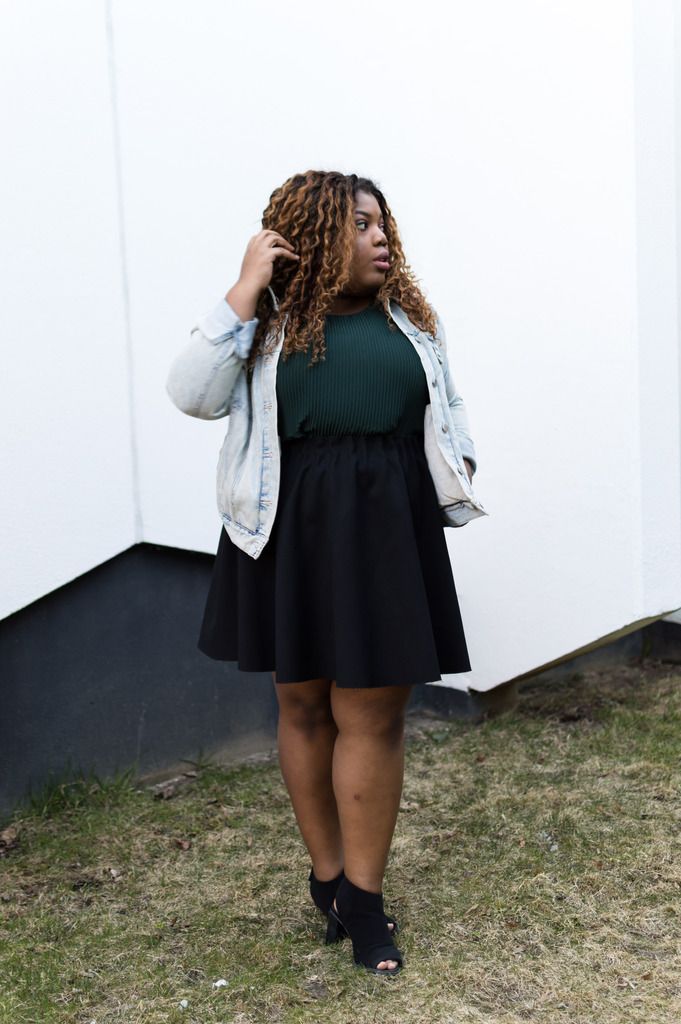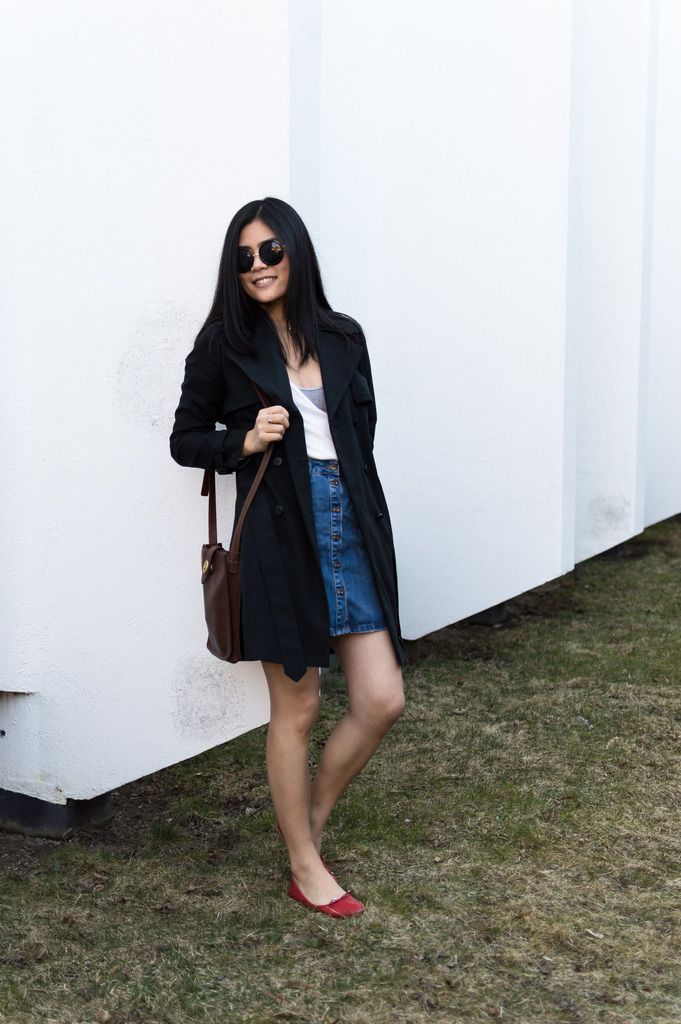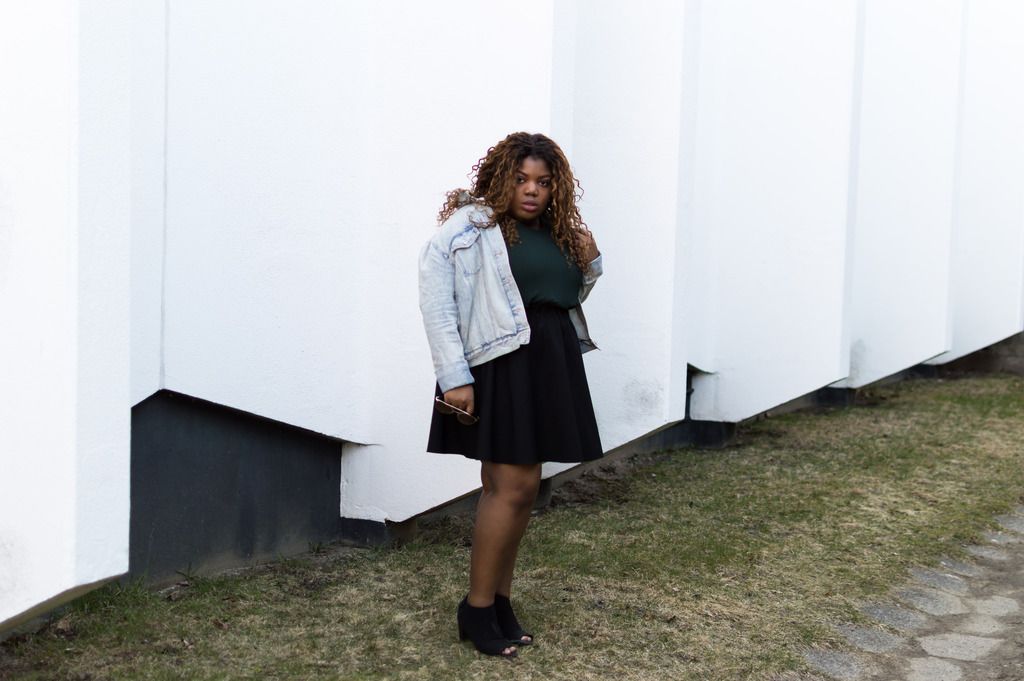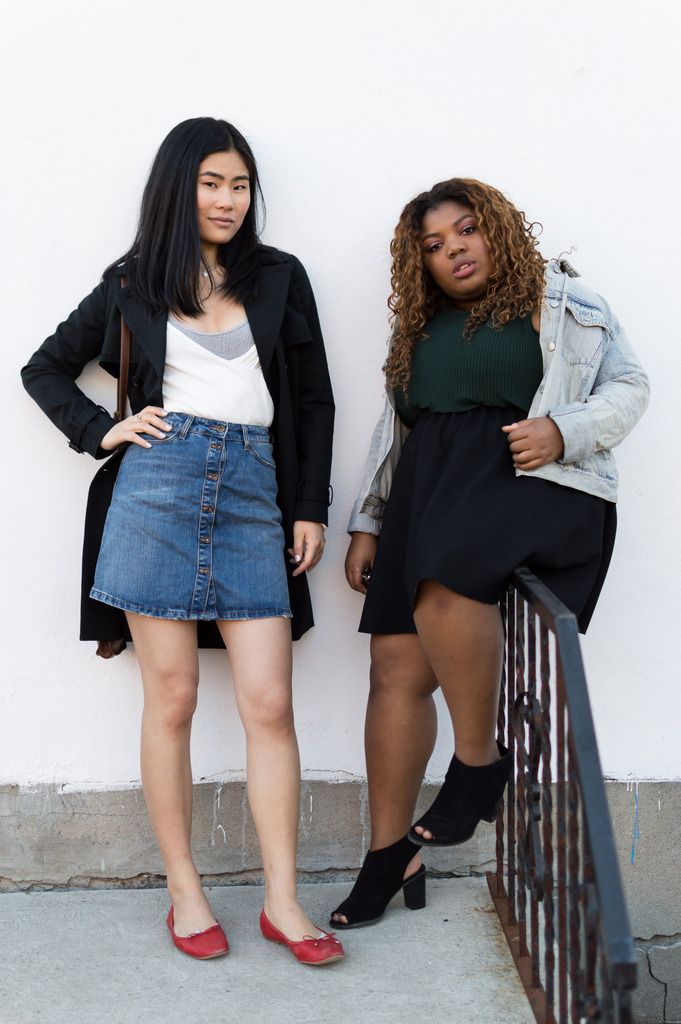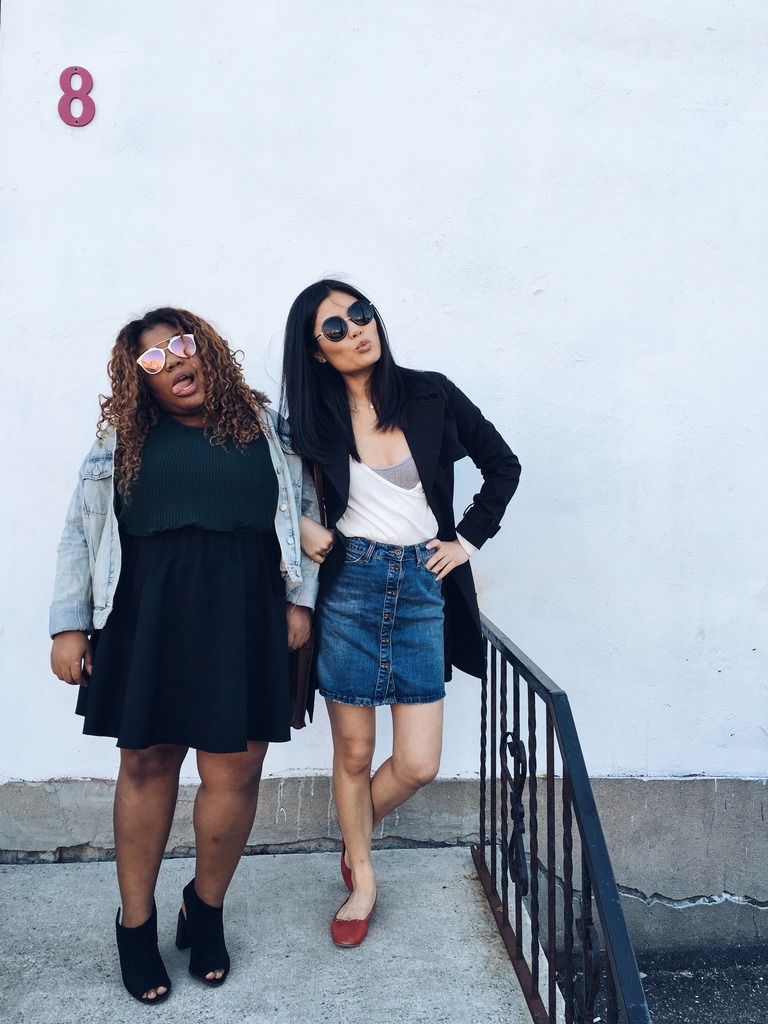 It's rare that Bolu and I are in the same photo, because we're always taking each other's photo. Really though, it was about time that the whimsical duo actually shows up in the same frame.
Right before exams finished, we teamed up with our friend Kaysey, from Portrait of a Fashionista, and finally got down to being in the same photo together.
My outfit for this shoot screamed Nancy, in that it's oh so classic. From the trench coat (shout out to Club Monaco!), to the basic white black and blue colour palette, to the oversized circle sunnies... It's an outfit to look and feel good in.
As for Bolu, she's got her Beyoncé hair back. Bae's looking fine. From the casual denim jacket to the A-line skirt, to the open-toe booties that totally elevated this outfit, we look good together. It's funny and a definite testament to our blogger friend tingly instincts, as even though we did not plan our outfits together, we stuck to the same colours and fabrics.
Ahem.
#BloggingSoleMates
Till next time!
~Nancy (&Bolu who's sitting right next to me drafting the other post we forgot about)