Deux Amigos
Bolu: Previously, when Nancy pointed out we had sat on photos since April in Bloggers Solemates, I kept wondering if there was something else we had forgotten. Nancy assured me that we had finally caught up and although it kept nagging at me, I gave us a pat on the back and moved on. Then, a few days later, it hit me. We had forgotten to post the pictures my sister took of us all the way back in January... Face, meet palm.
As the saying goes, better late than never? Although winter started out mild, I clearly remember it was freezing this day. Poor Nancy was only wearing a sleeveless dress and although I was wearing a knit dress and leather jacket, I also had to dash into my winter coat in the small breaks between taking photos. The sacrifices we make.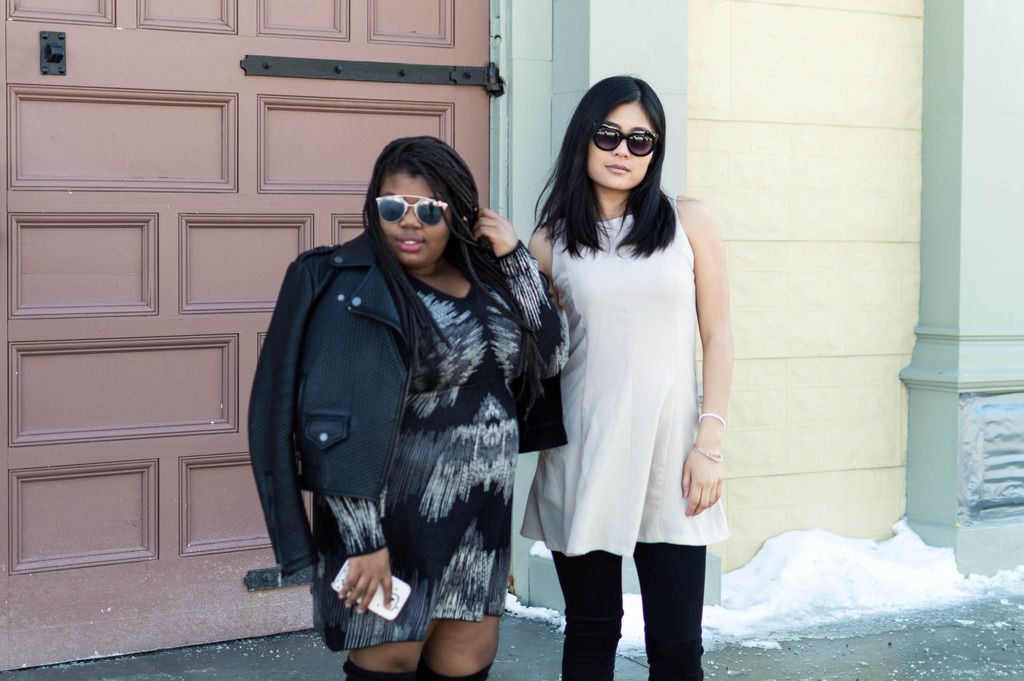 Since this was our first combined shoot, we were clueless as to how two people pose together, especially, two people so different in height. Thankfully, we were able to make it work. Practice makes perfect and we were much better in Kaysey's shoot.
We managed to unintentionally coordinate outfits yet again. Here I'm wearing a BCBG dress my awesome sister bought me and Nancy is wearing a dress from Tea & Cup. We are both wearing Ivanka Trump OTK suede boots.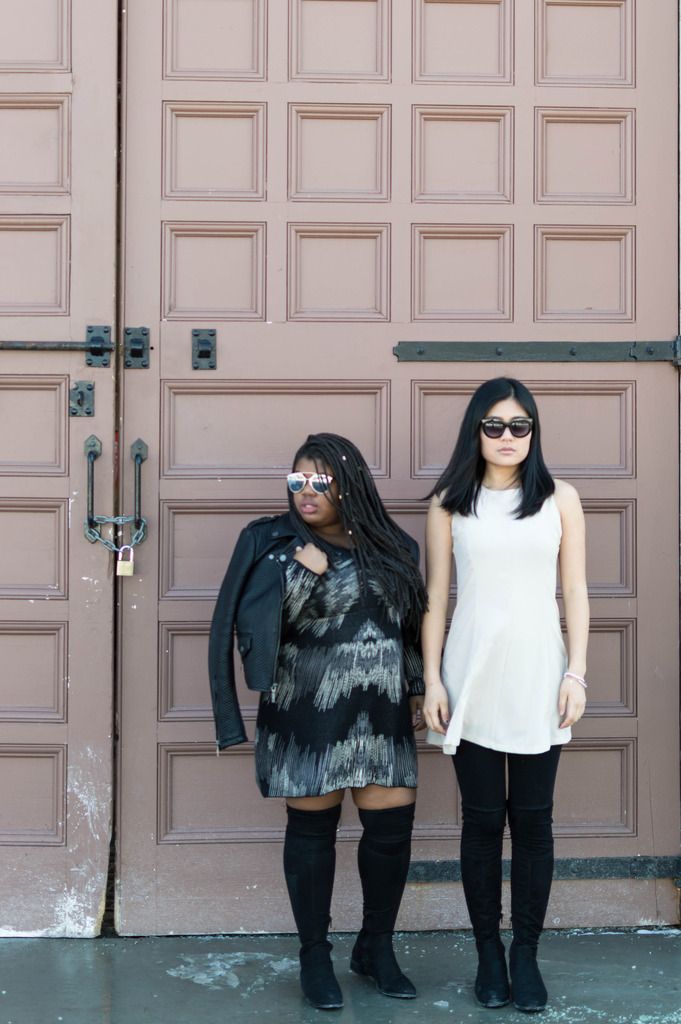 And that's us finally catching up!
Till next time,
~ Bolu