Safari Dreaming
Nancy: Since I purchased this Fossil tote, I've been enamoured with earthy colour palettes. Call it safari dreaming-- this outfit came from this idea I had of romping around the safari in a crisp white shirt and a flowy skirt. Definitely, this safari look errs on the impractical and romantic side.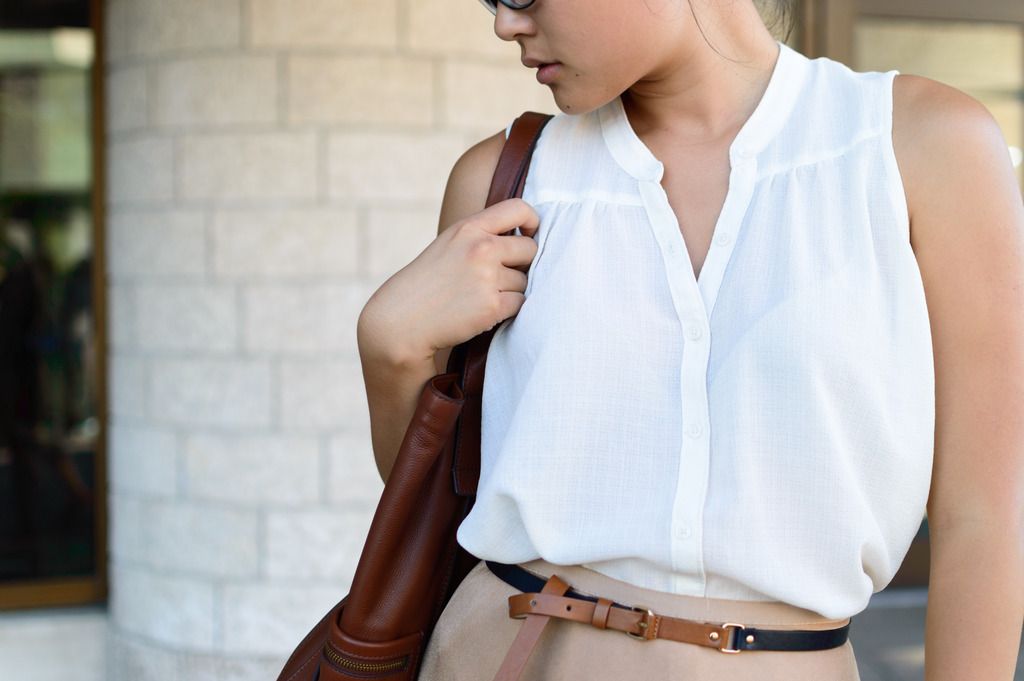 I love the subtle details of this outfit. The light checked pattern of this flowy white blouse, the shimmer of my asymmetrical nude-bronze skirt, and the rich pebbled brown leather brings a real sigh of satisfaction. This outfit speaks to the me that wants to ride off into the sunset in search of adventure and a cliché romantic happy ending.
On the topic of this amazing Fossil Emerson tote (which is currently on sale online and in stores by the way), I've finally found my perfect work purse to replace my well-loved satchel, from the now defunct, Mexx. I love the boho yet luxurious feel, and the perfect number of pockets and dividers. It fits everything my monster satchel used to hold, including my 13 inch Macbook Pro. I cannot gush enough about how much I adore my Emerson tote.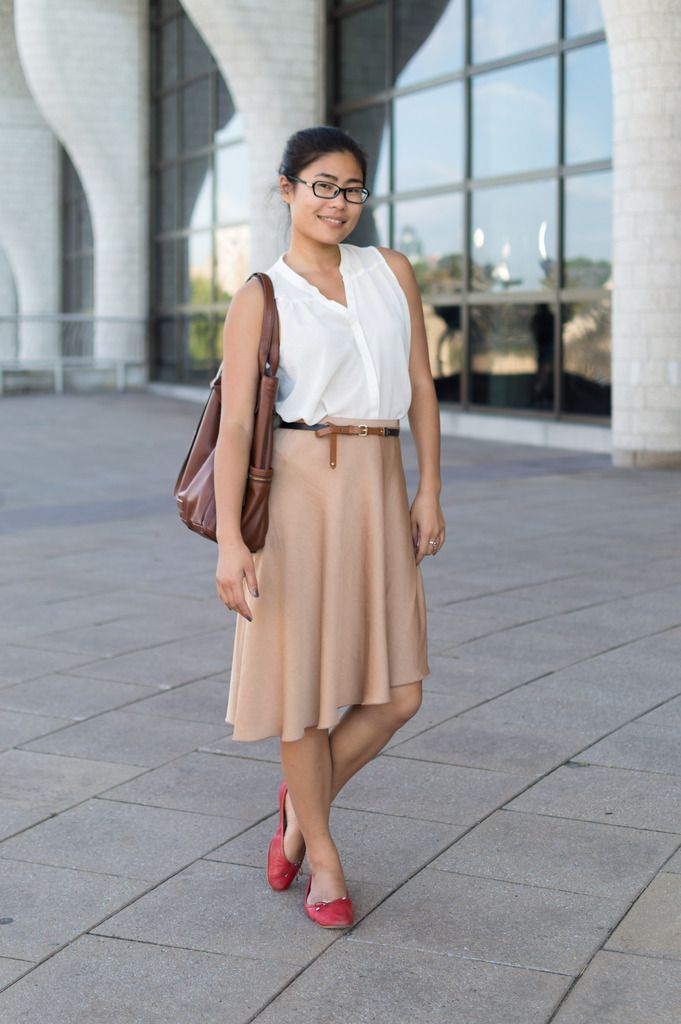 Now that I've completed my mission to replace my Mexx satchel, I can move onto the next challenge: finding the perfect replacement for my Sam Edelman flats, which are honestly looking rather sad.
Till next time,
~Nancy & Bolu