The Dailey Method Blogger Challenge
"Dailey is for EveryBODY" 
Bolu: The lovely people at The Dailey Method Ottawa offered Nancy and I the chance to take part in the 30 day blogger challenge where we had unlimited access to barre classes at the studio. Initially I was hesitant to say yes, but after being inspired by Shonda Rhimes's Ted Talk "My year of saying yes to everything", I decided to say yes and try something new.
The Dailey Method is a practice that involves ballet barre combining pilates, yoga, and core muscle exercises. According to the website, "the result is better posture, better movement, and a more complete workout...Proper alignment radiates outward from the spine, bringing balance. When we start with alignment the muscles engage in their correct positions, elongating, contracting, strengthening".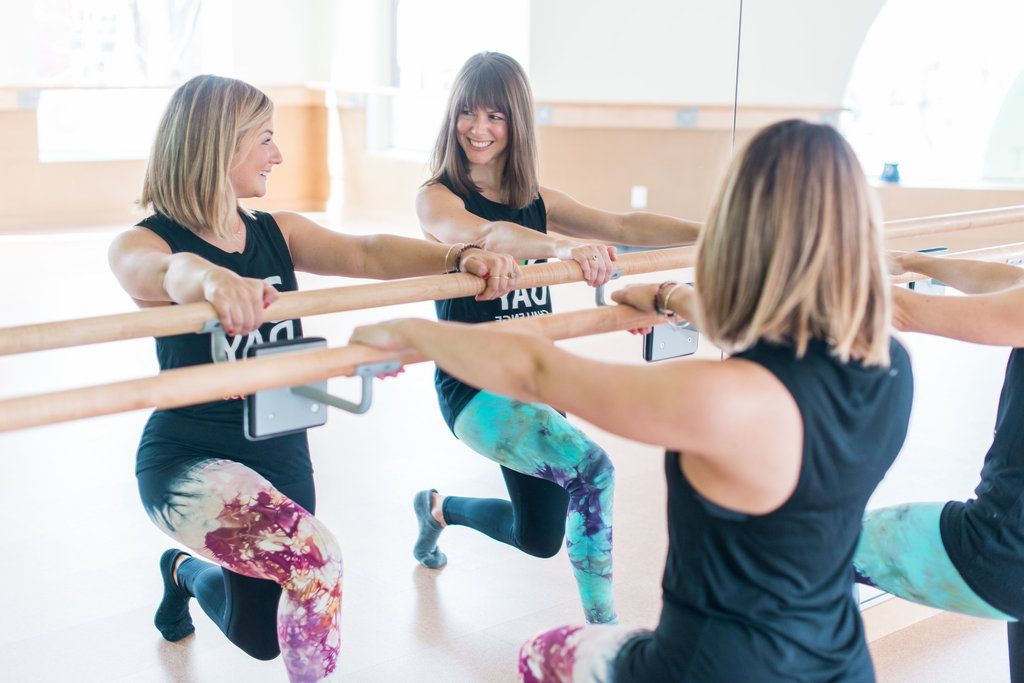 My history with group workout classes and exercise in general is very off and on -- I go through phases. Previously, I joined Zumba classes which I love! Something about the upbeat music and constant movement really gets me going. Nancy recently persuaded me to join yoga classes. Despite not being a huge yoga fan for several reasons, I decided to try it anyway. I think I stopped going after the second week, as I genuinely didn't enjoy it and it didn't make me feel great. This is probably the biggest reason I was hesitant to try out barre.
However, I was pleasantly surprised. The workouts were a challenge I relished, and the supportive atmosphere had me returning week after week. The Dailey Method studio is the first fitness class I've felt supported and encouraged on a personal level. Dailey truly is for every body and I encourage anyone who might be hesitant to try working out in a group out of fear of judgement or being unable to keep up to try it out. Another bonus? They have an amazing playlist. Who doesn't want to listen to Drake and Rihanna while working out! The Dailey Method has a running offer for new clients: a full month of unlimited classes for $79! Say yes, you won't be disappointed.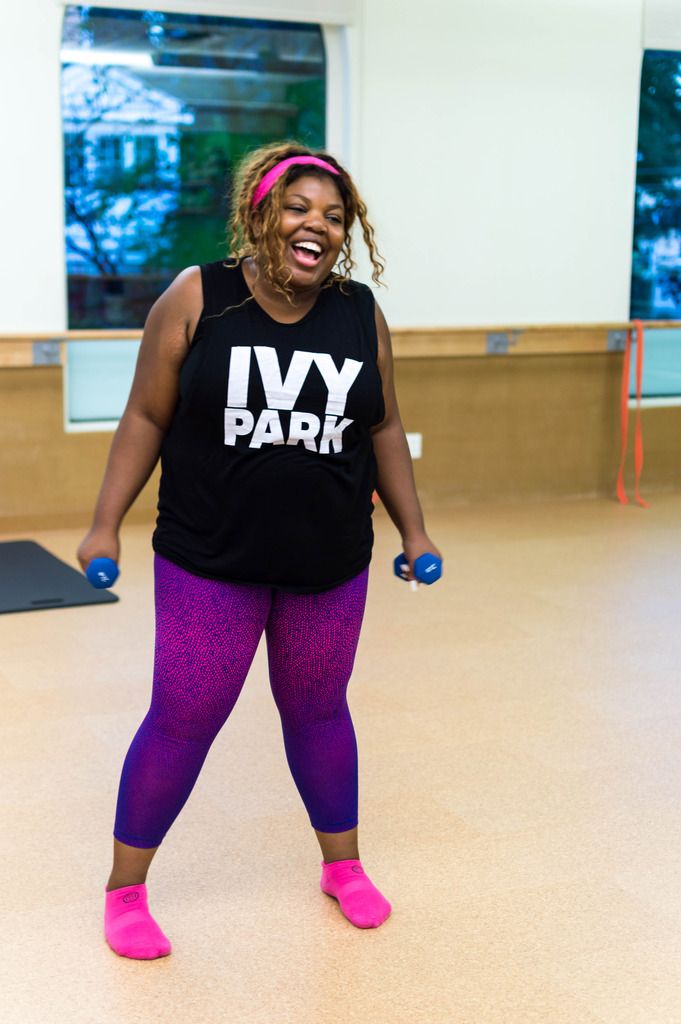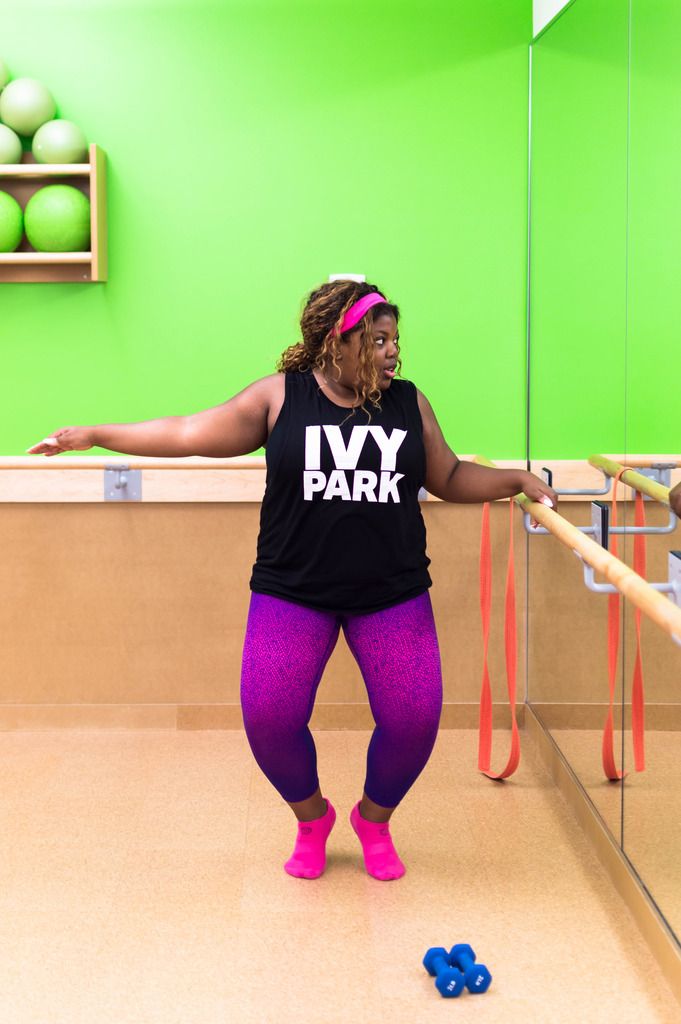 Nancy: When I got the email from The Dailey Method that they would like us to join their blogger challenge, I was over the moon! Although I mostly enjoy working out, I get bored easily and have difficulty sticking to a regular workout schedule. I'm that girl who signs up for everything. Kickboxing? Pole dancing? Zumba? Hula hooping? I'm there, but don't expect to find me in the same class in two weeks if I'm by myself. I've learned over the years that I'm someone who requires a workout buddy to keep me accountable, because Netflix surely doesn't. Convincing Bolu that barre will be better than yoga was paramount, since she really didn't embrace the 'om'.
One of the main reasons I was interested in barre (and yoga), was that I have chronic backpain due to the way I stand. That Beyoncé booty posture that I've slouched into in my teens is hurting me big time. Yoga over the winter months helped me understand proper alignment and become more aware of my posture, but I'm just not hardcore enough to do yoga in a hot room when it's 40 degrees outside with humidity. Barre seemed like it could be my perfect alternative to working on my posture and strengthening my core.
Below are some of the various thoughts we had throughout the weeks as we took part in the 30 day challenge.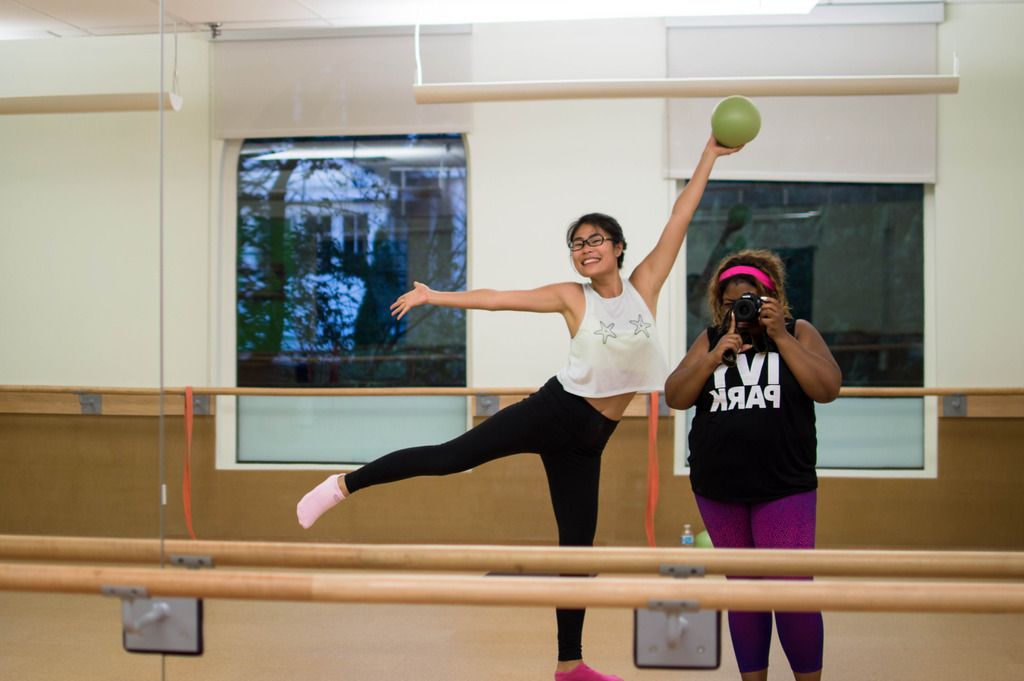 Week 1:
Bolu: Oh boy what have I signed up for? My body hurts in places I didn't even know existed. Apart from that I feel great! I was hooked from the first class. During the cool-down, the lights turn off the music slows down and we lay on our mats in shavasana, I usually clear my head and breathe in the moment. On my very first day, it was especially great because after a tough week that ran my emotions through the ground, this moment really calmed me and brought me to a place of peace. I thought to myself, I could get used to this.
Nancy: My personal goal was to do barre class three times a week, and since I couldn't make it for the weekend class this week, I willfully ignored co-owner Sarah's advice to start with the regular barre classes, and signed myself up for Barre Interval. After all, I was enjoying the regular barre classes, how much harder can interval be? Aha...ha... Barre interval was, for a lack of a better word, intense. There were 5 of us students that class, and six minutes into the warm up, I considered cutting my losses and make a run for the door. A million lunges and squats later, I finished the class and limped down the stairs, feeling So. Damn. Proud. Sure, I walked like a grandma for the next two days, but I'm proud of myself for pushing my limits and discovering that I CAN do that extra squat.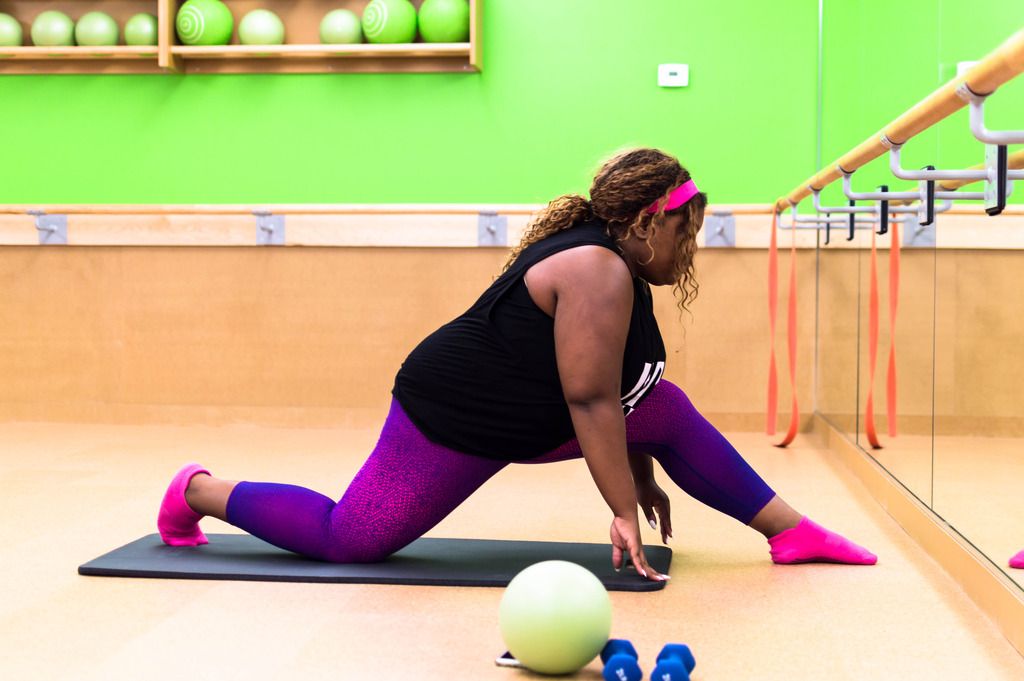 Week 2:
Bolu: Wow my core is super weak, but I'm really aware of it in a way I haven't been previously. I can feel my muscles being worked, and I think I'm starting to understand what I've signed up for. The warm up continues to kick my butt-- it's more intense than most full workouts that I've previously participated in. They weren't lying when they said "we do in a single class what takes others a week", but I love that the instructors encourage you to take things at your own pace. The most important thing is to keep the correct form and go at your own pace. Drop the weights if you need to, take a break if you need to, just get back into it when you're able.
Nancy: Having Bolu there is fantastic motivator, and I'm loving my classes. Abs and core are my weakness, and since ab work in most other fitness classes is done on your back (which hurts my back), this is where I usually sneakily lie down and count sheep. At the Dailey however, while there is an ab work segment, the core is engaged throughout the entire workout. The best part however, is that much of the ab work segment isn't done on your back. Take the high C-Curve for example (and other moves along the wall), the lower back is absolutely protected. I have zero excuse not to participate and I love it.
Week 3:
Bolu: I think I'm getting the hang of this! I'm feeling more confident than I did during the first class, holding my planks longer, getting through an extra push-up, and I've figured out how to get my leg up high during certain moves; with the help of my trusty band I'm feeling pretty good. Due to holidays I miss a few classes and I'm super disappointed. I find myself practicing plank push ups and high C-Curves at home in Cambridge. I've gotten very fond of these moves and the muscle quiver.
Nancy: I missed one class this week as I went to Toronto for the long weekend. Since our schedules don't always sync up, Bolu and I went to different class times. To my surprise, I found an intrinsic motivation to go, because class was challenging and fun. My boss even noticed, commenting that it's great that I'm so committed to my barre classes (unlike French class, kickboxing...). I live downtown so I walk to and from class, and its are doing wonders for my ever-present sleepiness. My posture's getting noticeably better too!
Week 4:
Bolu: No how did we reach the last week so quickly!? I go to my last barre class pumped and ready to make the most of it. I try to keep my holds going longer, I push myself to squat lower, and raise my legs during abs work. It's killer and amazing, everything I've come to associate with barre class. Not only will I miss the workouts but also the people. The Dailey Method has created such a great atmosphere for everyone. The instructors are nice and welcoming as are my fellow participants. I feel a real sense of community that I'm sad to leave.
Nancy: I was dreading the last week, as the weeks after, I'll be missing class to go on my family vacation in the UK (feel real sorry for me, will you?). Like Bolu, I pushed myself harder this last week, knowing that I am capable of it. As the instructors say during class, I came to class for a reason. I love that in the short 30 days, I've had a change of mind when it comes to working out and actually sticking to a schedule. The go-at-your-own-pace vibe has me working deeper and harder each class, so it never gets boring. The feeling after a class is done? Pure endorphin galore.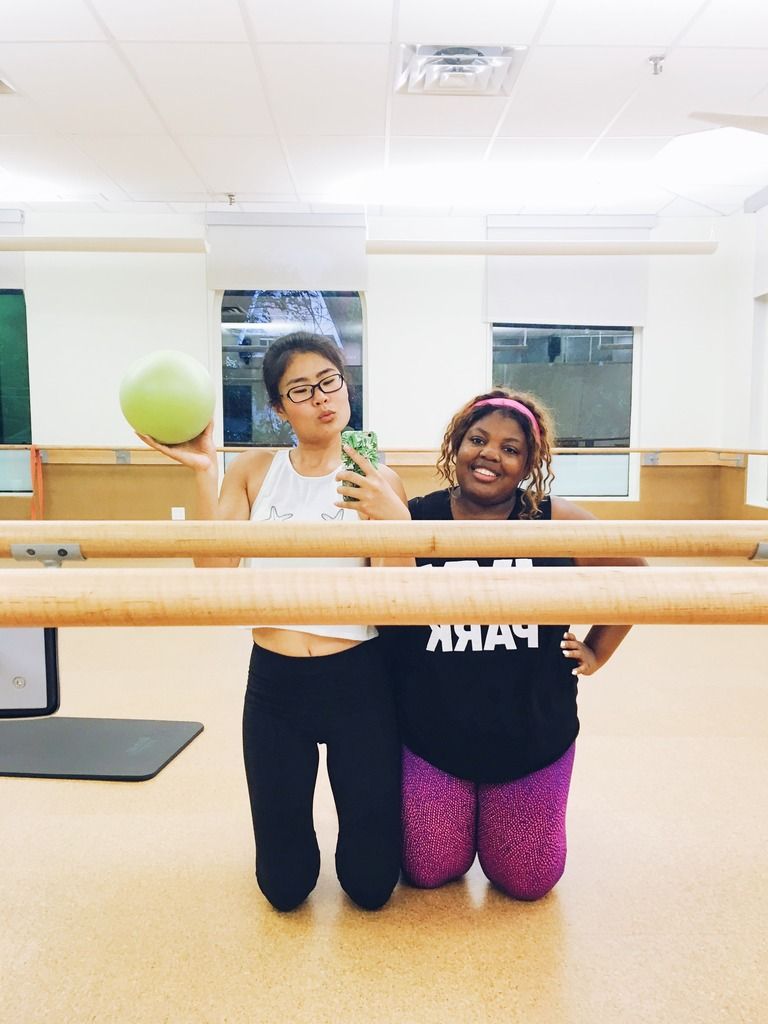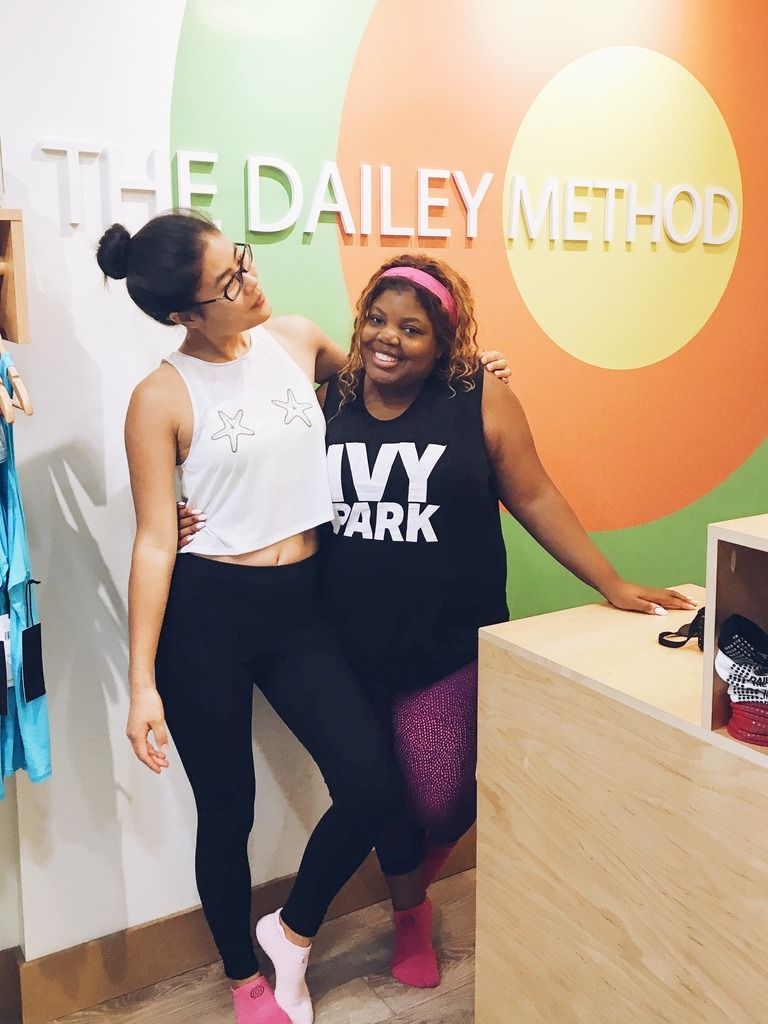 Nancy and Bolu: We really enjoyed our time at The Dailey Method, and if you enjoy a good playlist, fun workout, and a supportive community, we think you'll love it too!
The Dailey Method has two fantastic deals we'd like to share. We're listing the cost per class breakdown below too as it's recommended to aim for 3 classes per week to see results:
$79  – New Client Unlimited Month
(3 classes/week = $6 per class!)
Student Core Membership
( 3 classes/ week = $9 per class!)
* a valid student ID and proof of class registration is required
A core membership gets you some awesome perks too!
free attendance at The Dailey Method – Ottawa workshops and seminars

One free Guest Class Pass per month (new clients)

20% discount on retail (exclusions apply to sale items, TDM socks and Free Soul Malas)
For more details on their other offers, click here!
We love the bright studio, with its big windows, lovely facilities, and a child-caring room! The Dailey Method is located in the Glebe-- the perfect location to grab a bite at the Wild Oat or a post-workout latte.
99 Fifth Ave #10
Ottawa, ON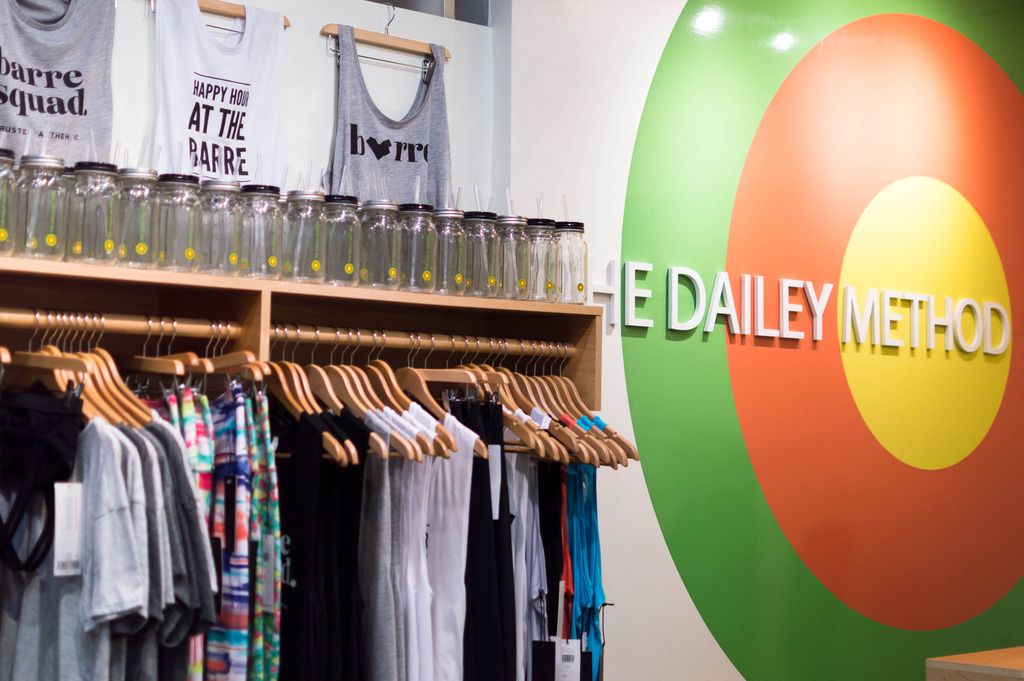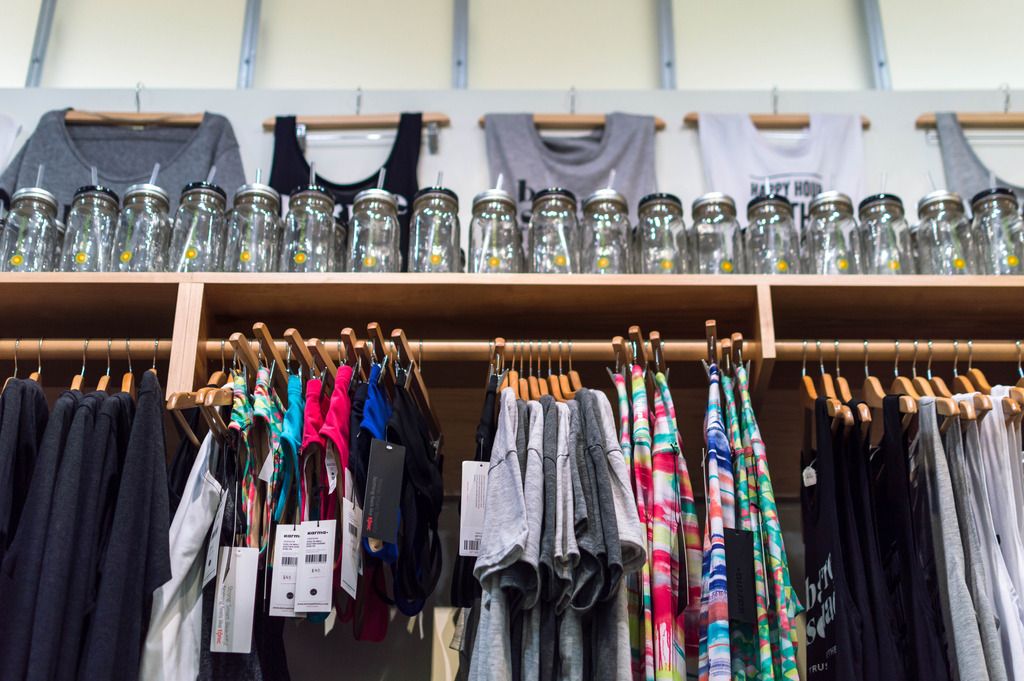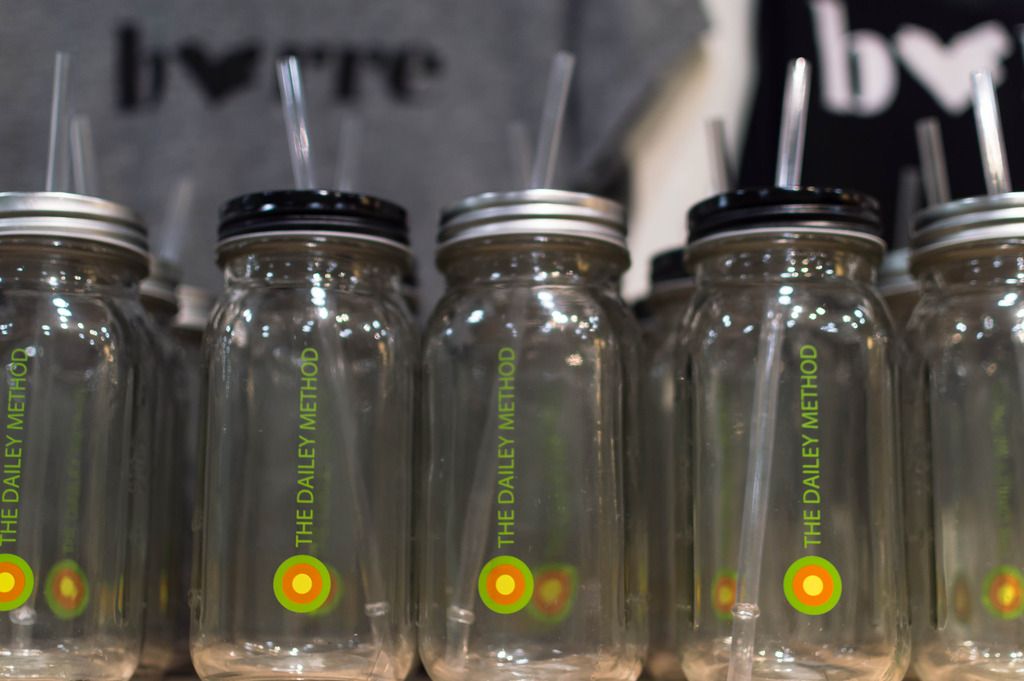 Have you been to The Dailey Method? Drop us a comment below or tweet us your experience!
Till next time,
~Bolu & Nancy