Red Dress at Barnett's
Nancy: I flew back home to Vancouver last week  and met up with my old friend Kyle Chan of Kyle Chan Photography for a little photo shoot by Barnett Beach. We spent the morning walking around the beach and being silly with him ordering me to look this way, that way, do this, do that. In between shots, we bantered back and forth with such ease you wouldn't have believed that we haven't met up in over two years.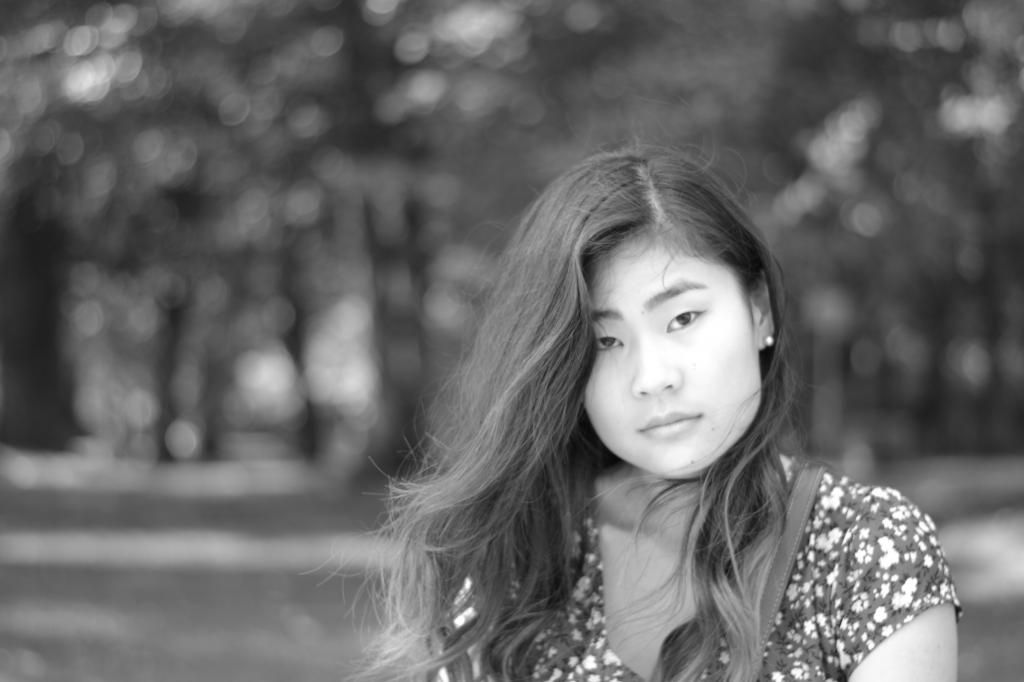 Most of these photos were super silly but I love how this portrait turned out. Kyle kept telling me that I now have pictures for online dating. I may or may not have kicked him.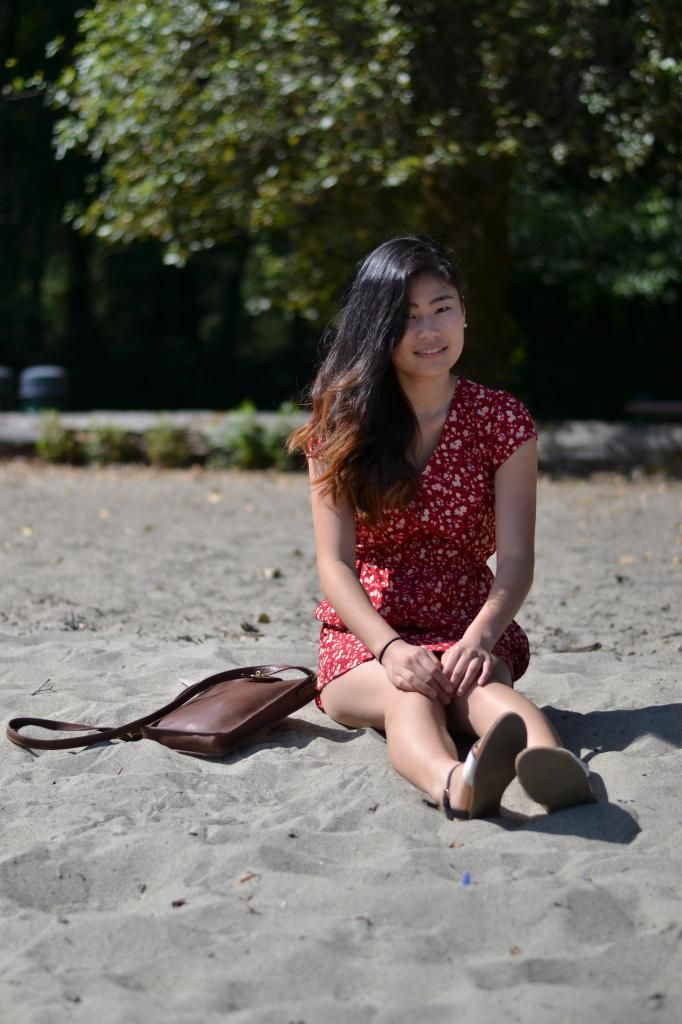 Since I arrived, the weather has been absolutely beautiful. I decided to wear this Kimchi floral button up dress that I got from my roommate Nat to keep things easy. Boy was I wrong. Buttons kept popping open everywhere.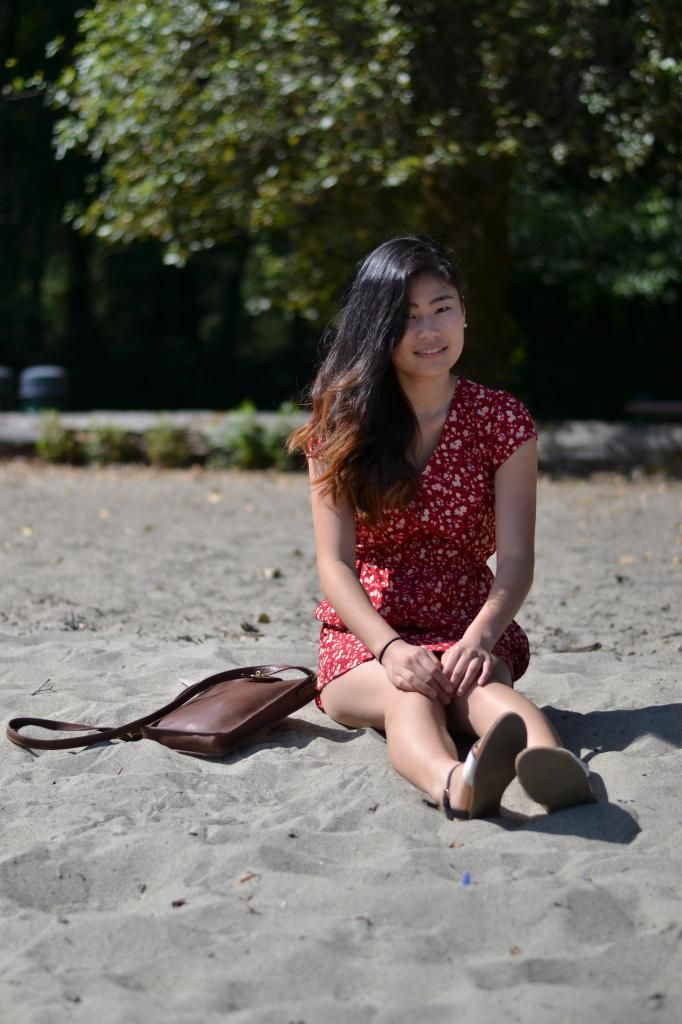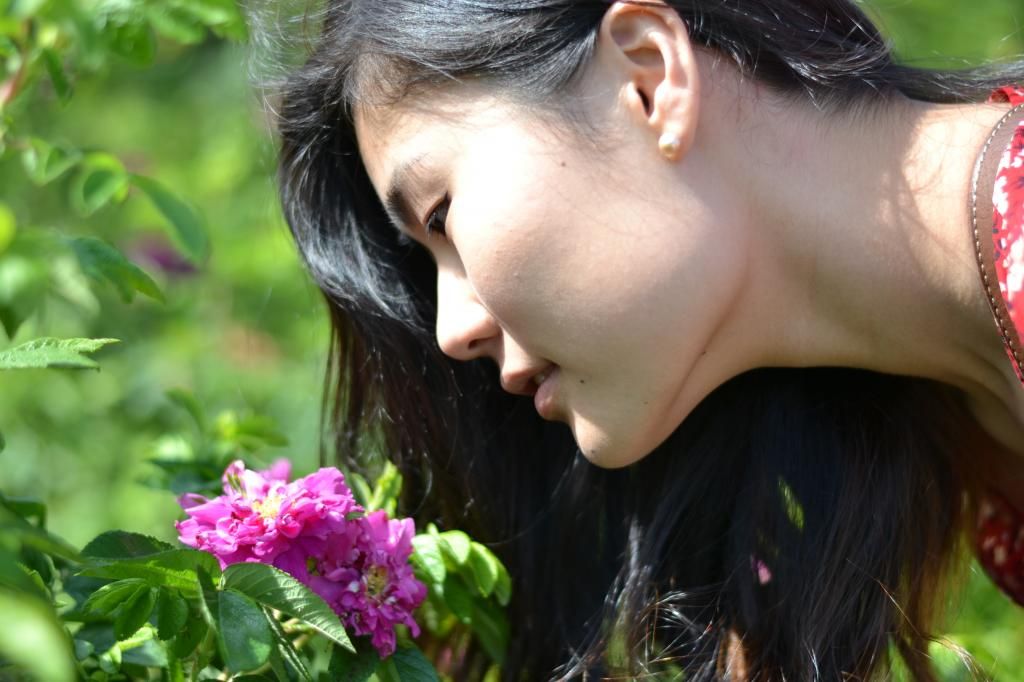 Kyle told me to lean in and sniff the flower. I was apprehensively staring at the fly praying that it wouldn't launch itself at my face.
Similar looks here:
Brown Turnlock Crossbody: Here and Here
Till next time!
~Nancy