(Un)Basic
These days, it seems like the world is trying to pressure me into accepting the arrival of Fall. The rain forces me to put on socks and wear boots, The wind makes me grateful for my warm scarf, and I'll be damned if the 5C degrees weather I woke up to the other day didn't almost make me dig out my winter jacket. As a compromise to the weather Gods, this post features my transitional outfit. Have mercy on me please?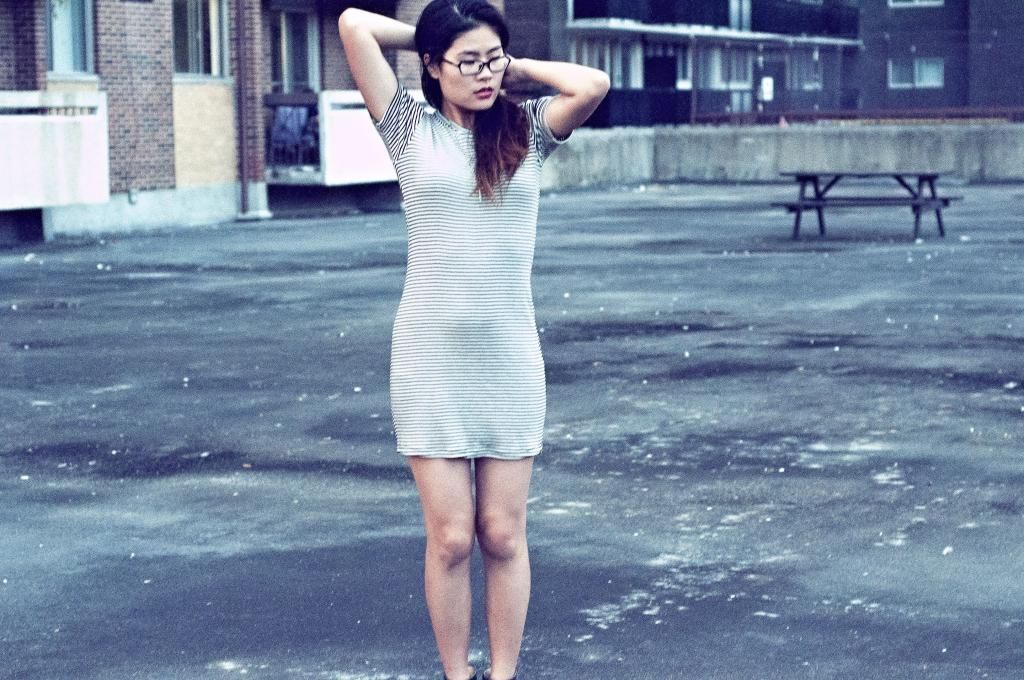 I bought this striped knit dress from Brandy Melville this summer when I was hanging out with my friend Sunny of SoyConfessions. I loved it immediately. The dress was comfy, flattering, chic, and best of all, only 25 bucks. A knit dress is my favourite transitional piece as I can layer tights under it or shirts/sweaters/cardigans/jackets over it depending on the weather.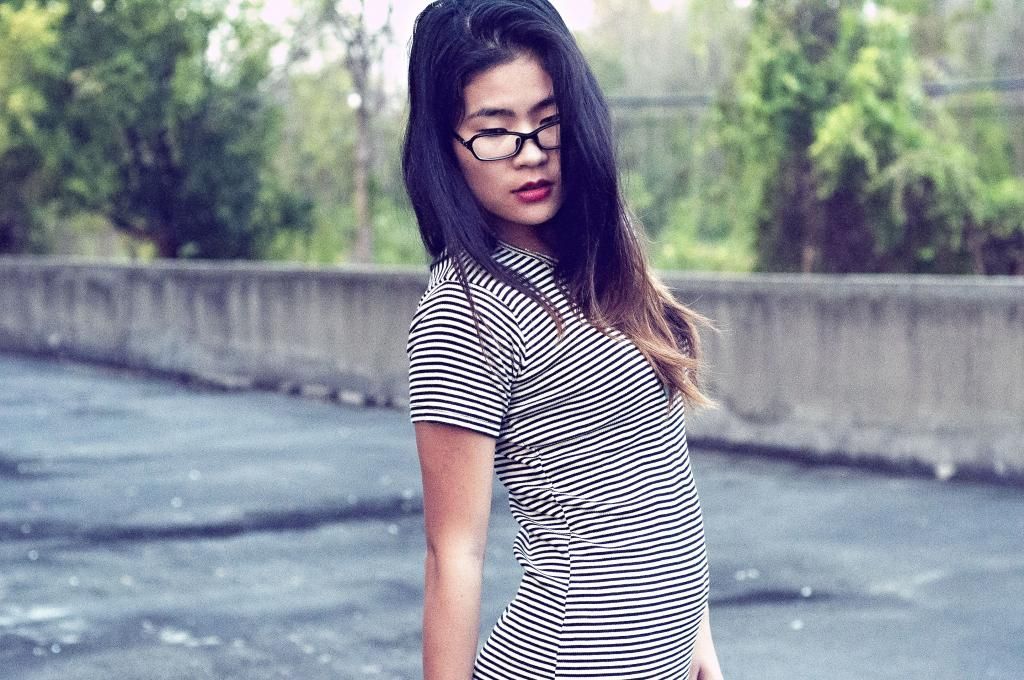 This chic necklace was also from Brandy Melville. The brass tone introduces some simple warmth to an otherwise standard outfit.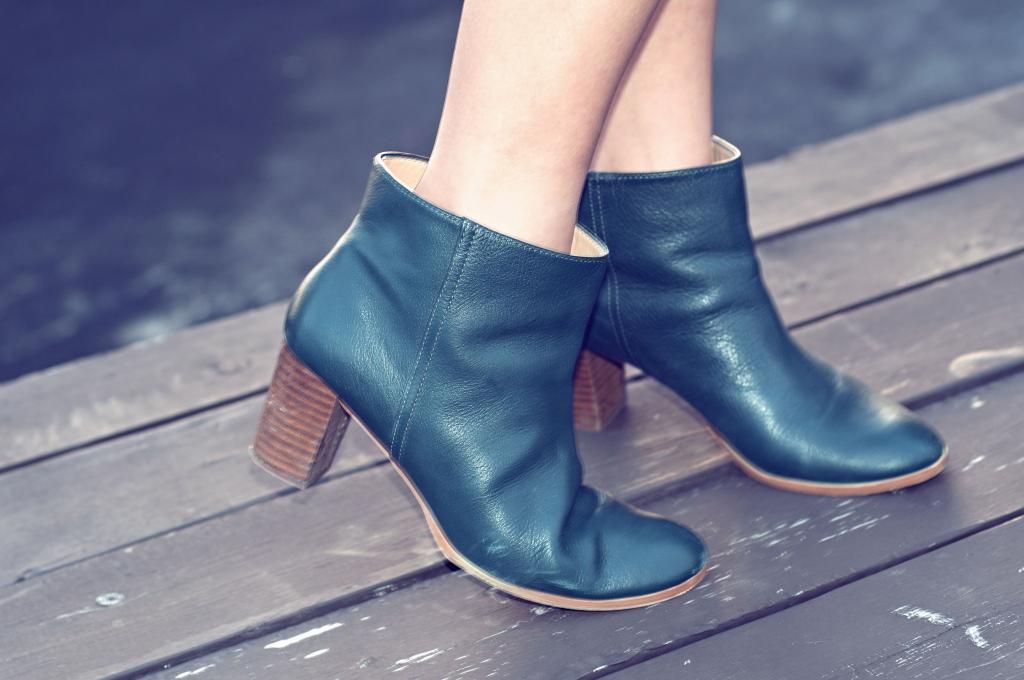 I borrowed these gorgeous ankle boots from Bolu (it's great to be the same shoe size). Ankle boots are perfect for fall and they just look fantastic with absolutely every outfit. The green tone of this pair complements my necklace which adds to the cohesiveness of this transitional outfit.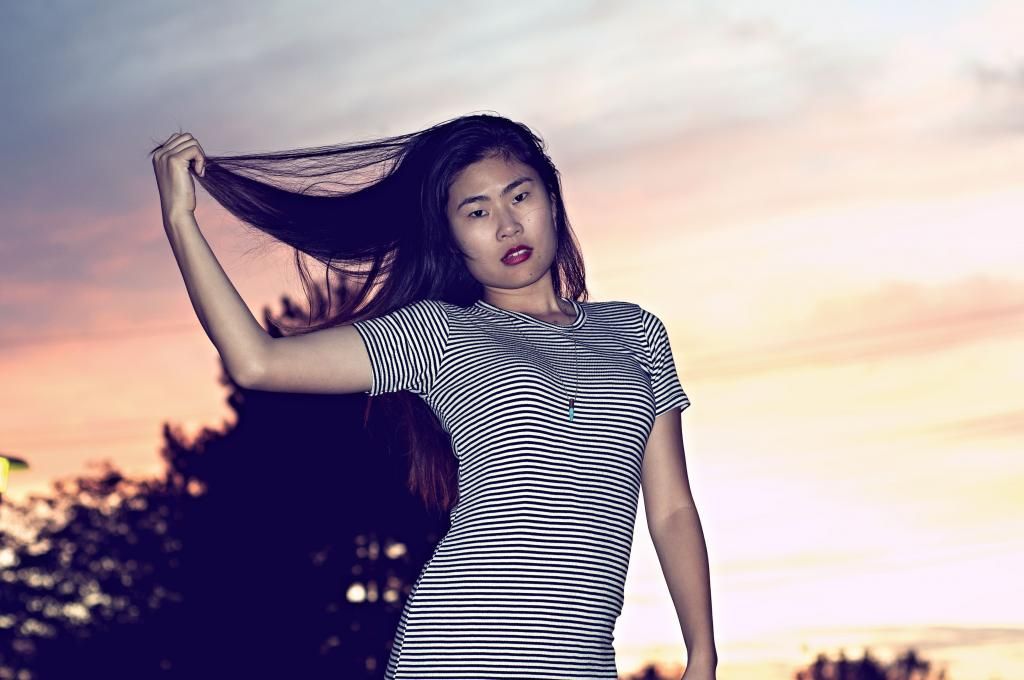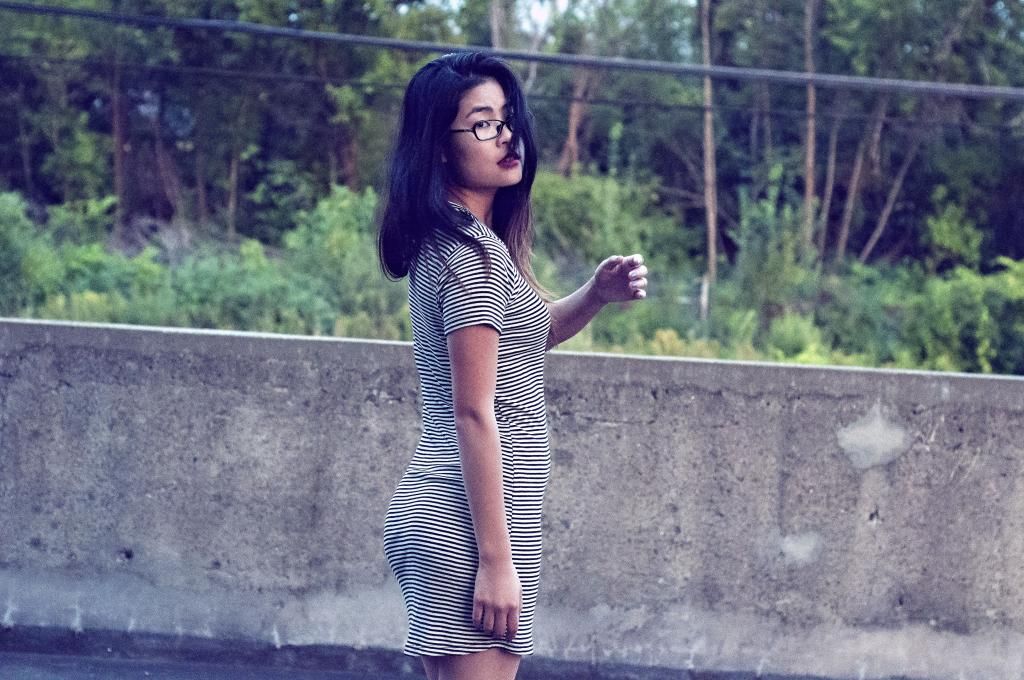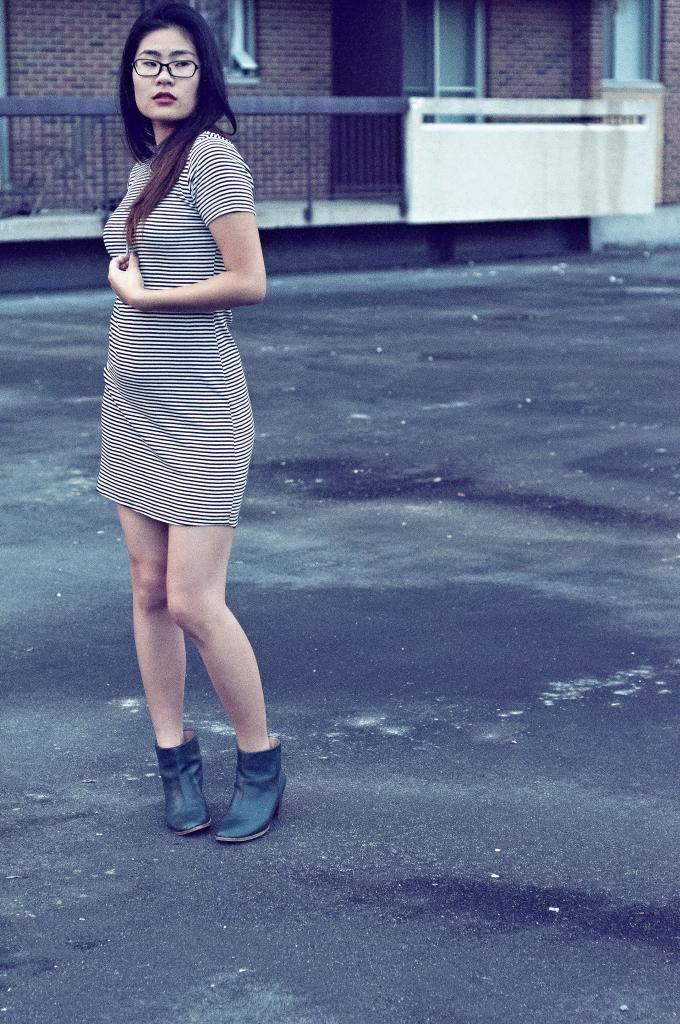 Similar looks here:
Necklace: Here
Till next time,
~Nancy