Fall Blues
Despite me being super excited for Fall to begin just a couple days ago, the rapidly changing weather has me feeling a bit blue. Don't get me wrong, I am loving working through all my wool jackets (especially this gorgeous navy piece) and strutting around in my boots. But as I shiver in my apartment, typing this article with stiff cold fingers, I can't help but long for warmer days.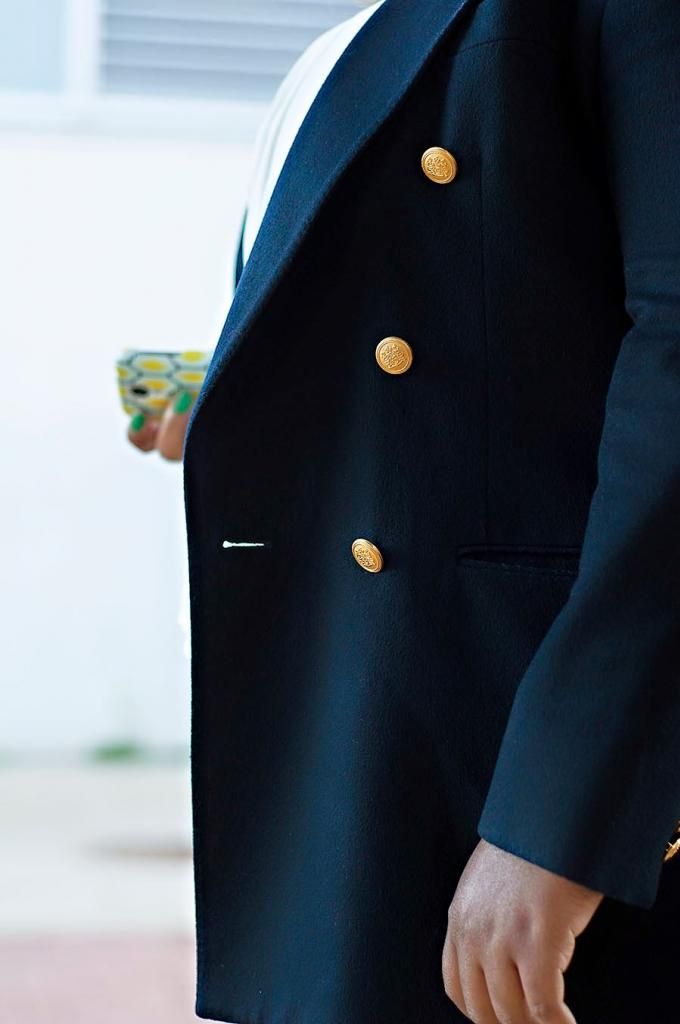 This jacket is everything! Being able to wear it almost makes up for my ice cold fingers. Shall I list the ways I love thee? Number 1...
Seriously though, it is amazing. Made by the British brand Aquascutum, the thick wool provides warmth and the gold buttons elevates the style into something undeniably classy. Also, I love how timeless it is. I purchased this on eBay some 4 years ago and it is still on trend. The wool over-sized blazer is going nowhere. It is a necessity in transitioning weather.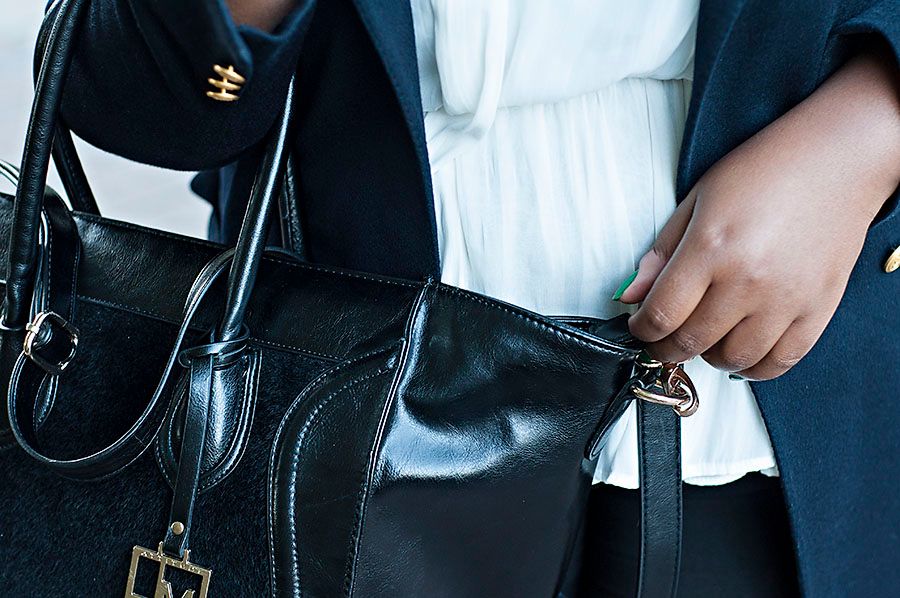 This bag is one of my favourite summer purchases. I've been in need of a big black handbag for a while so I was ecstatic when I spotted this.  I was instantly drawn in by the detail of the faux pony hair contrasting with the leather. It really takes this purse to the next level.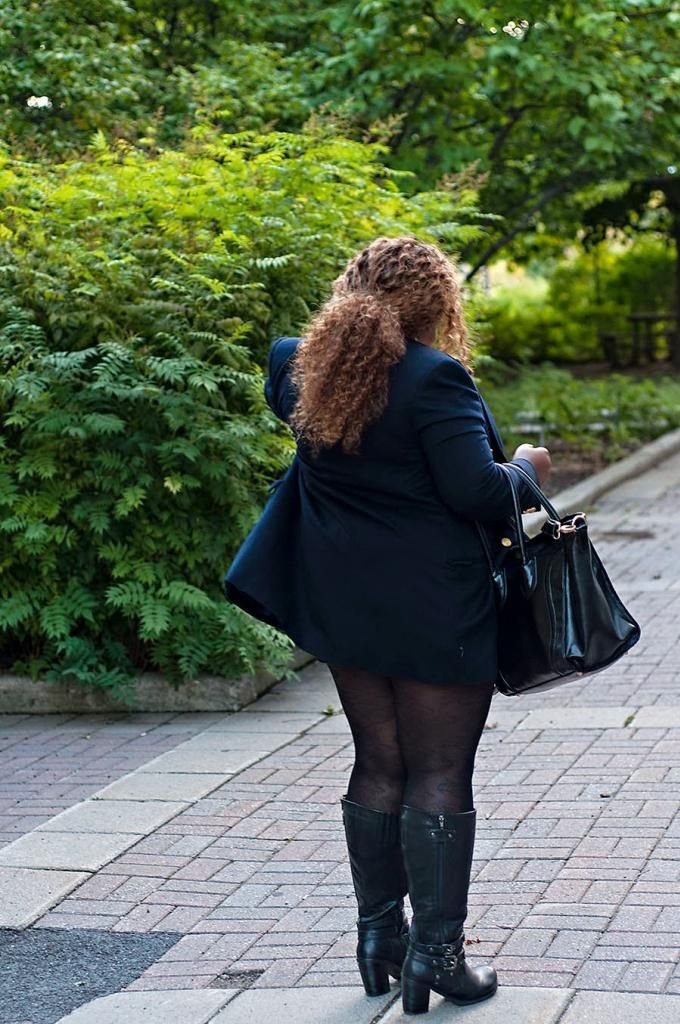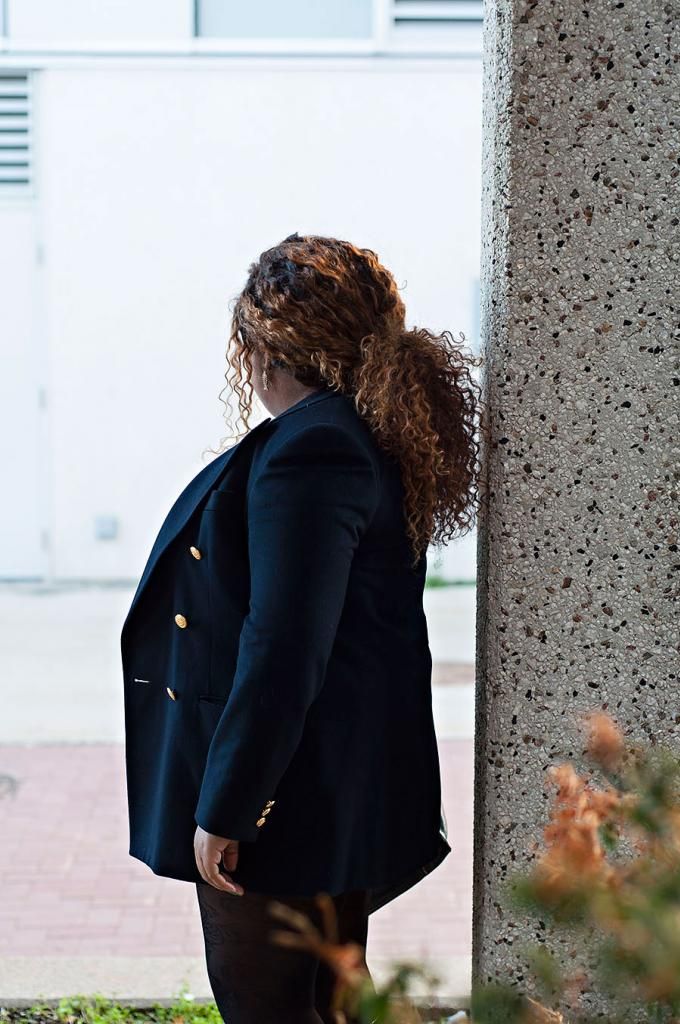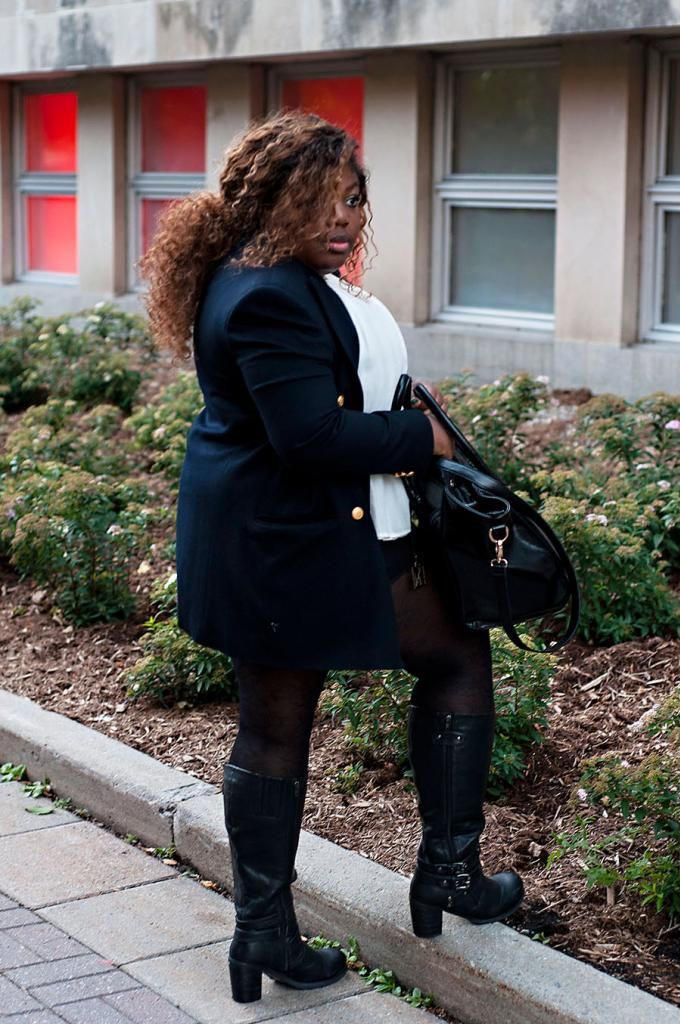 Similar looks here:
Wool Navy Blazer: here
White Blouse: here
Shorts: here
Boots: here
Till next time,
~Bolu