El Niño Style
El Niño is the infamous weather phenomenon that every news outlet is reporting au currant. According to the Guardian, El Niño will set off a series of weather events that could be at times disastrous or beneficial. For Ottawa, Canada, it means we're going to have a colder winter than our usual "feels like -40C". Oh Joy.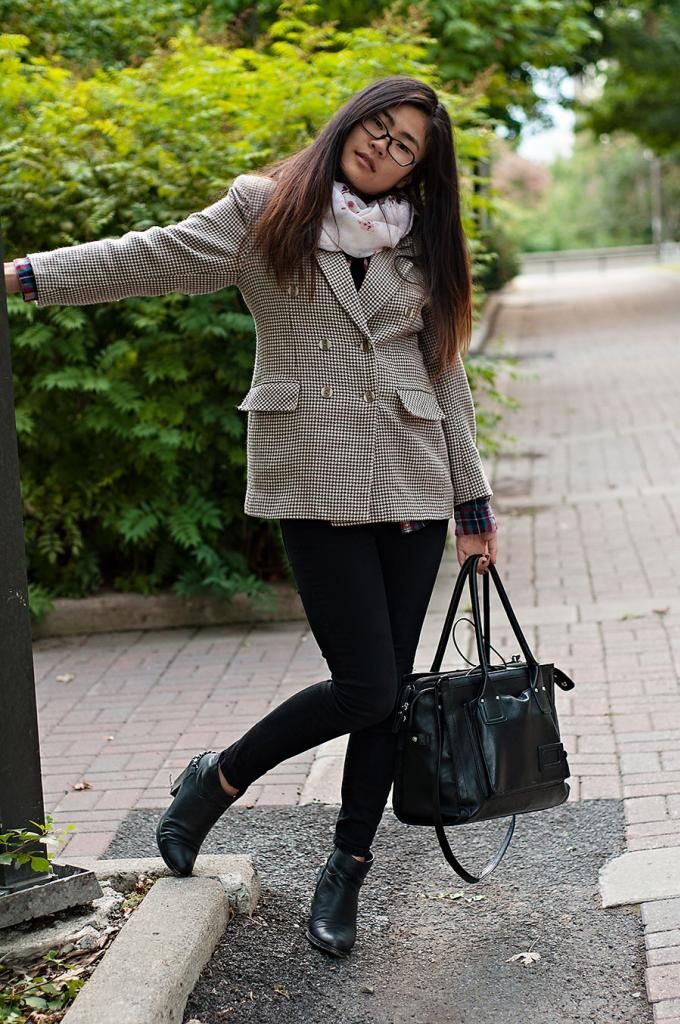 Just last week, I was wearing dresses and running around bare legged. Sadly, a few nights ago, we had our first frost warning and yes, there was frost. Cue booties, wool coats, and cute scarves (this one is lent to me by my friend Angela who's currently in Brazil). I spent a good portion of my Sunday morning switching out my summer items for my fall/winter gear.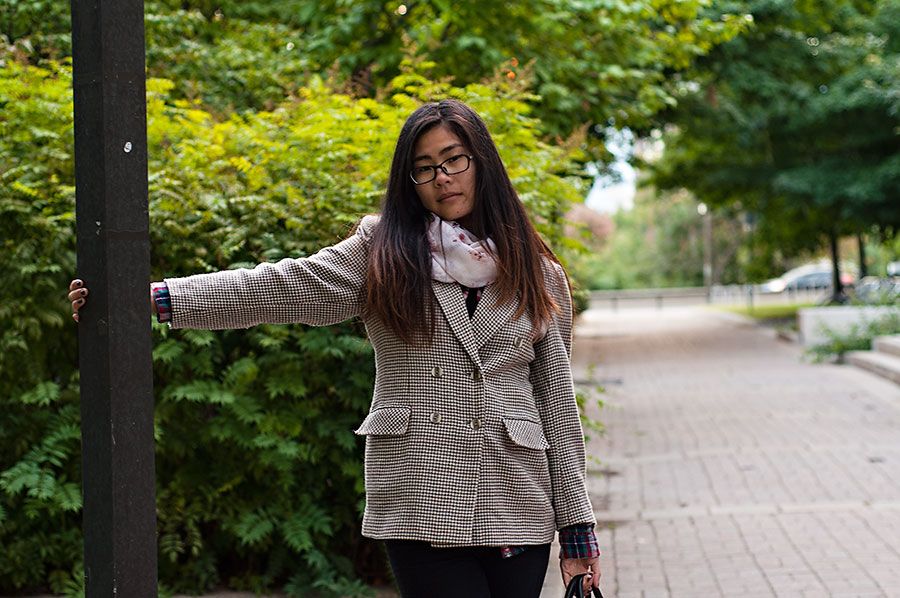 I got this checked, double-breasted wool coat from my mom's closet. It's actually the jacket of a fall suit she had bought in China back in the 90s. The pants were too big for me but the jacket was perfect. Inside the jacket, I wore a flannel shirt over my black tank top. With all the checks and flannel going on, I chose this pair of Zara black skinny jeans to finish off the look. I love Zara jeans and I love getting them on sale. Watch for them the next time you see a Zara sale! I bought these for $20.
I always own at least one pair of black booties. Whenever I break a pair (I'm a master at breaking shoes), I go on a mission to find the next perfect staple booties. The unique chains on this pair of Sam Edelman caught my eye last year and I knew it had to come home with me. The fact that I got it 50% off at the semi-annual bay shoe sale didn't hurt either.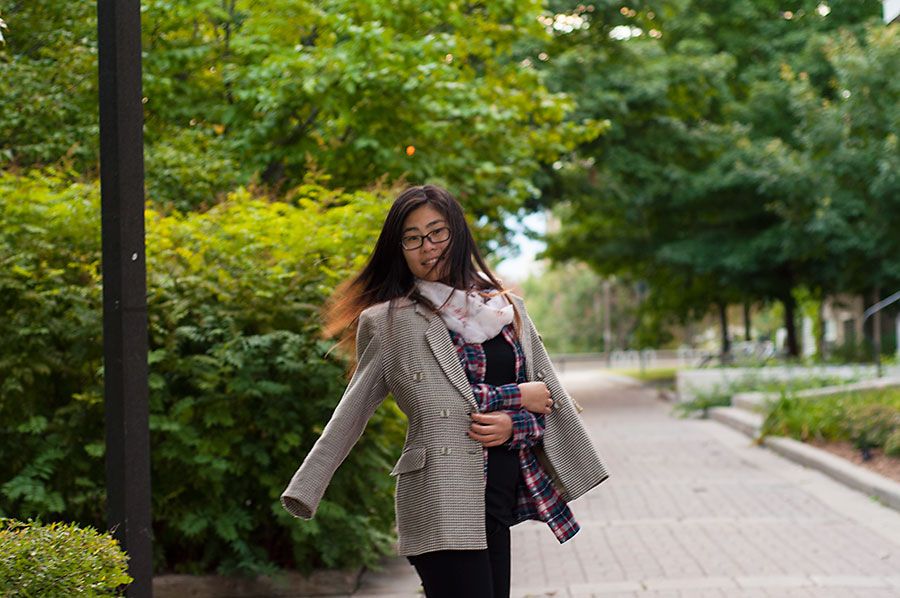 Similar items here:
Black Skinny Jeans: Here
Circle Scarf: Here
~Till next time,
Nancy