The travelling clutch PT. 1
Nancy and I decided to have some fun  and shoot 2 different looks paired with the same clutch. Now, this isn't any ordinary solid colour clutch (as necessary as those are). This is a cool and quirky multicolored piece I bought from Zara this summer. It's definitely a stand out accessory and can be a bit difficult to style. Thankfully, you can't go wrong with a little black dress.
Let's talk about how great this dress is.  A big trend this summer and fall have been these lingerie slip dresses and I'm all about it! I bought this from ASOS and I just love how comfortable and flattering it is. The really great thing about this dress is that despite the fact that it hangs loosely, it tappers in at the bottom to give an illusion of an hourglass shape. I LOVE IT! Such a small detail makes a huge difference in preventing whoever wearing it from looking like a shapeless blob. Amazing.
The litas boom of 2010, a moment that will forever go down in fashion and blogger history. These shoes were everywhere and I was obsessed. Now that I'm wearing Nancy's pair (again thanking the gods that we wear the same size), I totally understand the hype. These shoes are sturdy, super easy to walk in, and give me so much added height which, as a person who is 5'3 on a good day, is greatly appreciated! What's not to love? I think I might have to buy a pair myself.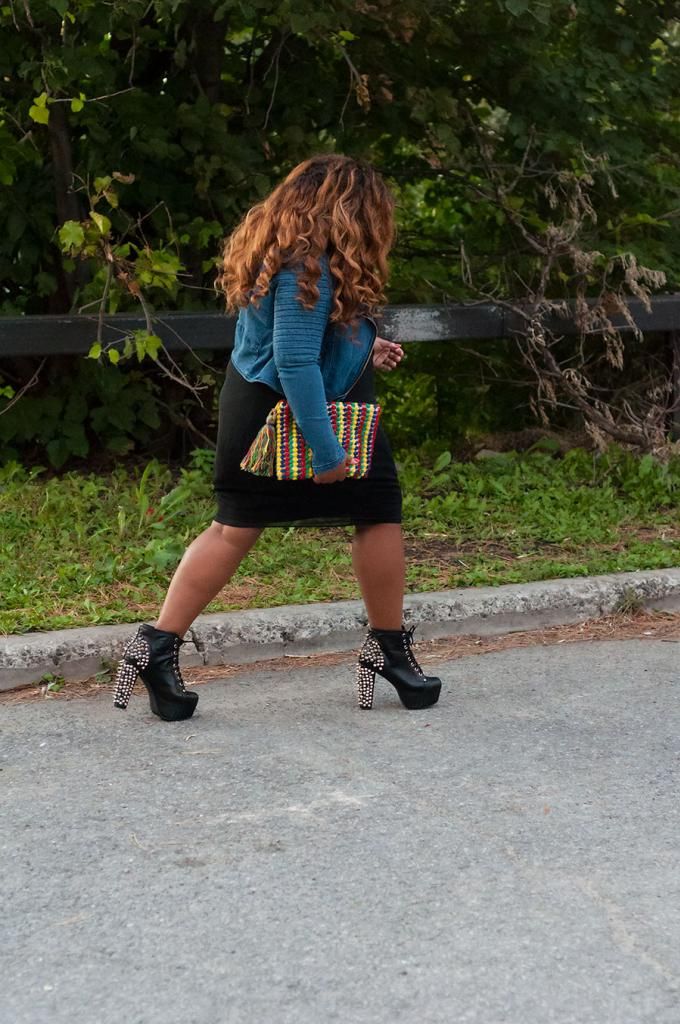 At first when I saw this clutch, I was a bit hesitant to buy it because wow, it's crazy. Thankfully, my sister persuaded me to go for it. It's such an eye catcher and as you'll see in the next outfit post, pretty versatile when it comes to working on different styles.
Similar Items here:
Spiked Litas: here
Statement clutch: here and here
Till next time,
~Bolu