The traveling clutch PT. 2
Psst. Want to know my secret to styling colourful clutches or other accessories? It's really a Cheat One: Choose neutral and solid everything else. Last week, Bolu showed you all a patio-night-ready outfit paired with this gorgeous multi-colour clutch. Today, I'm showing you the look I styled, for those cooler fall days when bare legs are the only skin you're willing to sacrifice.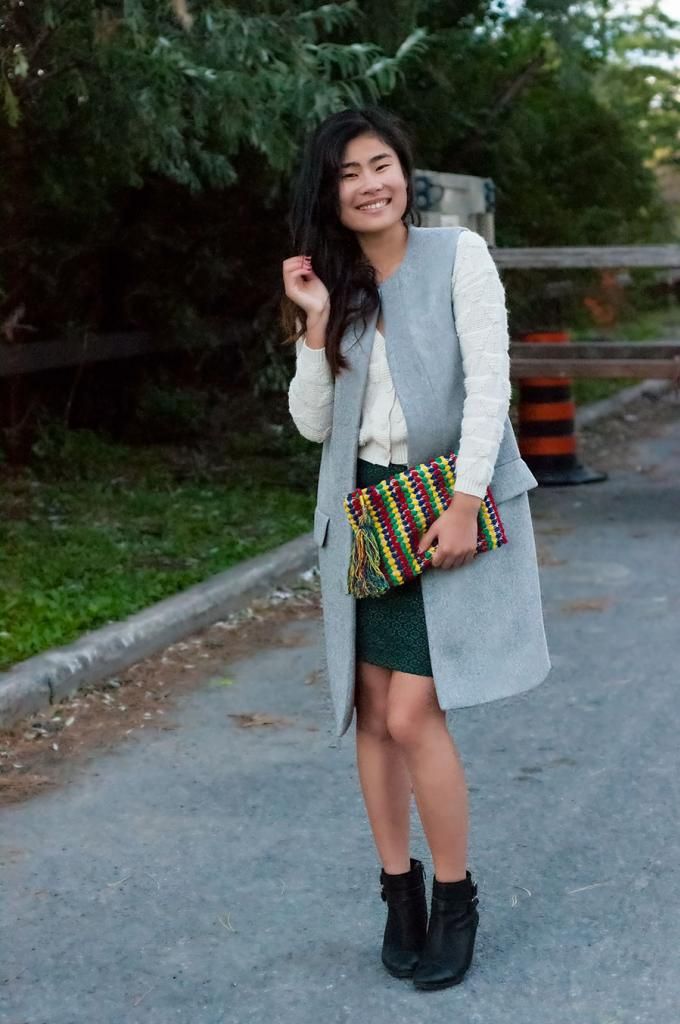 We took these photos just after sundown and the air was getting chilly. Luckily, I was wearing my white sweater cardigan as my top and had my long grey wool-blend vest on to shield me from the oncoming wind. My green baroque skirt and short black booties didn't protect me much but as long as my top half is warm, I can deal.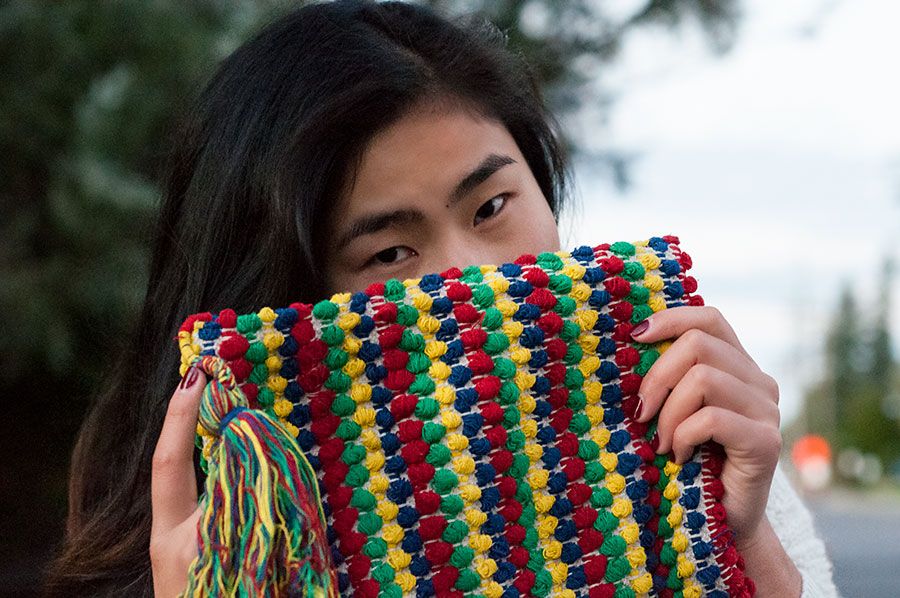 Bolu's multi-colour dot yarn clutch brings a touch of whimsy and a whole lot of personality. The more I carried the clutch, the more I fell in love with it. I'm a crazy bag lady and this roomy clutch would fit all of my essentials perfectly. Hmmm... Would she notice if I just...
I bought this chic grey vest from Zara last winter at a super steal for $40. Despite it being a total statement piece, I love how this vest works seamlessly well to complement other statement pieces such as this clutch. Its understated utility-luxe feel motivates a girl to strut like a lady-boss!
If you've read our previous posts, you may notice that I'm a neutral addict. My closet is predominantly white, grey, or black. If you hadn't notice, this outfit pretty much proves my obsession. To be as neutral as I can be though (hardy har har), I think that the one shoe every girl must own is a quality pair of black leather (or pleather) booties. My travel everywhere pair is by Vince Camuto.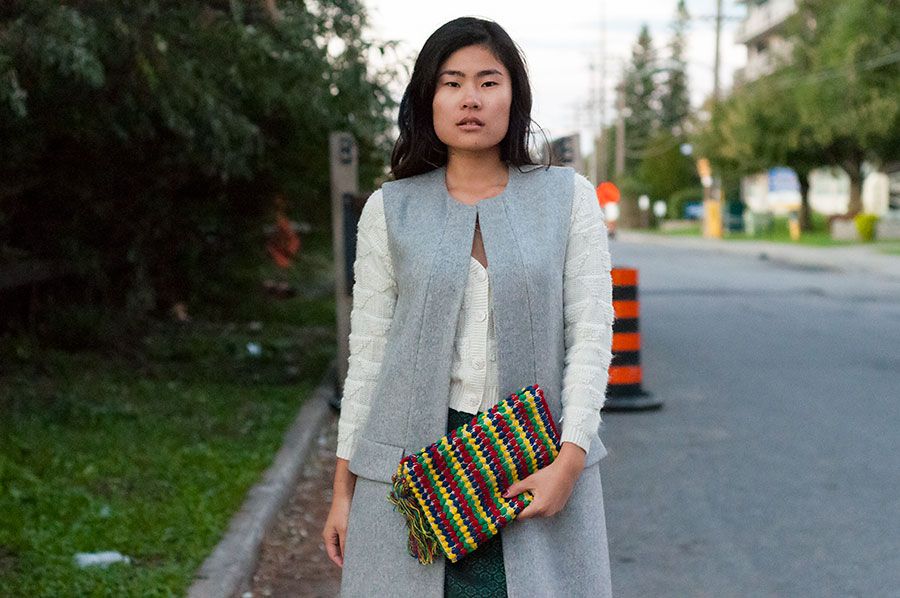 Similar items here:
Sweater Cardigan: Here
Grey Wool-blend Vest: Here and Here
Green Skirt: Here
Black booties: Here (on sale!) and Here
Statement Clutch: Here 
Till next time,
~Nancy