Shades of Blue
I feel like weather talk plays a large role in every post we write, so I'm going to avoid going into the specifics for today. All you have to know, is that I found a day to take it easy and enjoy twirling in my dress. Oh, and that I'm absolutely an awful twirl-er. I need to put "learn to twirl gracefully in heels" on my bucket list.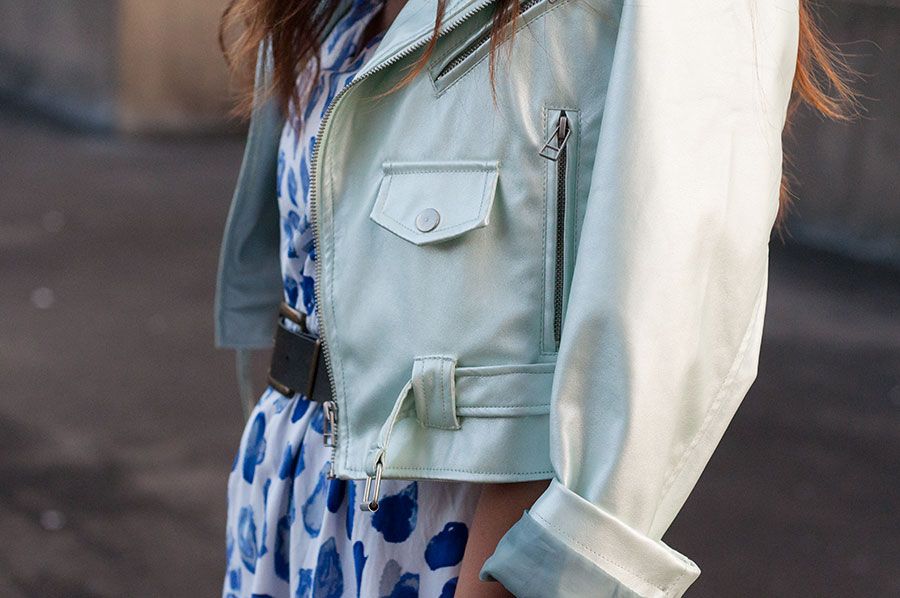 I bought this mint pleather cropped jacket from NastyGal.com two winters ago during a sale and immediately faced a dilemma. While I loved the colour and the metallic sheen, my style has always been relatively understated. It took quite a few trial and errors before I  figured out how to style it with the rest of my wardrobe and owned its flashiness with confidence.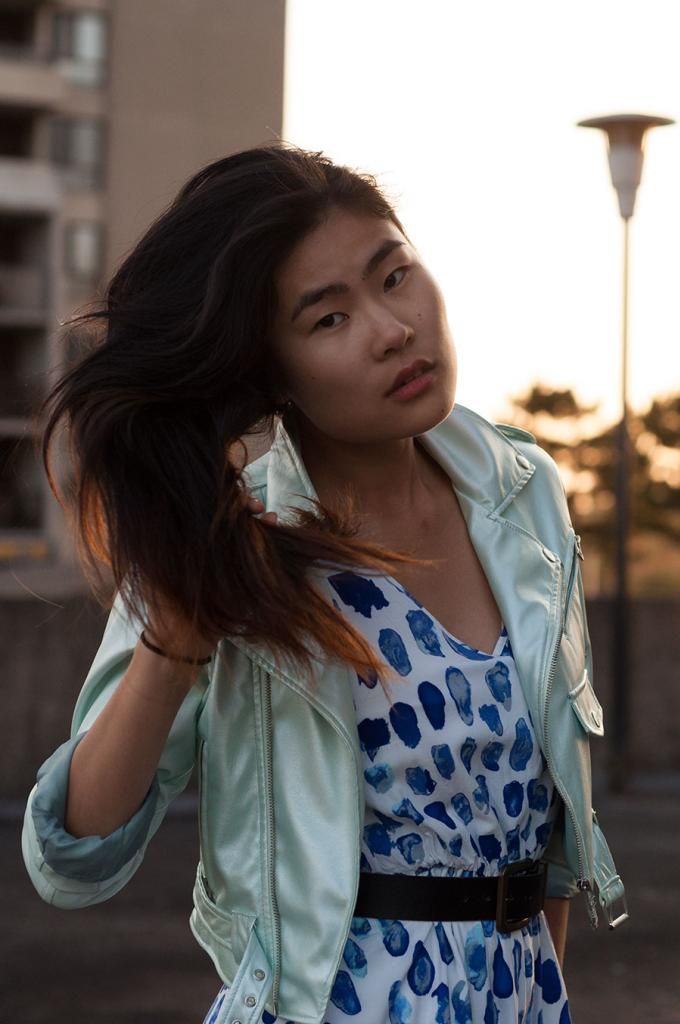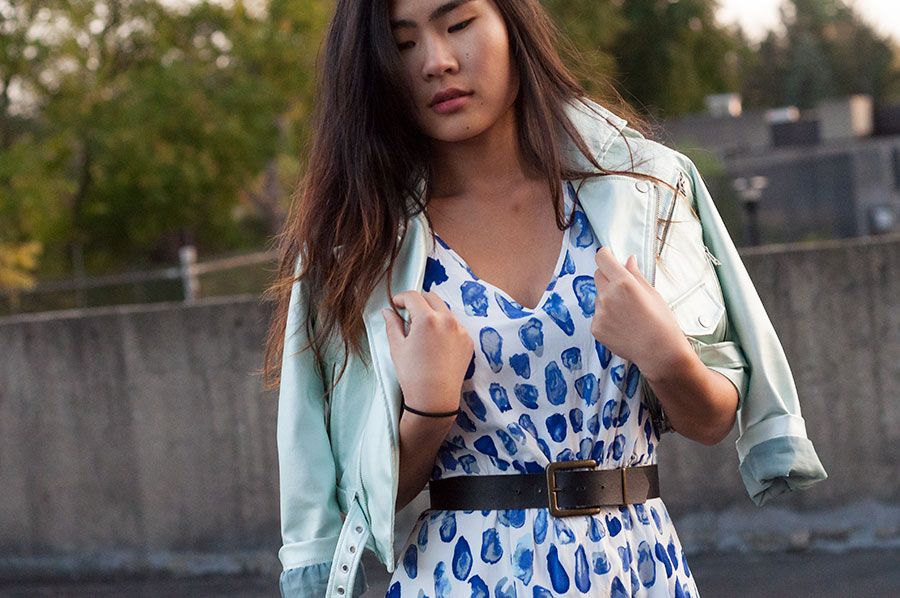 My roommate Nat was clearing out her closet and this jem of a dress was in the let-go pile. After confirming that she really didn't want it anymore, I happily gave it a new home in my closet. This printed Gap dress is so girly and yet has pockets! I normally shy away from prints but this one is quite simple and elegant. Waist cinched in with a vintage black belt, I'm ready to take over the world one classy step at a time.
On the topic of steps, how cute are these cobalt blue booties? I bought these from a Payless store in Montreal last winter to wear for a nice dinner out and they were only $30. The opening dip in the front is absolutely genius in that it creates the illusion of legs that go on for miles. I may have checked out my legs in windows a couple of time! #shameless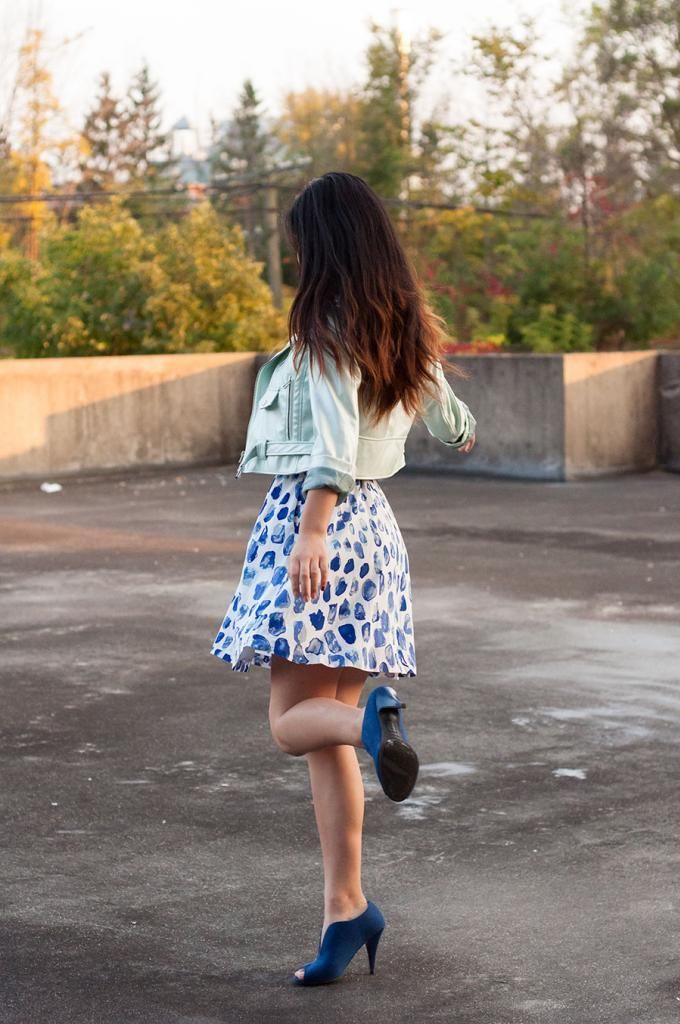 Similar items here:
Mint Jacket: Here, Here, and Here
Dress: Here
Till next time!
~Nancy